Clear Water Alabama began as Red Water Blues in 2004 to provide technology to protect Alabama's surface waters and related resources during construction activities. The program evolved in 2008 into the current event known today as Clear Water Alabama. The event provides technology in erosion control, sediment control and stormwater management. The 2020 event planned for September at Cullman, Alabama was cancelled and has been replaced by webinars presenting most of the topics planned for the seminar at Cullman. Events (26 since 2004) are provided by the Alabama Erosion and Sediment Control Partnership and Industry Supporters and this year with co-sponsorship by the IECA and the Alabama Stormwater Association.
This program includes 6 recorded webinars. View all courses below:
On-Demand Courses
On-Demand sessions will be available until January 15th, 2021
Alabama Stormwater Regulations and Water Quality Update with Jimbo Carlson, PE & Jennifer Haslbauer
The Stormwater Update will describe ADEM's Construction Stormwater and MS4 programs with regard to permitting, compliance and enforcement. It will also give updates on the upcoming renewals of the Construction Stormwater and MS4 General Permits. After almost 40 years since the establishment of the Alabama Department of Environmental Management, the Water Quality program remains an essential component in maintaining and improving the health of Alabama's surface waters. The quality of Alabama's surface waters has greatly improved over those 40 years, and the Water Quality program continues to evolve to address water quality issues. This presentation will compare the past water quality of Alabama versus the present and will provide information on current siltation impairments within the state.
Auburn University Erosion and Sediment Control Test Facility Update with Wesley Donald, Ph.D., CPESC
This presentation will discuss recent findings associated with work performed at the Auburn University – Erosion and Sediment Control Test Facility. Findings will include tests performed on both erosion and sediment control practices and products. Finally, an overview of the recent AU-ESCTF facility expansion and planned direction for future research and training will be discussed.
Low Impact Development – Perspectives on Hydrologic & Long-Term Performance with Rob Brown, Ph.D., PE
Low impact development (LID), or green infrastructure, stormwater management practices are becoming increasingly common as regulations are driving developments to infiltrate and treat the first flush of pollutants from stormwater runoff. LID practices function to restore the predevelopment hydrologic water balance in the landscape by promoting infiltration and evapotranspiration, and they also provide a variety of pollutant removal mechanisms to improve water quality of stormwater runoff. This presentation will discuss the connection between LID and healthy streams from a hydrologic perspective, and will highlight important design considerations from the speaker's previous research, monitoring, and modeling results. In order to maintain and ensure long-term performance of these practices, a new set of visual-based operation and maintenance (O&M) tools for LID practices, that were developed in collaboration with the University of Georgia Marine Extension and Georgia Sea Grant, will be introduced.
New and Innovative Tools for Erosion and Sediment Control
Designing Silt Fence to Address Specific Site Condisions and Storm Events - Michael Perez, Ph.D., CPESC
Tapping Technology to be More Efficient in the Field - John Curry, PE
Low Impact Development Handbook for the State of Alabama - Eve Brantley, Ph.D.
New App for the Field Guide for Erosion and Sediment Control on Construction Sites in Alabama - Ashley Henderson
Performing CPR on Alabama's Rivers: Conservation, Protection, and Restoration at Watershed Scale, with Jason Throneberry and Alana Reynolds
The Nature Conservancy (TNC) in Alabama has developed a holistic, watershed-scale approach to achieve long term conservation goals in focal watersheds within the state. This method has proved successful within the Paint Rock Watershed over the past 20 years and is now being implemented in other Strategic Habitat Units (SHUs) in Alabama. TNC's current priority watersheds include: Paint Rock River, Locust Fork of the Black Warrior River, Big Canoe Creek, Cahaba River, and Terrapin Creek Watersheds. The holistic approach is an innovative concept that will serve to improve resiliency in the face of climate change, protect critical habitat, and sustain water resources for generations to come. Using science-based analytical processes, such as the Bank Erosion Hazard Index (BEHI) analysis, to identify major contributors of sedimentation within the watershed helps to focus restoration efforts as well as monetary resources. TNC strives to promote freshwater conservation through streambank restoration using natural channel design, reconnecting hydrologic landscapes with their natural floodplains, and directing private landowners to farm bill cost-share opportunities to implement best management practices. The core mechanisms that drive TNC's conservation objectives include: (1) headwater protection through land acquisition and easements, (2) protection of water quality by restoring and bolstering riparian buffers on public and private lands, (3) on the ground restoration projects that stabilize eroding streambanks and increase overall water quality and instream habitat on public and private lands, and (4) promote public access and recreational use of these rivers to build a river culture where conservation and protection of the water resource is at the forefront.
Solar Facility Construction Stormwater Challenges and Solutions with Barry Fagan, PE/PLS, ENV SP, CPMSM, CPESC, CESSWI and Kelly Yates, CPESC
As utility-scale solar energy has become more cost effective, facility owners, designers, and contractors have expanded their territories into the more irregular terrain and wetter climate of the southeastern United States. The construction of these facilities requires large areas of disturbance. If not properly managed, related construction stormwater runoff can result in negative impacts to the natural environment and take away from the overall positive benefits of the sustainable energy source. In this presentation, two local stormwater professionals with experience in managing construction stormwater at solar facilities will discuss likely stormwater challenges and offer successfully applied approaches and solutions.


Presented By
Alabama Erosion and Sediment Control Partnership
Providing Technology for Erosion and Sediment Control Practitioners


Supported By
Co-Sponsored by

Thank You Industry Sponsors




Registration Information:
Register via credit card online by selecting register above and you will be instantly registered for the event. If you need a PO or to pay via check, please email IECA education at education@ieca.org to complete your registration process.

Jennifer Haslbauer, P.E.
Chief of the Standards and Planning Section
Jennifer Haslbauer began her career with the Alabama Department of Environmental Management in 2009 as an Environmental Engineering Specialist in the Water Quality Branch. In 2017, she became Chief of the Standards and Planning Section within the Water Quality Branch. Her program responsibilities include Water Quality Standards; 303(d)/305(b) Assessment, Listing, and Reporting; and, 401 Water Quality Certification, as well as providing support, where needed, to other ADEM programs.
Ms. Haslbauer is a registered Professional Engineer in Alabama. She graduated from The University of Alabama in 2009 with a Bachelor's degree in Civil Engineering.
$i++ ?>

Jimbo Carlson, P.E.
Chief of the Stormwater Management Branch
Jimbo Carlson began his career with ADEM in 1997 as an environmental engineer in the Department's Air Pollution Program. In 2005, Mr. Carlson became Chief of Facilities Engineering Section in the Department's Hazardous Waste Branch. In 2008, he headed up the new NPDES Enforcement Section in ADEM's Water Division. In 2010, Mr. Carlson returned to the Air Division as the Chief of the Industrial Minerals Section.
In July of 2019, Mr. Carlson assumed his current position as Chief of the Stormwater Management Branch in the Water Division. In this role, he is responsible for NPDES permitting of mining activities, construction stormwater, and municipal separate storm sewer systems (MS4). He is also responsible for compliance and enforcement for the mining and MS4 entities.
Mr. Carlson graduated from Auburn University in 1996 with a Bachelor of Science in Civil Engineering. He is a Certified Public Manager and is a registered Professional Engineer in Alabama.
$i++ ?>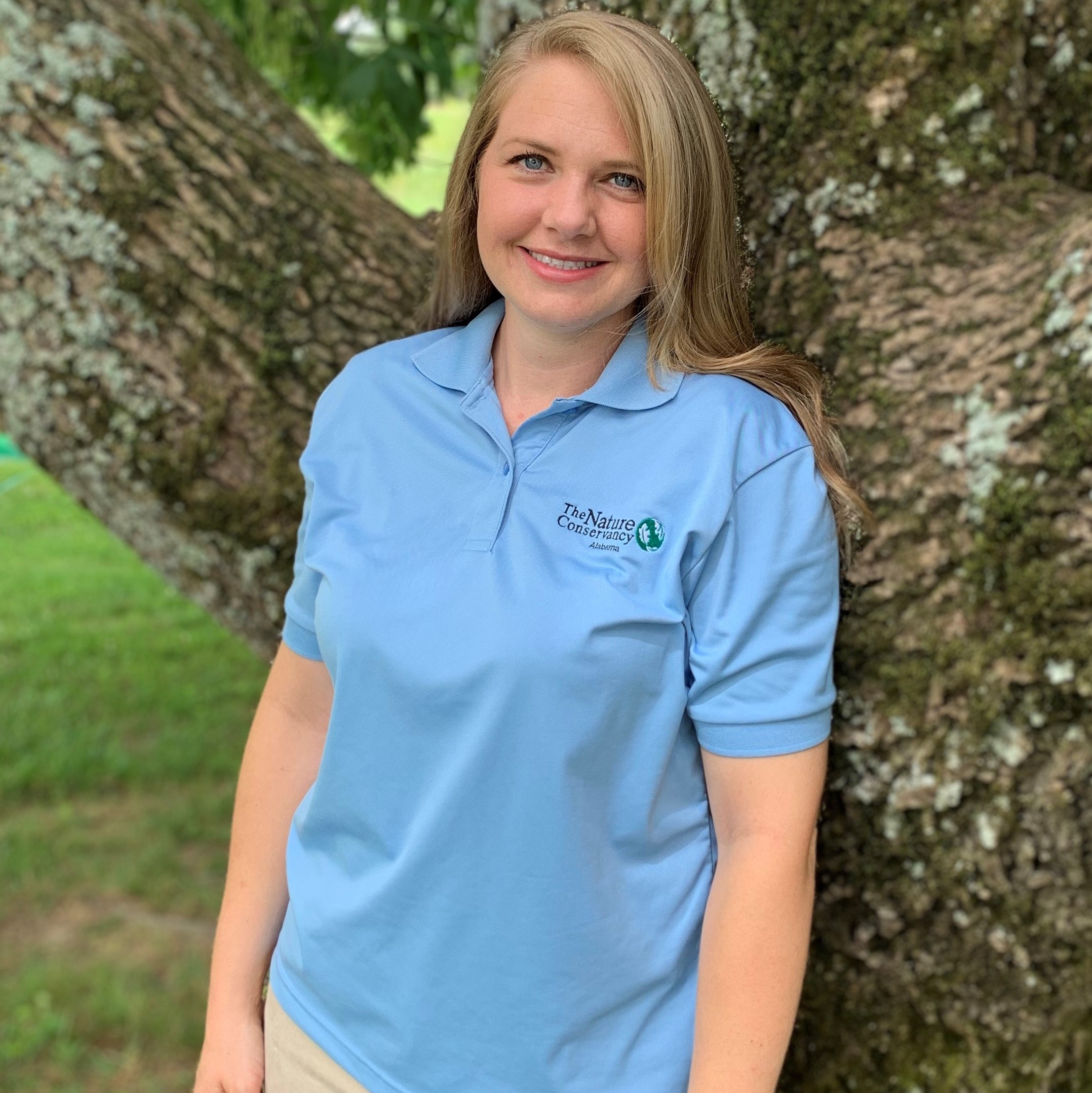 Alana Reynolds
Watershed Coordinator
- B.S. in Environmental Science with a focus on water quality in freshwatersystems, University of Alabama

- 9 years of experience in natural resources conservation planning, waterquality sampling, mapping and geospatial analyses, stormwater and sedimentationimpact assessments, stream monitoring, and watershed management planning
- Rosgen fluvial geomorphology, river stability, and river assessment andmonitoring training – Level 1
- Extensive knowledge in freshwater conservation, stream restoration, anderosion control techniques
- Extensive experience with landowner engagement, surveying and design, andbest management practice implementation
$i++ ?>
Jason Throneberry
Director of Freshwater Programs
- M.S. in Biology with an emphasis on rare species ecology, Tennessee Technological University
- 12 years of experience in aquatic ecology, ecosystem assessment and restoration, and watershed assessment and restoration
- Certified Fisheries Biologist by the American Fisheries Society
- Rosgen fluvial geomorphology, river stability, and river assessment and monitoring training – Level 1 - 3
- Extensive experience in stream restoration, floodplain re-connection, and riparian forest restoration
- Extensive knowledge of stream dynamics and restoration methodology
- Extensive knowledge of Rare and Endemic Aquatic Species Ecology
$i++ ?>
Barry Fagan, PE/PLS, ENV SP, CPESC, CPMSM, CESSWI
Vice President - Green Infrastructure Volkert, Inc
Barry Fagan has nearly 30 years of experience in guiding clients through the intersection of natural and built environments. Barry currently leads a green infrastructure service area for Alabama-based Volkert, where he fulfills his personal mission of helping good people get better at managing stormwater. Barry loves dirt, loves water, and enjoys the challenge of keeping the two separated.
$i++ ?>
Kelly A. Yates, CPESC
Environmental Specialist
Kelly has almost 20 years' experience in the field of construction stormwater and has worked in both public and private sector. Currently she works for Alabama Power Company as an Environmental Specialist in the Southern and Southeastern regions of the state. She manages the construction stormwater program and is involved with the wetland, biological, and cultural issues.
Kelly graduated from Auburn University at Montgomery and has a Bachelor of Science in Biology with a major in Environmental Science and minored in Chemistry and Microbiology.
$i++ ?>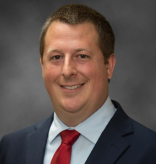 Robert Brown, Ph.D., P.E.
Senior Water Resources Engineer
Dr. Rob Brown is a Senior Water Resources Engineer and Brunswick Office Manager for Goodwyn Mills and Cawood (GMC) in coastal Georgia. He has extensive experience monitoring, evaluating, researching, modeling, and designing GI/LID practices, as well as assisting local governments to implement successful green infrastructure projects. Rob earned his Ph.D. from N.C. State University in 2011 and completed a 4-year postdoctoral research fellowship with the U.S. EPA's Office of Research and Development in Edison, NJ. Dr. Brown's research has directly impacted bioretention and LID design guidance nationwide.

$i++ ?>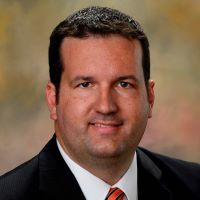 Wesley Donald, Ph.D.
Research Fellow IV
Dr. Wesley Donald is currently a Research Fellow in the Department of Civil Engineering at Auburn University. Dr. Donald received a Bachelors, Masters, and Doctoral degrees in Civil Engineering from Auburn University. The focus of his doctoral research was on the use of ditch check practices in channelized flow for controlling erosion on highway construction sites. Dr. Donald has performed research in ditch check practices; has researched sediment barriers in sheet flow applications for evaluating ALDOT sediment barrier practices; has evaluated catch basin inserts for urban runoff applications; and has assisted in the testing of inlet protection practices. Currently Dr. Donald is overseeing the testing of erosion control products under simulated rainfall conditions. Dr. Donald also provides training in erosion and sediment control technologies to industry practitioners; and is instructing undergraduate and graduate students in Introduction to Engineering, Construction Engineering and Management, Project Estimating, and Erosion and Sediment Control Technologies in Construction.
$i++ ?>
Dr. Eve Brantley
Professor and Water Resources Extension Specialist
Eve Brantley is a Professor with the Auburn University Department of Crop, Soil and Environmental Sciences. She also serves as the Director of the Auburn University Water Resources Center and the Alabama Cooperative Extension System Water Resource Specialist. Brantley has worked on water education and project implementation at the watershed, river basin, and regional scales. Her work includes educational programming on green infrastructure, watershed planning and connecting people to their local water ways.
$i++ ?>
John E. Curry, PE
President
John Curry is an Auburn Graduate with a Bachelors degree and a Masters Degree in Civil Engineering from Auburn University where he specialized in computational modeling. He is currently the President and Principle Engineer of Hydro, LLC. His company is a general civil engineering firm that specializes in hydraulics and hydrology. He has spent his career working in the field of hydraulics and hydrology and developing and seeking out new technologies for use in his field."

$i++ ?>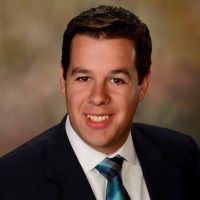 Michael Perez, Ph.D.
Dr. Michael Perez is an Assistant Professor in the Department of Civil Engineering at Auburn University. He has been working in the stormwater management area since 2012 through research and consulting projects with the Alabama, Georgia, Iowa, Minnesota, Nebraska, North Carolina, and Ohio DOTs. His expertise is in large-scale performance based testing, having designed and conducted experiments evaluating storm drain inlet protection, ditch checks, sediment basins, sediment barriers, rolled erosion control products, and surface skimmers at the Auburn University - Erosion and Sediment Control Testing Facility. In addition, he has developed post-construction stormwater management design guidance and tools for the Georgia and Nebraska DOTs. Dr. Perez has published over 20 journal articles and conference papers and has delivered dozens of technology transfer and continuing education seminars in the construction and post-construction stormwater management field. He currently serves as the chair of the standards and practices committee for the International Erosion Control Association. He is also a Certified Professional in Erosion and Sediment Control (CPESC) and is an Iowa Certified SWPPP Designer and Inspector.
$i++ ?>
To receive credit for this class you must watch at least one presentation. You have the option to listen to as many presentations as you wish, however you will only receive education credit for the presentations you attended. The total number of Professional Development Hours for this event is six (6).
Key:

Complete

Next

Failed

Available

Locked
Clear Water Alabama Virtual Connection Survey
10 Questions