A Performance-Based Design and Installation Standard for Silt Fence Sediment Barriers

A Performance-Based Design and Installation Standard for Silt Fence Sediment Barriers
Existing silt fence design guidance primarily relies on state design standards which were developed based on rules-of-thumb that lack scientific justification. Proper design and implementation of silt fence is critical and must consider site-specific factors such as: topography, precipitation, soil type, and other site parameters. This presentation will describe a silt fence sediment barrier design and installation standard developed through a comprehensive literature review of current state agency guidance and performance-based research. This study proposes a hydrologic design approach using local site conditions while accounting for detention volumes provided by silt fence barrier installations. In addition, a user-friendly spreadsheet-based tool was developed to assist designers in calculating hydrologic and volumetric parameters, proper sizing of silt fence segments, and for estimating maintenance needs. A case study and recommendation for state agency implementation demonstrates the application of the developed design approach
Credit Information
One (1) Professional Development Hour
Cost
Members | Free; Nonmembers | $25
Thank You Sponsors!
Platinum Sponsor
Hosted by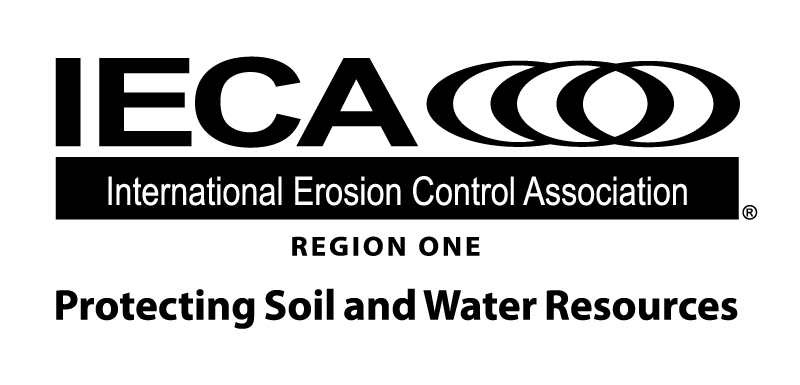 Registration Information:
Register via credit card online by selecting register above and you will be instantly registered for the event. If you need a PO or to pay via check, please email IECA education at education@ieca.org to complete your registration process.
Sponsorship Opportunities are Available: Learn More
Michael Perez, Ph.D., CPESC
Assistant Professor at Auburn University
Dr. Michael Perez is an Assistant Professor in the Department of Civil Engineering at Auburn University. He has been working in the stormwater management area since 2012 through research and consulting projects with the Alabama, Georgia, Iowa, Minnesota, Nebraska, North Carolina, and Ohio DOTs. His expertise is in large-scale performance based testing, having designed and conducted experiments evaluating storm drain inlet protection, ditch checks, sediment basins, sediment barriers, rolled erosion control products, and surface skimmers at the Auburn University - Erosion and Sediment Control Testing Facility. In addition, he has developed post-construction stormwater management design guidance and tools for the Georgia and Nebraska DOTs. Dr. Perez has published over 20 journal articles and conference papers and has delivered dozens of technology transfer and continuing education seminars in the construction and post-construction stormwater management field. He currently serves as the chair of the standards and practices committee for the International Erosion Control Association. He is also a Certified Professional in Erosion and Sediment Control (CPESC) and is an Iowa Certified SWPPP Designer and Inspector.
$i++ ?>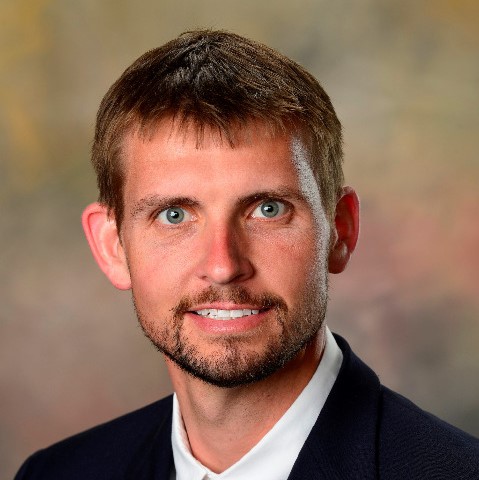 Blake Whitman, PhD, PE, CPESC
Assistant Professor, Middle Tennessee State University
Blake is an Assistant Professor in the School of Concrete and Construction Management at Middle Tennessee State University. He specializes in construction site erosion and sediment control design and implementation, heavy civil project management, and MS4 analysis. Blake earned his Ph.D. (2018), M.S. (2014), and B.S. (2012) in civil engineering from Auburn University. He has experience as a project manager within the private construction industry, as well as with the U.S. Army Corps of Engineers. He developed and implemented a methodology for surveying and analyzing the MS4 infrastructure at Fort Benning, GA, and has conducted research focusing on small- and large-scale testing techniques for improving the performance of sediment barrier practices. His current research efforts focus on evaluating and improving erosion and sediment control practices installed on DOT construction sites, evaluating the hydraulic performance of wattle ditch checks, using RTK GNSS and LIDAR to analyze sediment transport, and improving educational outreach within the construction industry.
$i++ ?>
IECA's Group Watch Feature is designed to save you money while still delivering our world class education. The cost is one connection at full price and then each additional connection within your organization is $15. You must be part of the same organization to purchase group watch. To purchase the group watch for your organization, please contact jack@ieca.org.

This course is worth One (1) Professional Development Hour. To claim your credit select the 'contents' tab and select 'claim credit' upon completion of the program.
Key:

Complete

Next

Failed

Available

Locked
A Performance-Based Design and Installation Standard for Silt Fence Sediment Barriers
Select the "View On-Demand Recording" button to begin.
Select the "View On-Demand Recording" button to begin.
Existing silt fence design guidance primarily relies on state design standards which were developed based on rules-of-thumb that lack scientific justification. Proper design and implementation of silt fence is critical and must consider site-specific factors such as: topography, precipitation, soil type, and other site parameters. This presentation will describe a silt fence sediment barrier design and installation standard developed through a comprehensive literature review of current state agency guidance and performance-based research. This study proposes a hydrologic design approach using local site conditions while accounting for detention volumes provided by silt fence barrier installations. In addition, a user-friendly spreadsheet-based tool was developed to assist designers in calculating hydrologic and volumetric parameters, proper sizing of silt fence segments, and for estimating maintenance needs. A case study and recommendation for state agency implementation demonstrates the application of the developed design approach.
2 Questions
Your feedback is important, thank you for selecting IECA as your source for industry education.
Claim Credit - A Performance-Based Design and Installation Standard for Silt Fence Sediment Barriers
1.00 PDH credit | Certificate available
1.00 PDH credit | Certificate available