Best of IECA 2021 Virtual Conference

Select content from the IECA 2021 Virtual Annual Conference is now available on demand. Annual Conference education featured timely content presented by knowledgeable experts that provides real world solutions to industry problems.
---
IECA 2021 Presenter of the Year: Down Under Erosion and Sediment Control
Andrew Macleod, CPESC, CPSS – President, IECA Australasia
Crikey! How different is erosion and sediment control down under?! Don't they just do the same stuff we do in North America? Come say G'day and hear about the realities of erosion and sediment control in Australia and New Zealand. Learn about some of the challenges faced by Aussies and Kiwis in managing soil and water resources during construction projects, and see some of the innovations they've developed, especially around auto-dosed, continuous flow sediment basins.
---
Soils: Getting the Little Things Right
Ted Hartsig, MS CPSS – Senior Scientist, Olsson, Inc.
Soil is part of the living system that makes green infrastructure work. Critical nuances in soil design and function in green infrastructure can lead to failure if they are not understood and included in construction of stormwater management units. Every site is different and each site requires an understanding of the local and microenvironment that affects soil function, stormwater infiltration, and vegetation success. Learning of these "little" but highly important soil principles will improve your green infrastructure results and assure the long-term viability of your stormwater management design.
---
Approved SWPPPs Do Not Illustrate How to Prevent Sediment Discharges or Erosion
Jerald S. Fifield, CISEC – President, Hydrodynamics Inc.
A common misconception about developing SWPPPs is that many believe they demonstrates how BMPs prevent the discharge of sediment-laden runoff waters from construction sites. Such a goal is impossible to achieve due to limitations of the mitigation structures. This presentation will expose these limitations so that designers and reviewers can develop and approve practical and effective sediment and erosion control plans for contractors to implement.
---
Understanding and Implementing Seven Modes of Sediment Control
Dwayne L. Stenlund, M.Sc. – Transportation Prog Specialist 4, Minnesota Dept of Transportation
Sediment control is commonly understood as silt fence that operates as a sedimentation best practice. The 2020 IECA annual meeting had many excellent presentations that focused on new design tools (award paper of the year), performance testing, and utilization. This created significant interest as understanding how a highly regarded sedimentation mode of practice actually works to control sediment from upgradient exposed soil sources. However, this is only one of seven modes of sediment control that require investigation of best practice, and commensurate design for project implementation.
---
Deep Learning-Based Aerial Stormwater Inspections
Billur Kazaz, CPESC IT – Graduate Research Assistant, Auburn University
Drones are bringing innovative perspectives to many different professional fields but how would they impact construction stormwater inspections? Is it possible to automate inspection procedures with the use of emerging technologies? This presentation will discuss how to improve current construction stormwater inspection procedures by integrating deep learning-based object detection technology to UAS-based aerial stormwater inspections.
---
Revegetation Methods - What Works and Why? From Hydroseeding to Live Planting
Dylan Armour – General Manager, Trexiana Wholesale and Distribution
Damon Sump, CPESC #8824 – PNW Regional Sales Manager, Profile Products
Rosmarie Lohnes
Revegetation can be tricky! What mulch product will work the best, how much seed do I use, what species will work best for the site? Do I need to use plugs or live stakes for the best results? We'll discuss problems and solutions, as well as new best practices so you can make the right choices and get consistent results.
---
Anionic Polymer Based Mixing Methods for Water Quality Enhancement
Seva I. Iwinski – Vice President, Applied Polymer Systems
Kyla J. Iwinski-Wood, PhD – VP Research and Development, Applied Polymer Systems, Inc.
This presentation will cover a wide variety of introductory systems and mixing methods utilizing anionic polyacrylamide based blends. These systems are used to safely and effectively lower turbidity in the form of sediment, nutrients and heavy metals to meet water quality standards in construction, development and stormwater treatment systems. These introductory systems will include active treatment systems, semi-active treatment systems as well as passive treatment set ups.
---
Which are the BEST Management Practices for Construction Site Stormwater Management?
Richard A. Mclaughlin, PhD – Professor and Extension Specialist, Crop and Soil Sciences North Carolina St
Michael Perez, CPESC – Assitant Professor, Auburn University
Melanie M. McCaleb, MS, CPESC – President, NTU, Inc
Which is the best practice to use for erosion, sediment, or turbidity control? Let's see what the testing results suggest! Over the last 20 years we've looked at just about every aspect of these practices and the results will be reviewed after the audience votes on which is best. It will be a fast-paced hour with lots of opportunity to discuss and debate. Weapons will need to be checked at the door.
---
Erosion Control on Long Slopes
Robert R. Marshall, CPESC RLA – Erosion and Sediment Control Program Leader, Oregon Dept of Transportation
After spectacular erosion and sediment control failures on the new Hwy 20 project resulted in impacts to endangered fish species, the destruction of newly constructed bridges and the State Police escorting the project manager from the project site, I was tapped to provide erosion and sediment control design for the second effort of building this road segment. This presentation will recount the challenging project and multiple solutions to issues that occurred while working in the temperate rain forest of Oregon's Coast Range, an area with long steep slopes in a location of grand vistas and a lush and beautiful landscape.
---
IECA 2021 Technical Paper of the Year: Analyzing Flow Characteristics of Wattles Using a State-of-the-Art Hydraulic Flume
Blake Whitman, PhD, PE, CPESC – Assistant Professor, Middle Tennessee State University
Standard testing methodologies for evaluating wattle performance mainly focus on parameters such as sediment retention and turbidity reduction. While these parameters are certainly applicable, could additional metrics be used to quantify and evaluate in-field performance capabilities? This study aimed to develop a testing methodology for evaluating wattle performance strictly based on hydrodynamic parameters (i.e., impoundment depth and subcritical flow length) measured using a 40-foot state-of-the-art flume. Results from this study ultimately suggest that wattles can be categorized based on hydrodynamic properties and that wattle fill materials play an important roll in hydraulic performance.
---
Ara Tūhono Puhoi to Warkworth - Delivering world-class Connections
Hannah Giess – Senior Environmental Advisor , Fletcher Construction
The Ara Tūhono – Pūhoi to Warkworth project is a new 18.5 km long motorway, north of Auckland, New Zealand. It has been designed to offer a safer and reliable route and help further develop infrastructure and roading networks within the Northland Region. The Project is unique in its geological and geographical features, comprising of steep hill country to flat farmland and flood plains.
---
City and County of Honolulu Kaka'ako Catch Basin Retrofits, South Street Bicycle Lane Permeable Pavement, and Sheridan Street Bioretention Area Case Studies
Jay M. Stone, P.E., BCEE, CFM, CPESC, CPSWQ, CWPPP, LEED AP – Vice President/Director of Engineering, Belt Collins Hawaii,
This presentation will feature three case studies to retrofit existing stormwater infrastructure with non-LID and LID best management practices in a tropical urban environment. The projects were completed on a fast-track design and agency outreach process due to lapsing funds. The projects are part of the municipal government to stimulate the local economy after the devastating effects of the COVID-19 pandemic.
---
Conducting Effective BMP Inspections
Jason Dorney, CPESC, QSD/QSP, QISP – Regional Sales Director - Appalachian Region, CORE Erosion Control Services
The primary focus of this course will be best practices for conducting required SWPPP site inspections. Lessons learned, best practices, what not to do and effective communication will be discussed in the presentation. Participants will learn about the building blocks for creating an effective inspection and consulting program for SWPPP compliance.
---
Credit Information
Thirteen (13) Professional Development Hours
Cost
IECA Members | $100 USD
Nonmembers | $150 USD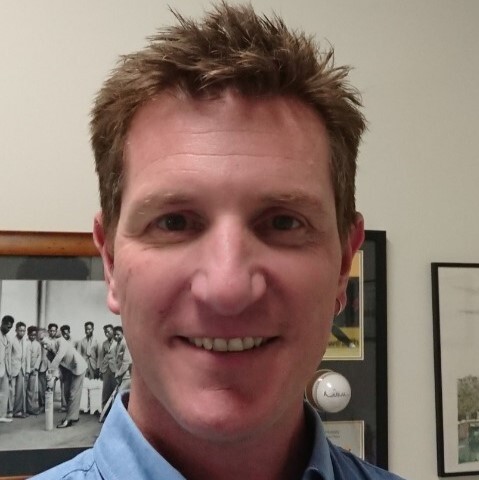 Andrew Macleod, CPESC, CPSS
President
IECA Australasia
Andrew is the current president of the IECA's Australasian chapter, and has held that role for 7 years. In that time, he has overseen the growth and development of the chapter, including a doubling of its membership and a dramatic increase in the activities and events produced for chapter members. Andrew is one of the most respected voices for soil and water management in Australia, and has trained nearly ten thousand people over the past 15 years. In addition to his volunteer work with the IECA, Andrew is a director of an environmental and engineering consultancy that works across Australia. He has provided technical services on erosion and sediment control for some of the largest infrastructure, mining and energy projects in Australia over the past 15 years. Andrew lives in a small town called Bowral, about half way between Sydney and Canberra in eastern Australia. He is married to Inga and they have two children Luke (12) and Evie (10). He is a keen boat lover and will gladly try to convince anyone that cricket is the best game on earth!
$i++ ?>
Ted Hartsig, MS CPSS
Senior Scientist
Olsson, Inc.
Ted is a certified professional soil scientist with specialization in natural resources management and restoration, including extensive experience in urban green spaces, stormwater management, and urban and rural ecosystem restoration. He has contributed to the development of soil and plant management strategies in both urban and rural landscape projects, including research and design of stormwater infiltration systems in BMPs, plant establishment and maintenance, and construction techniques to develop and maintain successful, sustainable soil profiles. He has authored multiple documents, including "Bioretention Gardens: A Manual for Contractors in Omaha," and "Sustainable Landscapes: Rain Gardens, Bioswales, and Xeric Gardens." His experience includes working with the professional design teams for the design and construction of native landscapes at the George W. Bush Library in Dallas, the Gateway Arch National Park in St. Louis, soils for native landscapes for the University of Notre Dame Sculpture Park, and design and construction of soils for Memorial Park and Hermann Park in Houston, Tulsa's Gathering Place Park, Boulevard Crossin Park in Atlanta, and corporate campuses across the U.S. He has a B.S. degree in Biology/Plant Physiology from Northern Arizona University and M.S. degree in Soil Science/Agronomy from Kansas State University .
$i++ ?>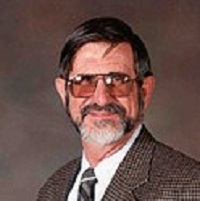 Dr. Jerald S. Fifield, CISEC
President
Hydrodynamics Inc
Since 1982 when Dr. Jerald Fifield started HydroDynamics Incorporated, he has been actively involved with drainage, sediment and erosion control, water rights and nonpoint pollution control. Through his company, he develops sediment and erosion control plans, completes drainage analysis, provides inspection services and teaches about controlling sediment and erosion on construction sites. Jerry has authored numerous professional papers, researched sediment and erosion control products, and written sediment and erosion control manuals for designers and field manuals for inspectors and contractor
$i++ ?>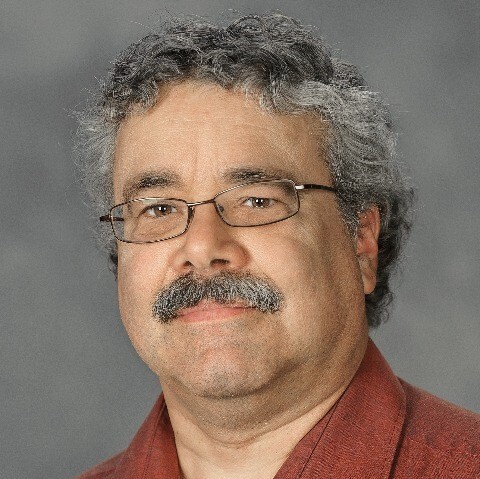 Dwayne L. Stenlund, M.Sc.
Transportation Prog Specialist 4
Minnesota Dept of Transportation
Dwayne is a certified professional in erosion and sediment control. He has worked in this capacity for the Minnesota Department of Transportation for more than 24 years and is involved with design, construction and maintenance using old and new ecologically and sustainable based technologies to solve difficult soil and storm water quality problems. He has presented extensively over the United States on storm water management techniques, and yearly at the International Erosion Control Association Conference. He has a Master's Degree from the University of Minnesota in plant biology and extensive work environmental constructability of road and bridge projects.
$i++ ?>

Billur Kazaz, CPESC IT
Graduate Research Assistant
Auburn University
Billur Kazaz is a graduate research assistant at Auburn University under the advisement of Dr. Michael Perez. She earned her M.S. in Civil Engineering degree at Iowa State University and B.S. in Civil Engineering at Istanbul Technical University. She is currently pursuing her Ph.D. degree at Auburn University. Ms. Kazaz conducts research on using unmanned aerial vehicles (UAVs) for construction stormwater inspections by integrating GIS, photogrammetry, and deep-learning-based object detection principles. Moreover, she is currently focusing on providing flocculant dosage and application rate guidelines for construction stormwater management. Ms. Kazaz is an active member of the International Erosion Control Association (IECA) and she is a CPESC-IT.
$i++ ?>
Dylan Armour
General Manager
Trexiana Wholesale and Distribution
Dylan Armour is the General Manager and a founding team member of Trexiana Wholesale and Distribution. Based in Vancouver, BC, he oversees international manufacturing, business development, and technical support for their signature vegetated retaining wall system, Flex MSE. The best practices of retaining wall construction, slope stabilization, revegetation techniques, and erosion control are his daily professional diet. Working on national infrastructure schemes, riverine and lake shore restoration, and even smaller private projects around the world gives him a rich amount of experience to draw on in his evidence and solutions-based approach to projects.
$i++ ?>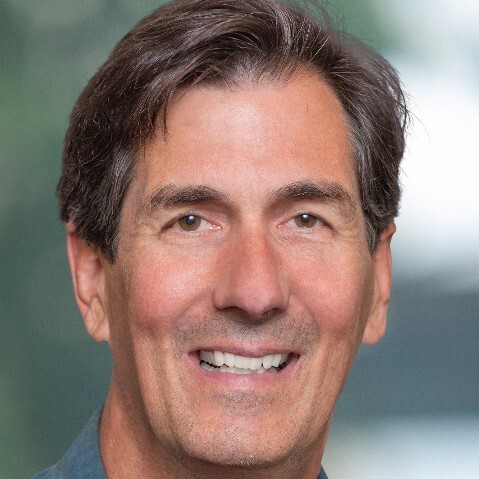 Damon Sump, CPESC #8824
PNW Regional Sales Manager
Profile Products
Damon Sump CPESC, CISEC is the Northwest Regional Sales Manager for Profile Products. He has spent the last thirty years in the erosion control and landscape industries. He is a long-time resident of Oregon, and currently spends his time visiting projects and working with distributors and contractors to provide innovative landscape and erosion control solutions. His territory includes five western states and the western half of Canada.
$i++ ?>
Seva Iwinski Bray
Vice President
Applied Polymer Systems
Seva Iwinski Bray is an environmental scientist, Vice President of Applied Polymer Systems, and a co-founder of IY Progen Systems. She has over 15 years of experience in erosion and sediment control and stormwater management utilizing flocculant treatments. She holds a BS in Bioenvironmental Science from Texas A&M University. Her most common industry roles include technical training to educate companies, agencies, engineers, and other industry professionals on flocculant treatments that are safe for use in the open environment as well as assisting in continual research and advancements for polymers in E&SC and water clarification.
$i++ ?>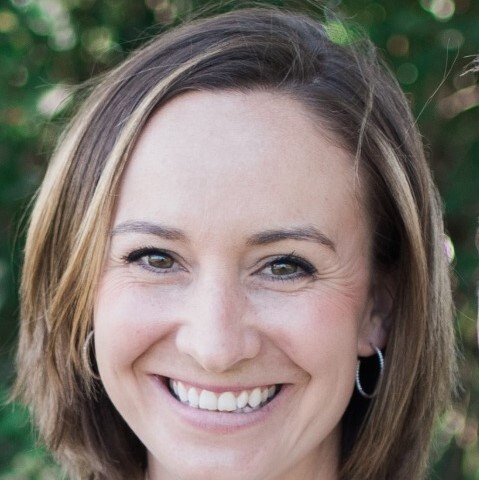 Kyla J. Iwinski-Wood, PhD
VP Research and Development
Applied Polymer Systems, Inc.
Kyla Iwinski-Wood is an environmental toxicologist with a passion for clean water and applying science to find real world solutions. She works for Applied Polymer Systems where her primary roles are researching new or improved polymer uses and technologies as well as assisting with technical training, support, and presentations. She worked as a consultant for APS beginning in 2007 until accepting a permanent position as head of Research and Development in 2016. She holds a PhD from Clemson University where her doctoral work focused on water resource management and ecotoxicology. She also has a master's degree in biology from Northern Michigan University where she investigated the feasibility of polyacrylamide for removing nuisance and toxic algae from freshwater.
$i++ ?>
Michael Perez, Ph.D., P.E., CPESC
Assistant Professor
Auburn University
Dr. Michael Perez is an Assistant Professor in the Department of Civil and Environmental Engineering at Auburn University. He has been working in the stormwater management area since 2012 through research and consulting projects with the Alabama, Georgia, Iowa, Minnesota, Nebraska, North Carolina, and Ohio DOTs. His expertise is in full-scale performance-based testing, having designed and conducted experiments evaluating storm drain inlet protection, ditch checks, sediment basins, sediment barriers, rolled erosion control products, and surface skimmers at the Auburn University Stormwater Research Facility. He currently serves as the Chair of the Standards and Practices Committee for the International Erosion Control Association. He is a Professional Engineer (PE) in the state of Alabama and is a Certified Professional in Erosion and Sediment Control (CPESC).
$i++ ?>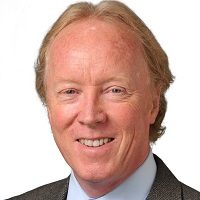 Richard McLaughlin, Ph.D.
Raised in Maryland, Dr. McLaughlin attended Virginia Tech for his undergraduate degree in Natural Resource Management. He then studied forestry, soils and soil chemistry at Purdue for his Master's and Ph.D. After 2 years as a post-doctoral researcher at North Carolina State University, he was hired by Ciba-Geigy in Greensboro as a Senior Scientist. After five years of excellent pay and benefits, he returned to NC State in 1993 to conduct applied research and extension education in water pollution prevention. His group has conducted extensive research into improved methods of erosion, sediment, and turbidity control and has trained thousands in standard and advanced practices on construction sites. His Outreach program received the 2010 Education Award from the International Erosion Control Association and his research program received the Applied Research Award from the Soil Science Society of America in 2011.
$i++ ?>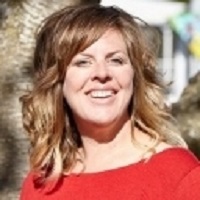 Melanie McCaleb
President
NTU, Inc
Melanie McCaleb, MS, CPESC, owner of NTU, Inc. with 10+ years of Erosion, Sediment & Turbidity Control (ES&TC) experience attended NC State University, completing her bachelor's degree and then master's degree in Soil Science under the teachings of Dr. Richard A. McLaughlin. Her research focus was on determining the efficiency of sediment basins on active construction sites. After working in research and education with Rich for more than 5 years, she made the switch into the consulting world. In 2012, McCaleb formed her business, NTU Inc. NTU has collaborated with many government, state and local agencies as well as private/commercial development throughout the Southeast region, designing and implementing sediment, erosion and turbidity control practices. Her knowledge and background regarding federal, state and local regulations allows her to make safe and economically responsible decisions. She also serves as the President for the Southeast Chapter of the International Erosion Control Association (IECA).
$i++ ?>
Robert R. Marshall, CPESC RLA
Erosion and Sediment Control Program Leader
Oregon Dept of Transportation
After stints as commercial fisherman and ski area bartender I buckled down and became a landscape architect. I worked for 25 years as a consultant for David Evans and Associates, a mid size multi disciplinary consulting firm as a Project Landscape Architect on a wide range of projects. I worked on schools, hospitals, cemeteries, parks and residences but my primary focus was streetscapes and roadsides where I designed the landscapes and erosion and sediment control.. These were not glamorous projects but big and important work that was viewed in passing by millions of travelers. In 2016 I became the Project Landscape Architect for a huge and failed project that cut through the temperate rain forest of the Oregon Coast Range. After providing a design that stabilized roadside soils in the Coast Range I was offered a position with Oregon Department of Transportation where I now sit as the Roadside Development Program leader and also the Erosion and Sediment Control Program Leader. Again, this work is not glamorous, but big and important and affords me the opportunity to work with a great team in a beautiful state.
$i++ ?>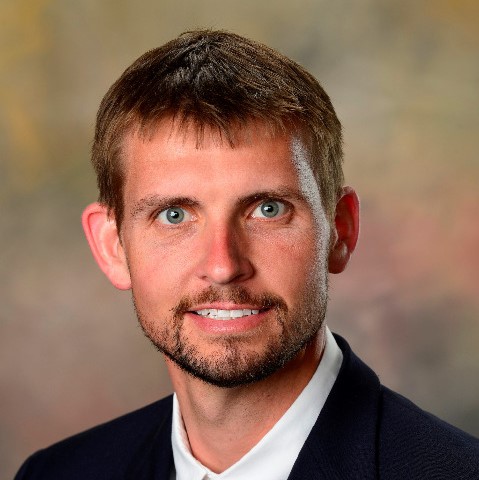 Blake Whitman, PhD, PE, CPESC
Assistant Professor, Middle Tennessee State University
Blake is an Assistant Professor in the School of Concrete and Construction Management at Middle Tennessee State University. He specializes in construction site erosion and sediment control design and implementation, heavy civil project management, and MS4 analysis. Blake earned his Ph.D. (2018), M.S. (2014), and B.S. (2012) in civil engineering from Auburn University. He has experience as a project manager within the private construction industry, as well as with the U.S. Army Corps of Engineers. He developed and implemented a methodology for surveying and analyzing the MS4 infrastructure at Fort Benning, GA, and has conducted research focusing on small- and large-scale testing techniques for improving the performance of sediment barrier practices. His current research efforts focus on evaluating and improving erosion and sediment control practices installed on DOT construction sites, evaluating the hydraulic performance of wattle ditch checks, using RTK GNSS and LIDAR to analyze sediment transport, and improving educational outreach within the construction industry.
$i++ ?>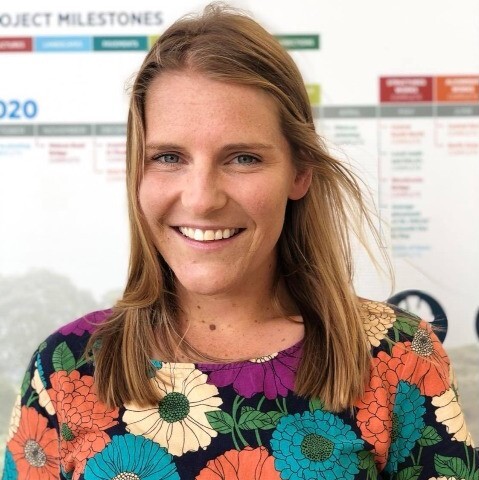 Hannah Giess
Senior Environmental Advisor
Fletcher Construction
Bachelor of Science (BSHons), Geography and Environmental Science (1st Class Honours) Senior Environmental Advisor, Fletcher Construction Hannah is a Senior Environmental Advisor on the Ara Tūhono – Pūhoi to Warkworth Project. She's been on the Project for the last 3 years, meaning she's had a front seat on the Project's challenging journey to date, including vegetation clearance, ground improvements, and bulk earthworks. Prior to this she worked for three years as an Environmental Scientist for consultancy firm Beca. During this time, she was heavily involved in implementing environmental compliance on the Waterview Connection Project, one of New Zealand's largest tunnelling and roading projects. There's never a dull day in the office for Hannah. When she's not providing technical erosion sediment control advice, she's out on site managing erosion sediment control, trudging around in the rain collecting water samples, hanging bat monitors, fishing streams, monitoring noise levels and leading the Project's Greenroads sustainability rating system. Living downstream of the Pūhoi to Warkworth receiving environment, Hannah has a personal stake in ensuring the project continues its track record of environmental excellence. In her time off she enjoys the scenic walks, pristine waterways and beaches she is working so hard to protect, as well as fishing and boating around the beautiful Hauraki Gulf, one of New Zealand's most valued and intensively utilised oceans.
$i++ ?>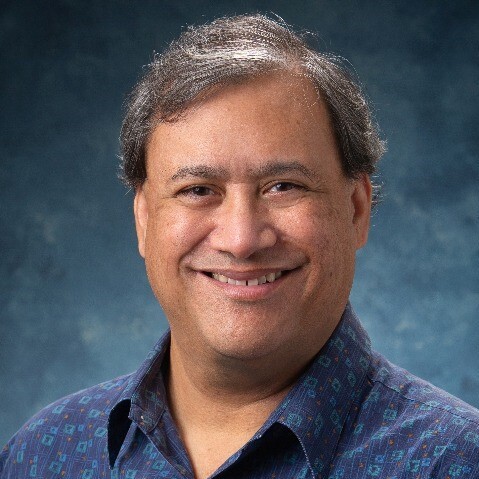 Jay M. Stone, P.E., BCEE, CFM, CPESC, CPSWQ, CWPPP, LEED AP
Vice President/Director of Engineering
Belt Collins Hawaii, LLC
Mr. Stone is Belt Collins Hawaii's Vice President and Director of Engineering. With over 27 years of experience, Mr. Stone's design expertise includes stormwater treatment and inspections, ecosystem restoration, wastewater collection and treatment, water treatment and supply systems, and drainage improvements. He also has extensive experience in environmental permit processes at federal, state and county levels as related to waterfront projects, including Department of the Army permits, Section 401 Water Quality Certification, National Pollutant Discharge Elimination System permits, and resource agency (NOAA, USFWS, SHPD, DLNR-DAR and DOFAW) consultations. He holds bachelor's degrees in English and Civil Engineering from the University of Notre Dame and is a licensed civil engineer in Hawai'i. He is also a board-certified environmental engineer in water supply and wastewater with the American Academy of Environmental Engineers and Scientists, Certified Floodplain Manager, Certified Professional in Erosion and Sediment Control, and LEED Accredited Professional. He is a former instructor with the University of Hawai'i Outreach Program Water Technology Education Program. A practitioner of aikido since 1988, Mr. Stone teaches children, teenagers, and adults at the Kaonohi Zanshin Aikido dojo, which meets Saturdays at the Kalihi YMCA. He is also a podcaster on ComicsViews (http://comicsviews.com/), discussing comics, film, and television pop culture.
$i++ ?>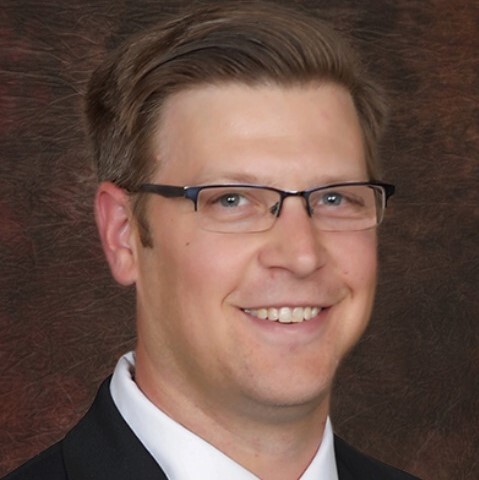 Jason Dorney, CPESC, QSD/QSP, QISP
Regional Sales Director - Appalachian Region
CORE Erosion Control Services
Jason Dorney has been in the erosion and sediment control industry for 14 years having held multiple different positions involving various skill sets. Currently Mr. Dorney is the Regional Sales Manager for the Appalachian Region for CORE Erosion Control Services, based out of the Philadelphia, PA region. Previous to this role he worked as an Environmental Project Manager for an engineering firm in San Diego, CA where he conducted required site inspections, wrote and reviewed SWPPPs and conducted required SWPPP sampling for various types of construction projects. Prior to this role Mr. Dorney worked as a BMP manufacturing and installation company. Mr Dorney is also the past president of the Mid-Atlantic Chapter of the IECA. Mr. Dorney's various roles have given him the opportunity to approach his work from different perspectives. Having had experience as a manufacturer, installer, inspector and designer has proven to be extremely valuable throughout his career and his goals are to help share his experience with others, as well as learning from the experience of others, in order to advance our industry and help to protect our environment.
$i++ ?>
This series is worth 13 Professional Development Hours. You will earn professional development for each presentation you complete.