Best of IECA 2022 Virtual Conference
Register

Non member - $200
Professional member - $150
Professional Plus member - $100
Professional Plus Org member - $100
Student member - $150
Young Professional member - $150
Emeritus member - $150
Discounted Professional member - $150
Australia Member - $150
Australia Non-Member - $200
Select content from the IECA 2022 Annual Conference is now available on demand. Annual Conference education featured timely content presented by knowledgeable experts that provides real world solutions to industry problems.
---
Assessing Environmental Attributes and Legacies of Our Erosion and Sediment Control Materials
Marc S. Theisen, M.Sc., CPESC, CPSWQ, CESSWI – Vice President - Business Development and Technical Services, Profile Products LLC
The Erosion and Sediment Control (E&SC) industry has seen many changes over the past several decades in response to increased regulatory requirements. E&SC has gone from a "nice to have" typically at the completion of a project to an embedded requisite for regulatory compliance. Relevant technologies were initially developed to accomplish two interrelated objectives – erosion control and sediment control, in the context of compliance with landmark legislation including the United States Environmental Protection Agency (US EPA) Clean Water Act, National Pollution Discharge Elimination System (NPDES) and other federal and regional regulatory provisions.
Erosion and Sediment Control Fails, and Alternatives
Paul Mueller, CESSWI
– Erosion Control and Stormwater Inspector, St Charles County Government
You've paid the engineer to design a stormwater pollution prevention plan, you've paid the supply company 1000's of dollars for erosion and sediment control (ESC) devices, and you've paid for the installation of the ESC devices. So, why now are the regulatory agencies threatening to fine you? With over two decades of experience in inspecting land disturbance sites and providing technical assistance, Mr. Mueller will present photos of drastic best management practice (BMPs) failures and explain why they failed. The discussion will be related back to the U.S. Environmental Protection Agency (EPA) Fact Sheet and EPA's Construction General Permit requirements in Sections 2.1, 2.3, and 2.4. Photos will demonstrate what to look for during your site inspection to ensure that BMPs were installed correctly.
---
Basics of BMP Installation
Sonny Johns, MS, CPESC
– Senior Stormwater Specialist, Cardinal Strategies
This presentation on the basics of proper Best Management Practices (BMPs) installation will look at some of the industry's most common BMPs. We will explore both erosion control BMPs and sediment control BMPs. This presentation will reference BMP standards from a non-profit organization in Texas, dedicated to helping our industry. The name of the organization is the North Central Texas Council of Governments or NCTCOG.
---
BMP Maintenance for Dummies (That Includes Me)
Paul Chellsen, CPESC, CPSWQ
– Supervising Stormwater Technician II, Minneapolis Surface Waters and Sewers
This paper will take you step by step through writing a complete O and M plan that anyone can understand. From the Engineer who designed it to the Condominium Association President that is now left to manage the device.
We will begin by creating a Site and BMP specific plan that clearly details the BMP as it lives. Nearly any BMP can plan can fit on two sides of an 8/12 X 11 Sheet of paper if its done right.
---
Erosion and Sediment Control on Long Slopes
Bob R. Marshall, CPESC RLA
– Erosion & Sediment Control Program Leader - Oregon Dept. of Trans., Oregon Dept of Transport
This presentation offers the story of the US20 safety bypass project through the eyes of the erosion and sediment control designer. US20 is a busy route between Oregon's Willamette Valley and the central coast. The old road, along the Yaquina River was a narrow twisty route constrained by steep canyon walls and the river. This road was the site of frequent and severe accidents. The bypass route was engineered to go over the ridges of the Coast Range. True to its reputation, the location is among the wettest regions in one of the wettest states in the US, with the regional ecosystem considered temperate rain forest. T
---
Site-Specific Erosion & Sediment Control
Steven Grice, PMP – Director, Precision Dewatering, LLC

Dewatering and stormwater management should not be approached with a one-solution-fits-all plan. Site conditions and seasonality call for a variety of construction plans that support an efficient and environmentally compliant dewatering project. This major project case study will discuss how the variety of challenging terrain in Northern Minnesota meant multiple stormwater and dewatering plans through multiple seasons had to be developed.
---
My Erosion Control Failed: How Bad Is It? Sediment Characterization and Forensic Wetland Delineation
Daniel DeJoode, PhD
– Senior Project Manager, SWCA
Kyla J. Iwinski-Wood, PhD – VP Research and Development, Applied Polymer Systems, Inc.
This paper will present a technique for quantifying and documenting released sediment that is explicit and repeatable. It can be used as a basis for discussion of the severity of the release with regulatory agencies, to plan and prioritize remediation, and to demonstrate remediation success. The techniques presented will include soil characterization from sediment sources and depositions, line intercept sampling, replicated samples, and incorporation of GPS and GIS to document findings.
---
Chemical Treatments for Erosion and Turbidity Control: A Review
Richard A. McLaughlin, PhD – Professor and Extension Specialist, Crop and Soil Sciences, North Carolina Stare University

We all strive to reduce erosion and to discharge the best quality water we can from construction sites. There has been a fair amount of research on the use of chemical treatments to enhance erosion control and to help reduce turbidity in construction site runoff. For erosion control, most of the focus has been on polyacrylamide, but there are other chemicals which have been tested, either as a stand-alone product or to augment traditional products such as straw, erosion control blankets, and hydromulch.
Advanced Stormwater Treatment Considers Deicing Salts' Impact on Heavy Metals
Jim Merchlewitz, MBA – Water & Wastewater Business Development Manager - US Operations, Shawcor
Co-Presenter: Carsten Dierkes, Dr Eng – Managing Director, H2O Research GmbH
Ongoing research reveals the extent to which heavy metals in runoff is damaging the environment. A little-considered component of the damage is how the addition of deicing salts to roadways and parking lots impacts the mobility of heavy metals. The problem occurs when heavy metals trapped in soil or stormwater treatment systems during the summer are released back into stormwater during the winter. Addressing this issue is of paramount importance, especially for snowbelt states throughout North America.
---
A Tale of Two Filters: Amending Filtration Media with Biochar to Remove Bacteria from Urban Stormwater
Edward Matthiesen, PE, MCE, MBA – Principal Engineer, Stantec
Co-Presenter: Justine Dauphinais, MA – Water Quality Coordinator, Coon Creek Watershed District
Elevated bacteria levels in the nation's surface waters is a public health issue that has led to sick pets, beach closures, and may pose an immediate health risks to anyone who recreates in or consumes the water. The culprit is often pet, wildlife, and human waste carried by storm sewers, untreated, to nearby lakes, streams, and rivers. There are numerous Best Management Practices designed to remove conventional pollutants from stormwater, but very few that target bacteria. Biochar, a charcoal-like substance made via pyrolysis of organic material, has recently been gaining attention as a potential filter media amendment for removing bacteria.
---
Biofiltration Media: What to Choose and Why
Andy Erickson, PhD, PE
– Research Associate, St. Anthony Falls Laboratory, University of MN
Biofiltration is a common stormwater treatment practice throughout the state of Minnesota, particularly in urban areas. However, professionals continue to face design challenges pertaining to media mixes, particularly those containing compost which have been shown to export phosphate which can cause algal blooms in lakes. This study consists of 30 outdoor biofiltration mesocosms comprising nine different media mixes compared to clean washed sand (three replicates of each mixture).
---
Cameron Peak Post Fire Restoration
Chuck Herrmann, CPSS – Principal Environmental Scientist, Stantec Consulting Services, Inc., Denver Raemisch – Marketing Manager, Silt Sock Inc., Beau Lane – Sales Manager, Silt Sock Inc.
This will be a case study showing post fire restoration efforts after the Cameron Peak Fire that occurred in Colorado at the end of 2020. Erosion and sediment control practices and products will be discussed with supporting photos, videos, and data. The Cameron Peak Fire of 2020 was the largest wildfire in Colorado history. The watersheds affected have concerns over water quality as they provide drinking water to a large urban area (Fort Collins, Greeley, Loveland, etc).
---
Credit Information
Ten (10) Professional Development Hours
Cost
IECA ProPlus Members | $100 USD
IECA Members | $150 USD
Nonmembers | $200 USD
Marc S. Theisen, M.Sc., CPESC, CPSWQ, CESSWI
Vice President - Business Development and Technical Services Profile Products LLC
Marc S. Theisen, M.Sc., CPESC, CPSWQ, CESSWI is Vice President of Business Development and Technical Services for Profile Products, LLC. He has extensive global experience in erosion and sediment control working on energy, mining, infrastructure and construction related projects over six continents. He works in the development and technical marketing of a comprehensive family of erosion control, sediment control, biotic soil amendment and stormwater treatment technologies. He is a founding member of the Erosion Control Technology Council (ECTC) and a member of the ASTM D18 and D35 Committees on Erosion Control, Sediment Control and Geosynthetics. He is an active and longtime member and past Technical Vice President of the International Erosion Control Association (IECA). In 2007 Marc was recognized by Land Development Today magazine as a Stormwater All-Star – one of the most influential people in stormwater management and in 2015 as a "Mover and Shaker" by Storm Water Solutions magazine. In 2018 he was recognized by EnviroCert, International with a Distinguished Service Award and by IECA for the 2018 Technical Paper of the Year.
$i++ ?>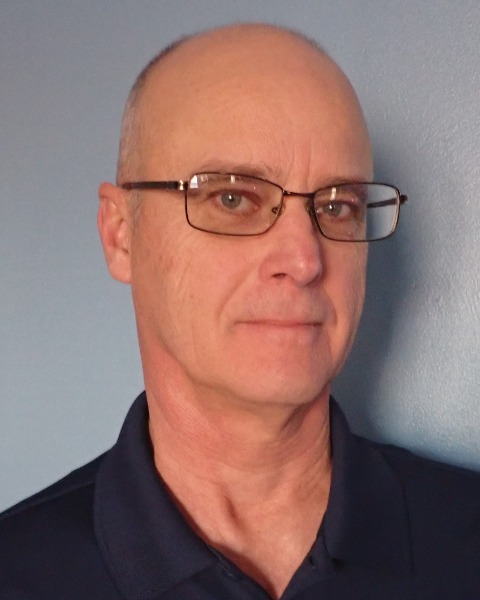 Paul Mueller CESSWI
Erosion Control and Stormwater Inspector
St Charles County Government
With over 27 years of experience in the stormwater field, Paul Mueller's professional career in the land disturbance began when he started working with the Missouri Department of Natural Resources in the early 90's. He conducted inspections and enforcement activities of land disturbance and industrial stormwater sites; he was also involved in water quality and fish kill investigations. During that time, he worked with EPA Region VII inspectors on several joint inspections of land disturbance sites. He has been on the review committee for several Missouri land disturbance and stormwater permits. He was a team member for the third revision of the Missouri and Kansas "Protecting Water Quality Guide." In 2016, he became the chief erosion control and water quality inspector for St. Charles County, Missouri in the metropolitan St. Louis area. He is CESSWI certified. Currently he is IECA Great Rivers Chapter Board Vice President and is on the IECA Great Connections Editorial Review Board.
$i++ ?>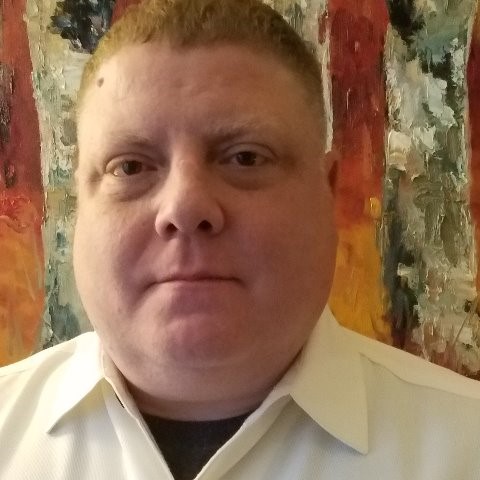 Sonny Johns, CPESC, CISEC, CESSSWI
Senior Stormwater Specialist
Cardinal Strategies
Sonny has been a member of IECA since 2011 and is the President of the South Central Chapter of IECA. He is originally from New Orleans, LA. His career started in the oil and gas industry before transitioning to the environmental field. He holds a B.S. in Environmental Management and an M.S. in Occupational Safety & Health - Environmental Management both from Columbia Southern University in Orange Beach, AL. Sonny is a CPESC, CISEC, CESSSWI, and a Registered Environmental Professional.
$i++ ?>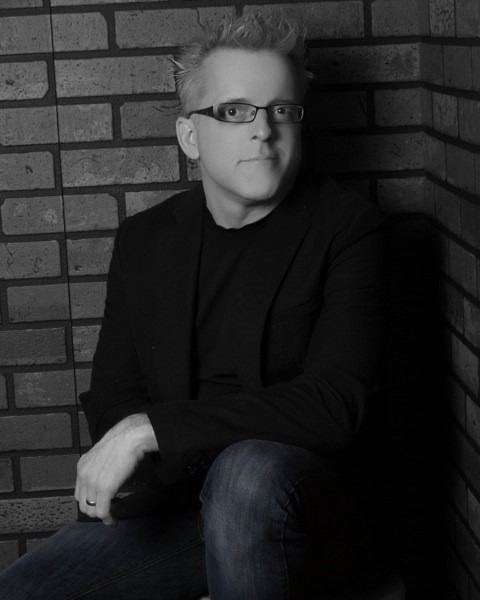 Paul Chellsen, CPESC, CPSWQ
Supervising Stormwater Technician II
Paul lives in Saint Paul with his wife Kristina Robertson, an assortment of pets, foster animals and 6 grown children that drop by from time to time. For the past 36 years Paul has focused on Stormwater Management, Erosion Control, Combined Sewer Separation and Stormwater Education. Chellsen provided oversight for the implementation of Chapter 52 Erosion Control, Chapter 54 Stormwater Management, and the Minneapolis Storm Water Utility, which provides credits for BMP's. Chellsen's recent focus has been on BMP Operations and Maintenance, oversight, and compliance for nearly over 2000 privately owned Stormwater BMP's. Paul is an active community volunteer, currently a Scoutmaster for Boy Scout Troop 293, President of the Apple Valley Yellow Ribbon, a Minnesota Master Naturalist Volunteer, a director in the local democratic party and climate cheange activist . In his free time he likes to hike the superior trail, camp with his wife.and find new adventures wherever they may be. Carbon Neutral, Vegan, Planet Protecting friend of Squirrels and the Lorax
$i++ ?>
Robert R. Marshall, CPESC RLA
Erosion and Sediment Control Program Leader
Oregon Dept of Transportation
After stints as commercial fisherman and ski area bartender I buckled down and became a landscape architect. I worked for 25 years as a consultant for David Evans and Associates, a mid size multi disciplinary consulting firm as a Project Landscape Architect on a wide range of projects. I worked on schools, hospitals, cemeteries, parks and residences but my primary focus was streetscapes and roadsides where I designed the landscapes and erosion and sediment control.. These were not glamorous projects but big and important work that was viewed in passing by millions of travelers. In 2016 I became the Project Landscape Architect for a huge and failed project that cut through the temperate rain forest of the Oregon Coast Range. After providing a design that stabilized roadside soils in the Coast Range I was offered a position with Oregon Department of Transportation where I now sit as the Roadside Development Program leader and also the Erosion and Sediment Control Program Leader. Again, this work is not glamorous, but big and important and affords me the opportunity to work with a great team in a beautiful state.
$i++ ?>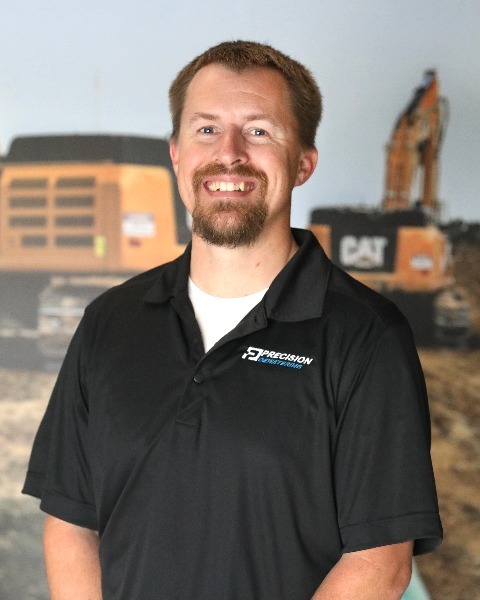 Steven Grice, PMP
Director
Precision Dewatering, LLC
Steven Grice, PMP, is the Director of Precision Dewatering, LLC (PDW). He earned his Bachelor's Degree in Aquatic Biology/Limnology from Stephen F. Austin State University in 2007 and his Project Management Professional designation in 2017. Steven's work in the infrastructure construction industry began in 2007 with a focus on pipeline construction. Steven now leads PDW as Director and as a subject matter expert on dewatering and stormwater management. Along with PDW, he has invented a dewatering tool that easily and efficiently dewaters project locations will still maintaining environmental compliance. His ROWD sled invention has been featured in the industry publication, World Pipelines Journal. Steven is committed to keeping PDW the industry leader in dewatering and stormwater management by staying ahead of industry advancements and continually bringing new technology to every project.
$i++ ?>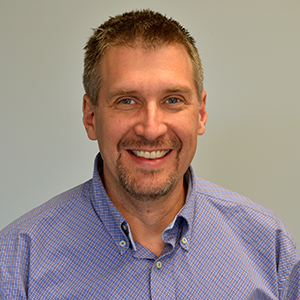 Daniel DeJoode, PhD
Senior Scientist
Daniel DeJoode is a Senior Scientist with Braun Intertec and has a PhD in Ecology and Evolutionary Biology from the University of Michigan. He is an ecologist with 25 years of natural science and environmental consulting experience. He has worked with private industry, government agencies and tribal communities to conduct field investigations including wetland delineation, wetland permitting and mitigation, endangered species surveys, and environmental construction monitoring. He is experienced in preparation of environmental review documents such as Environmental Assessments and Environmental Assessment Worksheets. He has completed environmental and permitting projects for a variety of industries including development, mining, oil and gas, and renewable energy.
$i++ ?>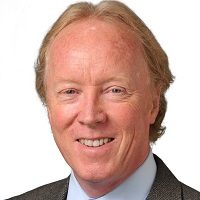 Richard McLaughlin, Ph.D.
Raised in Maryland, Dr. McLaughlin attended Virginia Tech for his undergraduate degree in Natural Resource Management. He then studied forestry, soils and soil chemistry at Purdue for his Master's and Ph.D. After 2 years as a post-doctoral researcher at North Carolina State University, he was hired by Ciba-Geigy in Greensboro as a Senior Scientist. After five years of excellent pay and benefits, he returned to NC State in 1993 to conduct applied research and extension education in water pollution prevention. His group has conducted extensive research into improved methods of erosion, sediment, and turbidity control and has trained thousands in standard and advanced practices on construction sites. His Outreach program received the 2010 Education Award from the International Erosion Control Association and his research program received the Applied Research Award from the Soil Science Society of America in 2011.
$i++ ?>
Jim Merchlewitz, MBA
Water & Wastewater Business Development Manager - US Operations
Shawcor
Jim Merchlewitz is the Water and Wastewater Business Development Manager of Shawcor's Composite Systems. With a B.S. in civil engineering and an MBA, plus consulting experience specializing in pipe installation and stormwater management, he brings a unique perspective to stormwater projects. Merchlewitz has worked with the EPA, U.S. Army Corps of Engineers, watershed and regulatory agencies, independent engineers and civil contractors to develop innovative composite stormwater management systems.
$i++ ?>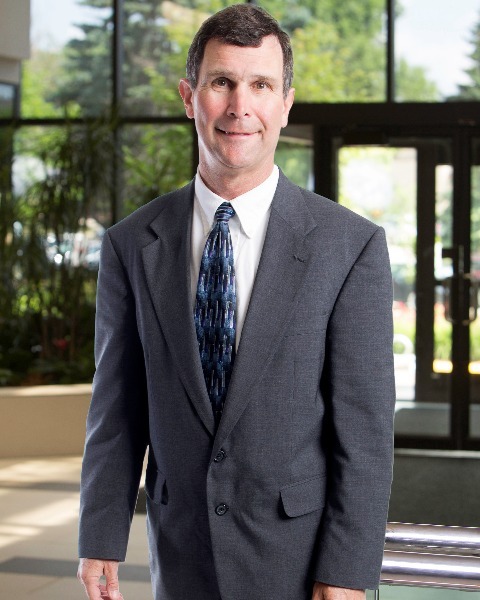 Edward Matthiesen, PE, MCE, MBA
Principal Engineer
Stantec
Mr. Matthiesen has over 40 years of extensive experience in water resources and environmental engineering. His water resources experience includes being the District Engineer for three Twin Cities area watershed districts and four Joint Powers Associations, writing municipal comprehensive stormwater plans, outlet structure and storm sewer design, conducting evaporation studies, aquifer analysis, water quality protection plans, developing computer hydrologic and hydraulic models, as well as the design and construction of warm and cold water stream restoration projects.
$i++ ?>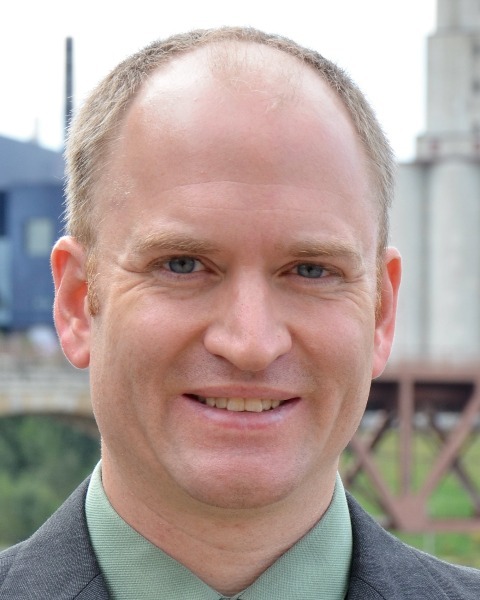 Andy Erickson, PhD, PE
Research Associate
St. Anthony Falls Laboratory, University of MN
Andy Erickson, PhD, PE, is a Research Associate at St. Anthony Falls Laboratory and the University of Minnesota and registered professional engineer in Minnesota. Dr. Erickson's research pursues an understanding of water quality in urban and agricultural watersheds, assessment and maintenance of stormwater treatment practices, and developing new stormwater treatment technologies such as the Iron-Enhanced Sand Filter which removes dissolved and particulate phosphorus from urban and agricultural rain-driven runoff. Dr. Erickson is lead author for the book, "Optimizing Stormwater Treatment Practices: A Handbook of Assessment and Maintenance," and the editor of the University of Minnesota stormwater newsletter, UPDATES. Andy is also the coordinator and moderator for the Minnesota Stormwater Seminar Series which engages approximately 170 stormwater practitioners and interested parties per month in an online presentation and panel discussion. Dr. Erickson has given over 160 presentations, over 30 invited guest lectures, and nearly 30 one- and two-day professional trainings and workshops. Dr. Erickson is the Vice Chair of the ASTM international E64 Committee on Stormwater Control Measures and serves the University of Minnesota as a member of the Water Council, the Environment and Energy in Transportation Research Council, and the Water Resources Science Graduate Program.
$i++ ?>
Chuck Herrmann, CPSS
Principal Environmental Scientist
Chuck Herrmann is a certified professional soil scientist and principal at Stantec Consulting Services, Inc. Over his 23-year career, Chuck has worked on projects in 20 states and 6 Canadian provinces conducting environmental resource evaluations and permitting for renewable energy wind and solar, water resource, transmission line, residential, commercial, industrial, municipal, mining, gas and oil, and transportation development projects. Chuck assists clients with early identification of environmental issues; develops alternatives to minimize environmental impact; coordinates with regulatory agency personnel to shepherd project progress; prepares and submits complete and sound permit applications; and monitors on-site environmental permit compliance during construction and restoration. Stantec / Synergy Disaster Recovery and Larimer County Office of Emergency Management / Larimer County Road Department examined post-fire risk and mitigation options following the 2020 Cameron Peak Widlfire. Stanec collected soil burn severity, debris flow modelling, and flood potential data from the USFS, USGS, FEMA and then analyzed heightened risk to homes, county and private road infrastructure, and the environment as of result of post-fire watershed conditions. Chuck organized the GIS effort, conducted site visits, participated in multi-organizational planning meetings, prepared the risk assessment report, briefed the County Board of Commissioners in a broadcast meeting with risk analysis findings and mitigation options, and is working on a team planning and implementing risk mitigation measures for protection of life safety, property, and the environment.
$i++ ?>
This series is worth 13 Professional Development Hours. You will earn professional development for each presentation you complete.