IECA Canada Virtual Connection: Leading the Way in Erosion & Sediment Control in Canada
Register

Non member - $75
Professional member - Free!
Professional Plus member - Free!
Professional Plus Org member - Free!
Student member - Free!
Young Professional member - Free!
Emeritus member - Free!
Discounted Professional member - Free!
Australia Member - Free!
Australia Non-Member - $75
Hosted by the IECA Canadian Chapter and IECA Region One.

This event offers 3 on-demand presentations on Erosion and Sediment Control in Canada. All sessions were recorded and are now available as on-demand presentations. Living in the Great White North creates its own unique challenges, join us for a discussion with local experts on Erosion Control Planning and monitoring. This not to be missed event is free to the IECA membership and low cost for non-members.
On-Demand Presentations:
Erosion and Sediment Control Planning When you Live in a Deep Freeze with Elyse MacDonald, CPESC
Digitizing Erosion & Sediment Control Monitoring with Real-Time Remote In-Water Turbidity Measurements with Dan Menard
Designing Effective Erosion and Sediment Control Plans with Katherine Mitchell
Course Level: All
Thank You Sponsors!
Platinum Event Sponsor
Daily Webinar Sponsors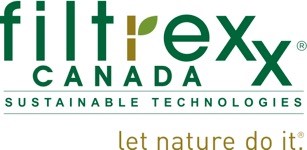 Hosted by:
Virtual Connection Sponsorship's Available. Click Here
Elyse MacDonald, CPESC
Business Leader
Elyse MacDonald, CPESC (3430) has worked in multiple sectors designing, monitoring, and consulting on Erosion and Sediment Control (ESC) mitigation measures for the past approximately 17 years. She obtained the CPESC designation in 2006 at the IECA Long Beach conference and was the BC, Canada EnviroCert representative until moving to Alberta in 2012. Elyse is currently the Business Leader for the Ecology and Planning group in Hemmera Envirochem Inc's Calgary office.

$i++ ?>

Dan Menard, P.Geo., QP, MBA
General Manager
Dan Menard has been an environmental professional for more than 25 years, specializing in water, permits and environmental management and compliance.
Dan is General Manager of Groundwater Environmental Management Services (GEMS), an Ontario based environmental inspection & monitoring company servicing the construction and land development industries and Environmental Monitoring and Compliance Inc. (EMAC), a start-up focusing on integrating technology and instrumentation with data logging and Internet of Things (IoT) communications platforms for different environmental monitoring applications for industries and companies that are generally slower to adopt technological based innovation.
Having worked on both the consulting and the client side of our business, Dan understands what is important to individual stakeholders and knows how to tailor sometimes technically complicated issues to make them meaningful for different audiences.
$i++ ?>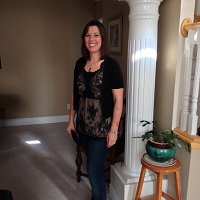 Katherine Mitchell, EP, CPESC, CAN-CISEC
Katherine Mitchell, has over twenty years of experience in environmental protection having worked for various agencies such as Alberta Parks, Fish and Wildlife and Alberta Environment. She is presently employed at The City of Calgary with Water Resources, where her work focuses on erosion and sediment control and construction related storm water quality management. She has her Environmental Professional Certification in the areas of education and training, policy and legislation and communications and public awareness. Katherine has a passion for process development and was the author of The City's most recent Erosion and Sediment Control Plan (ESCP) Application and associated instruction manual. Recently, she also played an integral part in the development of The City of Calgary's very first Standard Specifications – Erosion and Sediment Control, which now form a part of all approved ESCP's in Calgary.
$i++ ?>
To receive credit for this Virtual Connection you must watch each presentation. You have the option to listen to as many presentations as you wish, however you will only receive education credit for the presentations you attended. The total number of Professional Development Hours for this event is three (3).
IECA's Group Watch Feature is designed to save you money while still delivering our world class education. The cost is one connection at full price and then each additional connection within your organization is $15. You must be part of the same organization to purchase group watch. To purchase the group watch for your organization, please contact jack@ieca.org.
Key:

Complete

Next

Failed

Available

Locked
Canadian Chapter of IECA - Welcome
Recorded 2020/09/02
Mission Reach Case Study - Platinum Sponsor
Recorded 2020/09/09
Designing Effective ESC Plans
Select the "View On-Demand Recording" button to begin.
Select the "View On-Demand Recording" button to begin.
Sponsored by: Trexiana - Manufacturer of Flex MSE & Filtrexx Canada inc. The purpose of the presentation, Designing Effective ESC Plans, would be to give attendees ideas on how to create ESC Plans that are relevant, explicit, adaptable, and defendable. The City of Calgary's Erosion and Sediment Control Plan Application and Standard Specification – ESC were designed with these outcomes in mind. By sharing our local documents and approach, attendees will learn the basic elements of a successful ESCP. Presentation content will include information on: 1. Creating ESCP's that are relevant for all stages of construction, 2. How the different components of the ESCP can be understood and used by owners, installers, inspectors, and regulators, 3. Creating ESCP's that are adaptable to dynamic construction sites, and 4. How to use math (RUSLEFAC) to drive, support, and defend your decisions. By sharing our process, explaining major components of our application form, and revealing how we resolved obstacles, I am hopeful that attendees will take away idea they can use, evolve, and adapt so they can design effective ESCP's in their region.
Digitizing Erosion & Sediment Control Monitoring with Real-Time Remote In-Water Turbidity Measurements
Select the "View On-Demand Recording" button to begin.
Select the "View On-Demand Recording" button to begin.
Sponsored by: Ground Water Environmental Services & Trexiana - Manufacturer of Flex MSE In late 2019, GEMS was contracted to support the in-water works aspects of a revitalization project of the Nation Capital River Pavilion in the Ottawa River. The revitalization project included replacement of the pedestrian bridge to the pavilion because the existing bridge and foundations had reached the end of their life cycle. Bridge foundation work required installation, defishing and dewatering of a coffer dam in the river. GEMS was retained by the dewatering contractor supporting in-water work. Between, December 2019 and April 2020, GEMS monitored the turbidity up-stream, down-stream and at the point of discharge for coffer dam dewatering to facilitate construction activity on the foundations of a pedestrian bridge for access to the pavilion. Monitoring was required as a requirement of the National Capital Commission Contract as well as to address conservation authority, MNRF and DFO interests and expectations. GEMS opted for real-time 24-7 remote monitoring with alarms and call outs to key stakeholders whenever the difference between U/S and D/S turbidity exceeded 25 NTU. The webinar will walk through: • Why use real-time monitoring; • Instrument selection; • Installation and set-up; • The data, certification and reporting; and, • Lessons learned.
ESC Planning When you Live in a Deep Freeze
Select the "View On-Demand Recording" button to begin.
Select the "View On-Demand Recording" button to begin.
Sponsored by: Trexiana - Manufacturer of Flex MSE In cold climates, a winter shut down is often planned for to accommodate the holiday season as well as inclement weather than hampers construction. In areas where significant snow fall may occur over a shut down period, a Winterization Plan is prepared to augment the site ESC Plan with specific conditions and mitigations timed to the construction completion, tasks, and site conditions at the time of shut down. This cannot usually be foreseen and is dealt with in more general terms in most ESC Plans. The focus of a Winterization Plan is preparing for spring flows in the work areas due to rain, snowmelt, or worse – rain on snow. Winterization Plans should be considered prior to freezing conditions and the first snowfall to allow a proper assessment of ground conditions, site drainage, and slope conditions. Worksites are evaluated using predicted snow accumulation, climate data, and known drainage areas. Winterization Plans success results in reductions in maintenance costs, maintenance intensity, and thereby expediting the start of the new work season. Winterization Plans incorporate ESC mitigation measures such as slope stabilization or amendments to ditch networks and road features with a focus on water management. Winterization Planning is less discussed in the industry and there is much less guidance available for the practitioner. This webinar is intended to provide ESC Designers with factors to consider when preparing Winterization Plans, as well as case examples of methods that have held up under snow fall and subsequent melt.
Virtual Connection Survey
10 Questions
Claim Credit - Designing Effective ESC Plans
1.00 PDH credit | Certificate available
Claim Credit - Digitizing Erosion & Sediment Control Monitoring with Real-Time Remote In-Water Turbidity Measurements
1.00 PDH credit | Certificate available
Claim Credit - ESC Planning When you Live in a Deep Freeze
1.00 PDH credit | Certificate available