IECA Mountain States Virtual Connection: Water and Land Protection in the Rockies
Register

Non member - $50
Professional member - Free!
Professional Plus member - Free!
Professional Plus Org member - Free!
Student member - Free!
Young Professional member - Free!
Emeritus member - Free!
Discounted Professional member - Free!
Australia Member - Free!
Australia Non-Member - $50

Hosted by the IECA Mountain States Chapter and IECA Region One

Join us for the IECA Mountain States Virtual Connection: Water and Land Protection in the Rockies. The Mountain States Chapter is focused on the conservation and restoration of soil & water resources throughout the region. While unable to conduct an in-person conference, this recorded virtual connection has a line up of industry leaders presenting 8 one hour recorded webinars. These presentations speak to present challenges while recognizing lessons of the past. Industry professionals will leave this event with practical knowledge that can be applied to their job. Seven (8) Professional Development Hours are available. This event is free to members and low cost for nonmembers.
On-Demand Presentations:
Arid Revegetation Fundamentals via Soil Health & Biotic Soils with Dr. Michael Robeson, PE, Profile Products LLC; Fort Collins, CO
Successful rehabilitation, reclamation or closure of massive soil and vegetation disturbances in arid environments requires a comprehensive and holistic approach starting with a proper soil foundation. Those overseeing rehabilitation efforts must assimilate five fundamental considerations in order to obtain a successful outcome. Those five fundamentals are: soil testing and evaluation; vegetation selection; erosion control; proper installation; and long-term inspection and maintenance. Healthy soil is a key component of long term erosion control and sustainable vegetation. Healthy soil is the continued capacity of the soil to function as a vital living ecosystem that sustains plants, animals and microorganisms. Soil health can change as a result of use and management over time. In the context of a typical arid reclamation site, these changes often are detrimental to soil health. One of the biggest ongoing challenges facing the erosion control and revegetation industries is the lack of healthy soil as a starting point on a project, as nearly all arid project sites are stripped down to nutritionally deficient subsoil layers incapable of supporting vegetation. This presentation will provide full details on what constitutes healthy soil in addition to providing comprehensive information about BST's. Further and more importantly, this presentation will describe the 5 fundamentals as applied on a couple of project sites while trying to understand and determine if BST are actually impacting soil health in arid environments.

BMP Implementation in Arid Portions of the Rocky Mountains with Travis Fristad and Jamie Dayton, Braun Intertec Corporation; Minneapolis, MN
The arid western regions of the Rocky Mountains create a unique set of challenges for stormwater pollution prevention design practitioners, BMP installers, and erosion and sediment control supervisors. Often times best management practices that are installed in the field are not evaluated over several years for the long-term effectiveness and maintenance considerations. This presentation will discuss the unique erosion and sediment control challenges, lessons learned, and BMP solutions on a multi-year project in Wyoming.
Forensic Wetland Delineation and Characterization with Daniel DeJoode, Braun Intertec Corporation; Minneapolis, MN
What are the implications of poorly designed or implemented erosion control? Water management and sediment affects ecological integrity of down gradient wetlands. Unauthorized runoff in wetlands and streams is a water quality and dredge and fill violation. In addition to fines, the regulatory authority may also require restoration, which could include costs for assessment of sediment, forensic wetland delineation, removal of fill, and mitigation costs for wetland replacement. This presentation will discuss methods for forensic wetland delineation and characterization of the extent and location of unauthorized sedimentation.

Section 404 Permitting Overview with Nicholas A Franke, US Army Corps of Engineers
This training provides an overview of the Corps' Clean Water Act Section 404 permit program. Topics covered include the Nationwide Permit program, application procedures, news about changing aspects of the Corps' jurisdiction, and more. We also cover enforcement and violations of Section 404, as well as common compliance issues encountered by permittees, including sediment and erosion control requirements.

Navigating Compliance when Working in Waterways with Elisabeth Miller, Colorado Water Quality Control Division
Projects involving working in and around waterways can be complex for numerous reasons. Understanding the permit regulations associated with environmental compliance should not be one of them. This presentation discusses the role local, state, and federal permit requirements play in executing a successful waterway project in Colorado. Topics include overlapping permit areas, implementing clean water diversions and documentation requirements.

Successful Revegetation Strategies on the Carr Fire with William Agnew, CPESC, M.S., Agnew Environmental Consulting, LLC; Sandy UT
Western Shasta Resource Conservation District (WSRCD) applied erosion control best management practices (BMPs) to high severity burned areas following the Carr Fire in Shasta County, CA in 2018. BMP's included native and rice straw, hydraulic Bonded Fiber Matrix, native perennial and annual seed, slow release fertilizer and mycorrhizae inoculant. Areas were treated soon after the fire was extinguished with treatment efforts beginning the first week of December 2018. The primary goals of the Carr Fire Recovery project was to reduce sediment transport to stream systems associated with the Sacramento River and to protect waterways critical to the Sacramento River Fishery. Following BMP installation and over time, vegetation herbaceous canopy cover and sediment delivery information was collected in a series of monitoring plots/stations established by the WSRCD and Water Quality Control Board. Overall vegetation cover was highest on straw treated areas (91%), followed by hydraulic treatments (74%). Untreated control plots showed the least vegetation cover (33%). Considerable vegetation cover was established following seeding and soil enhancement efforts and significantly reduced the erosion rate on target areas. It was determined by sediment collection, monitoring and testing efforts that nearly 12 times more sediment was transported to downstream location on untreated (control) areas than areas treated with straw, seed, fertilizer and mycorrhizae. Similarly, the sediment collection data reveal a reduction in the rate of erosion over 4 times that of untreated slopes when hydraulically treated. The project was extremely successful in reducing sediment to downstream locations.

Temporary Diversion Methods for Working in Waterways in Colorado with Andrew Earles, Ph.D., PE, CPESC and Jennifer Keyes, CPESC, Wright Water Engineers; Denver, CO
Construction projects that involve working in waterways are challenging. Water management measures must be designed and implemented to divert water around the construction area to minimize environmental impacts to the stream while still accomplishing the work required for the projects, much of which may be below the ordinary high water line. For large projects on major rivers, common diversion methods include using coffer dams to isolate the work area from the river, and for large projects on smaller (but still significant) perennial streams, coffer dams and temporary diversion channels are effective approaches. For smaller, short duration projects on small streams, however, the efforts and costs of constructing coffer dams or temporary diversion channels may not be justified, and alternative methods are necessary. Many linear utility construction projects fall into this category with relatively small disturbances for stream crossings and short project durations ranging from several days to several weeks. In these cases, and particularly for intermittent or ephemeral streams, working during dry periods is one of the most important stormwater control measures; however, this is not always feasible, and it is still necessary to plan for the potential for storm-driven flows during construction. This presentation will provide an overview of the challenges related to temporary diversions for working in waterways. The presentation will discuss methods that are applicable for a range of projects from utility crossings that are completed within a few days to a few weeks to large, long-duration projects, where the entire stream must be diverted around the work area. Criteria from Volume 3 of the Mile High Flood District's Urban Storm Drainage Criteria Manual that the presenters helped to develop will be presented and discussed.

The Influence of Erosion on Mesa Verde Water Systems with Kenneth Wright, PE, Wright Water Engineers; Denver, CO
Reservoir construction by Ancestral Pueblo people at Mesa Verde from A.D. 750 to 1180 utilized embankments, natural features, and old-fashioned hydrology to create water storage impoundments. Ken Wright led an interdisciplinary team of engineers, geologists, sedimentation experts, archaeologists, and scientists in the evaluation of four reservoirs and one cistern at what is now Mesa Verde National Park. The team followed the evidence to learn about the knowledge, skills, and history of the early Native Americans. They were successful water harvesters and reservoir builders under difficult conditions because they were good engineers with innate technical knowledge. The sediment evidence left by the reservoir builders tells us about periods of flooding, ancient forest fires, the type and extent of forests, and the prevalence of maize pollen. The team also learned about sedimentation rates and characteristics.



Thank you Industry Sponsors
Daily Sponsors
Hosted by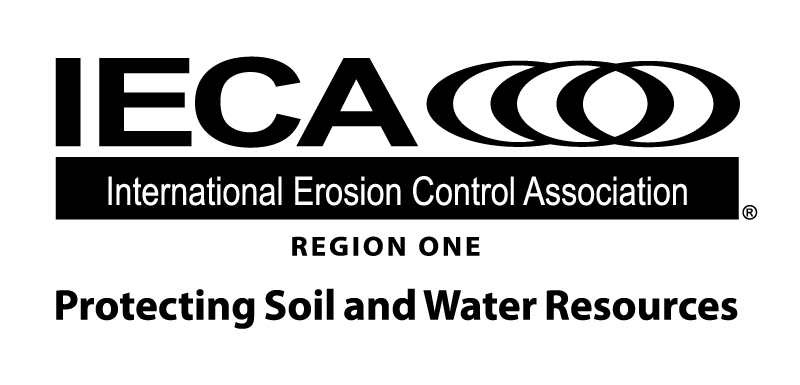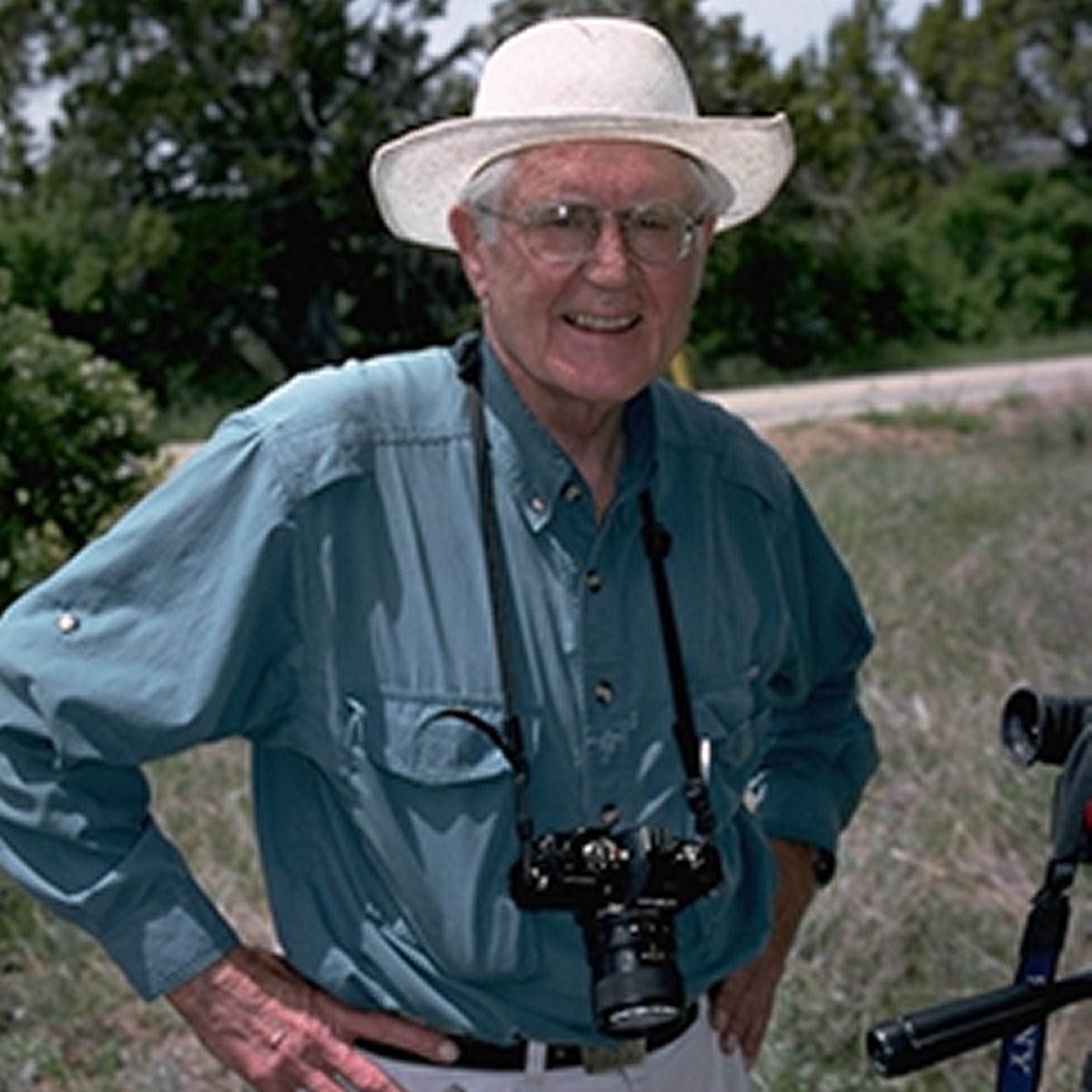 Kenneth R. Wright, P.E.
Founder
Kenneth Wright works at the consulting engineering firm, Wright Water Engineers, Inc. (WWE) of Denver, Colorado, which he founded in 1961. WWE specializes in public works and water resources, with three Colorado offices and a staff of 45.
Since 1994, Wright has done extensive research on ancient water works construction and water handling in the southwestern U.S. and at Machu Picchu, Tipon, Moray, and Ollantaytambo in Peru. This work has earned him six academic awards from Peru's leading universities, a decoration from Peru's President, and a joint honorary doctor of science degree from the University of Wisconsin.
$i++ ?>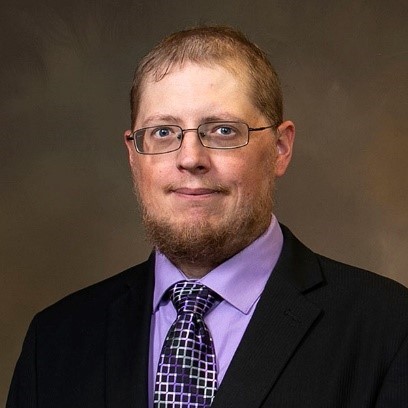 Nicholas A Franke
Wildlife Biologist
Regulatory project manager for northeastern Colorado. Primary duties include reviewing and processing applications for Department of the Army permits, advising applicants on permit requirements and strategies, and providing jurisdictional determinations when requested. Responsible for ensuring compliance with environmental regulations and other applicable laws, regulations, and policies.
$i++ ?>
Travis Fristed
Group Manager, Senior Scientist
Mr. Travis Fristed is a senior scientist with 15+ years of experience in environmental consulting on public and private projects thoughout the central US.
Travis is currently the natural resources group manager and a senior scientist for Braun Intertec Corporation in Minneapolis, Minnesota. His repsonsibilities at Braun Intertec include project scoping for environmental regulations and compliance, natural resource field studies, environmental review and permitting, and project management.
Travis graduated from Minnesota State University- Mankato with a degree in aquatic ecology. He is a registered Professional Wetland Scientist, Certified Wetland Delineator in Minnesota, and certified Construction Stormwater Pollution Prevention Plan Designer and Site Manager.
His professional affiliations include past treasurer and currentmember of the Minnesota Wetland Professionals Association and Director-At-Largefor the Minnesota Chapter of the National Association of Environmental Professionals.
Travis's technical strength lies in interpreting environmentalregulations and planning for projects, with specific expertise in wetland regulationand permitting, stormwater pollution prevention plans (SWPPP), best managementplan implementation, environmental review, site due-diligence, and uniqueenvironmental work specific to transportation and linear projects.
Travis enjoys all outdoor activities with an emphaisis on huntingand fishing. During his spare time you'll find Travis in a boat, hunting on a crispfall day, or exploring a new place with his son and daughter.
$i++ ?>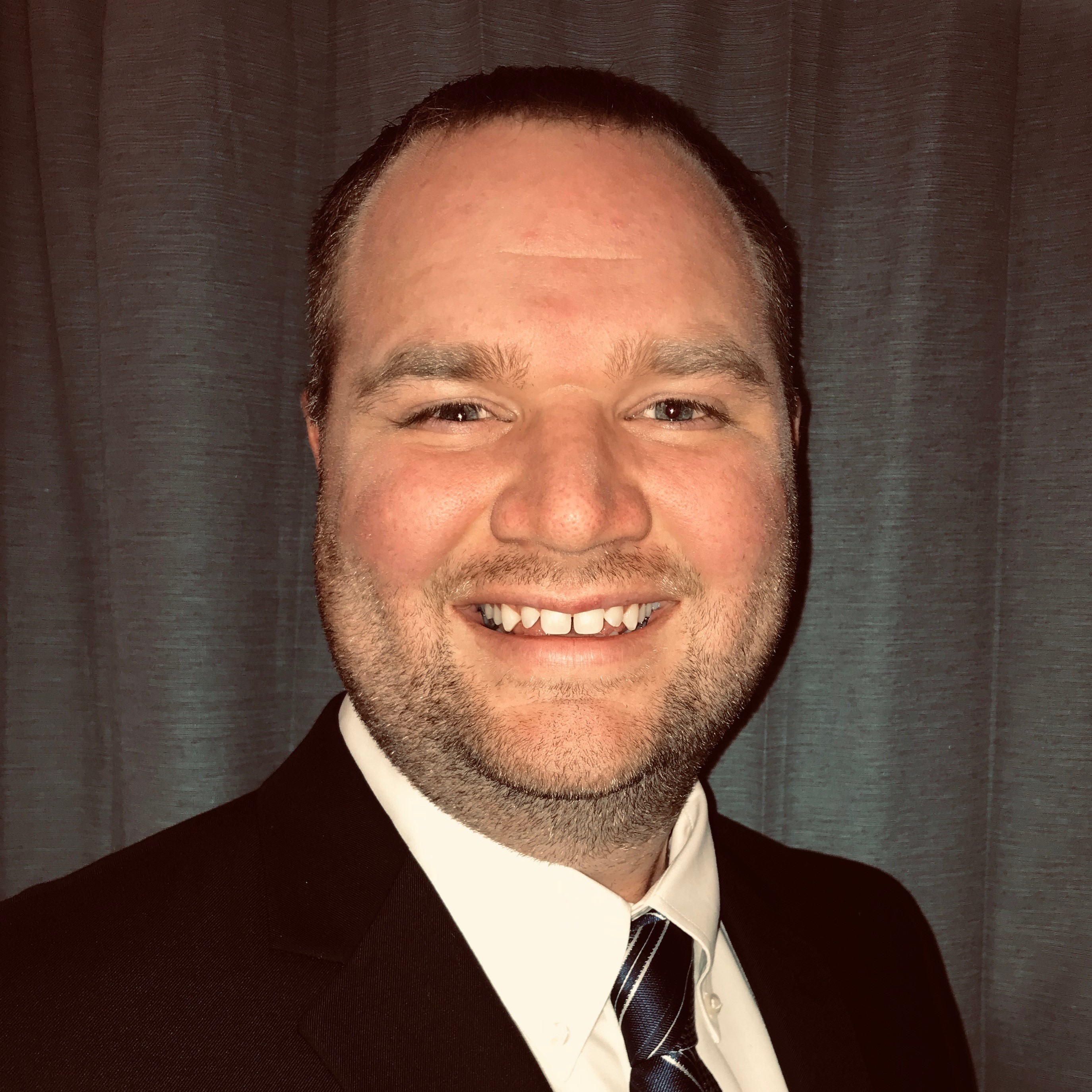 Jamie Dayton
Staff Scientist
Mr. Jamie Dayton is a staff scientist with 8 years of experience in environmental consulting on projects thoughout the central US, with an emphasis in Minnesota and the upper mid-west.
Jamie is currently a staff scientist for Braun Intertec Corporation in Minneapolis, Minnesota. His repsonsibilities at Braun Intertec include managing construction and permanent stormwater inspection projects, clients and staff, stormwater pollution prevention plan (SWPPP) design, project estimating and proposals, and field work related to the above as needed.
Jamie graduated from St. Cloud State University with a degree environmental studies. He is a registered certified SWPPP Designer and Site Manager, and is currently working on obtaining his CPESC certification.
Jamie's strengths lie in construction stormwater inspections, permanent stormwater BMP inspections, interpreting environmental regulation, SWPPP designs, reviews and audits for proper SWPPP implementation.
In his spare time, Jamie enjoys spending time outdoors with his twin boys, wife, and dog. Activites include, hiking, fishing, boating, hunting, and general time with extended family.
$i++ ?>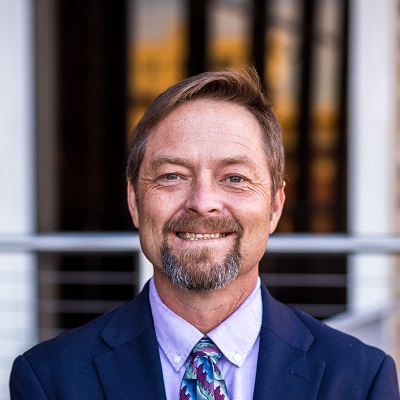 Dr. T. Andrew Earles, Ph.D., P.E., D.WRE
Vice President
Wright Water Engineers, Inc.
Dr. Andrew Earles is the Vice President of Water Resources with Wright Water Engineers, Inc. (WWE) in Denver, Colorado. Andrew has worked for WWE for 22 years since receiving his doctorate on projects related to stormwater management, hydrology, hydraulics, water quality, flooding, and related topics. While most of Andrew's projects are in the western U.S., he has performed work around the work related to stormwater management and flooding at World Heritage Sites in Peru, Cambodia, Thailand, China, and Iraq. Andrew earned his bachelor's degree in Civil Engineering from Stanford University and hold master's and doctoral degrees in Civil and Environmental Engineering from the University of Virginia.
$i++ ?>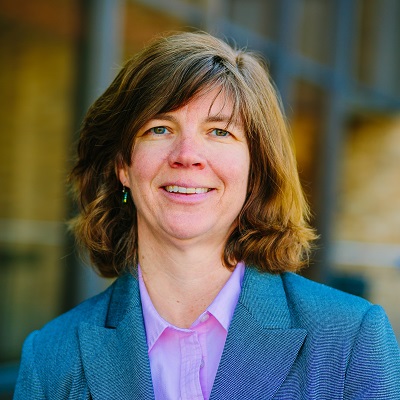 Jennifer Keyes, CPESC
Water Resource Specialist
Wright Water Engineers, Inc.
Jennifer Keyes has spent the last 20 years assisting commercial, municipal, industrial and developers with stormwater management associated their construction sites and MS4 permits and programs. With an M.S. in forest hydrology and a B.A. in biology with an emphasis in ecology, Jenn also specializes in regulatory permitting, training in stormwater compliance during construction, best management practices/control measures, construction dewatering, environmental site assessments, bioassessments and water quality issues. Jenn is a certified CDOT Transportation Erosion Control Supervisor (TECS) and Stormwater Management Plan (SWMP) Preparer, and a Certified Professional in Erosion and Sediment Control (CPESC). She is also an active member of the International Erosion Control Association (IECA) and has previously served on the Mountain States Chapter Board and on several IECA committees.
$i++ ?>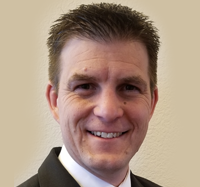 Dr. Michael Robeson, PE, CPESC, CPSWQ, CESSWI
Research & Development Manager
Dr. Michael D. Robeson, is the Research & Development Manager for Profile Products, LLC, of Buffalo Grove, Illinois, USA. He has 20 years of experience in hydraulics, erosion/sediment control and storm water management. He is currently overseeing the research and development of Profile's comprehensive line of erosion control, sediment control, turf reinforcement and stormwater treatment devices. Robeson holds a Bachelor's Degree in Civil Engineering from Colorado State University and a Master's and Doctoral Degree in Hydraulics from Colorado State University. He has been an active member of the International Erosion Control Association (IECA) since 1998. He is actively involved in ASTM International committees on Erosion and Sediment Control as well as Geosynthetics. Robeson has authored or co-authored more than 50 papers and technical reports.
$i++ ?>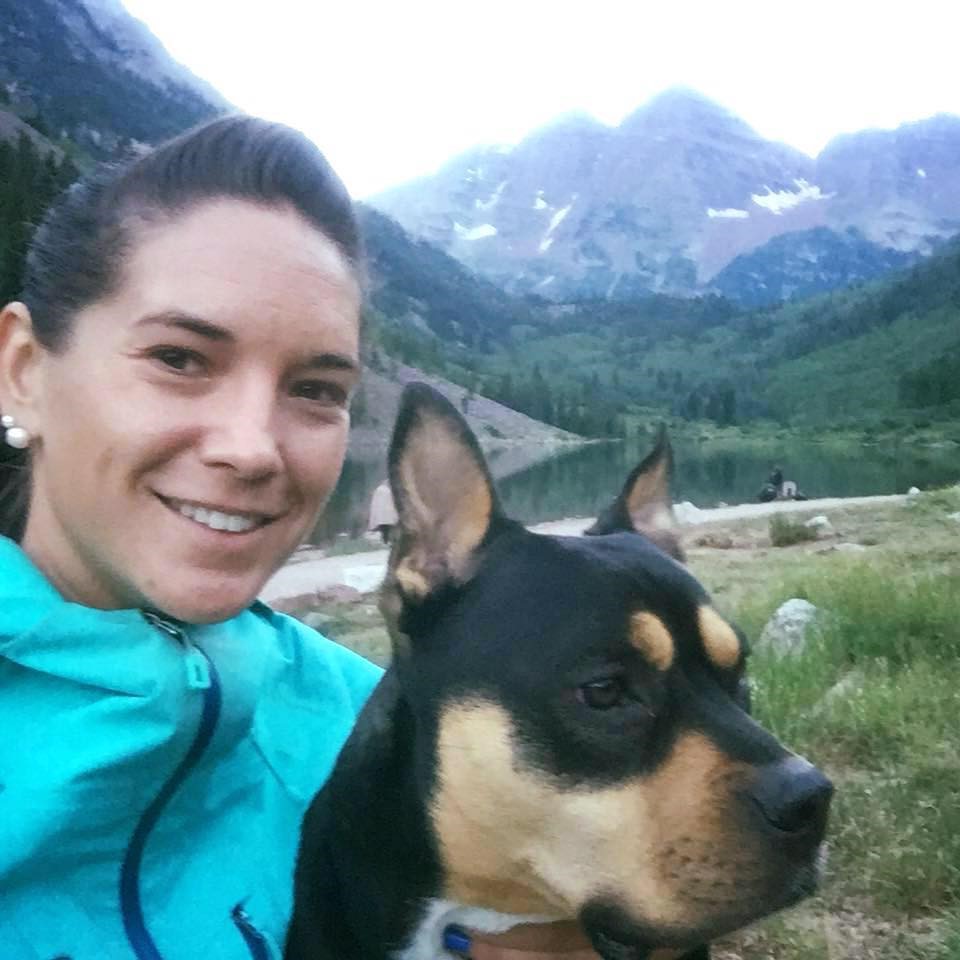 Elisabeth Miller
Environmental Protection Specialist
Elisabeth Miller is an Environmental Protection Specialist with the Colorado Water Quality Control Division. For nearly four years Elisabeth has worked with the division to provide oversight for water quality permits related to construction. This work includes conducting compliance inspections and providing compliance assistance to help industry professionals better understand and navigate permit requirements. Prior to joining the division, Elisabeth received her Master of Science degree in Civil Engineering specializing in Hydrology and Hydraulic Engineering from the University of Colorado – Denver and a Bachelor of Science degree in Civil Engineering from the University of Vermont. Originally from New Hampshire, Elisabeth has called Colorado home for over ten years and spends as much time as possible enjoying Colorado's outdoor recreations like snowboarding, horseback riding and hiking.
$i++ ?>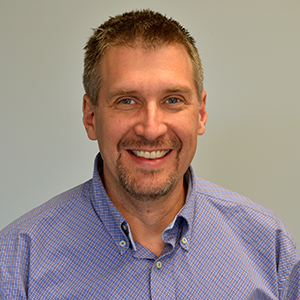 Daniel DeJoode, PhD
Senior Scientist
Daniel DeJoode is a Senior Scientist with Braun Intertec and has a PhD in Ecology and Evolutionary Biology from the University of Michigan. He is an ecologist with 25 years of natural science and environmental consulting experience. He has worked with private industry, government agencies and tribal communities to conduct field investigations including wetland delineation, wetland permitting and mitigation, endangered species surveys, and environmental construction monitoring. He is experienced in preparation of environmental review documents such as Environmental Assessments and Environmental Assessment Worksheets. He has completed environmental and permitting projects for a variety of industries including development, mining, oil and gas, and renewable energy.
$i++ ?>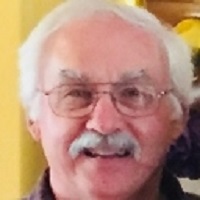 William Agnew, CPESC, M.S.
William Agnew is the owner of Agnew Environmental Consulting and innovative consulting firm catering to the needs of the seed and erosion control manufacturing industry. William has a BS in Wildlife Biology and MS in Range Management both from Colorado State University. William is a CPESC and is responsible for/contributed to over 25 publication.
$i++ ?>
IECA's Group Watch Feature is designed to save you money while still delivering our world class education. The cost is one connection at full price and then each additional connection within your organization is $15. You must be part of the same organization to purchase group watch. To purchase the group watch for your organization, please contact jack@ieca.org.

To receive credit for this class you must watch at least one presentation. You have the option to listen to as many presentations as you wish, however you will only receive education credit for the presentations you attended. The total number of Professional Development Hours for this event is seven and a half (7.5).
Key:

Complete

Next

Failed

Available

Locked
Mountain States Chapter of IECA - Welcome
Recorded 2020/10/14
Mountain States Virtual Connection Survey
10 Questions