LET'S TALK FLOC: A flocculant webinar from the company that brought flocculant (Floc) Logs and Polymer Enhanced BMPs to the industry
Includes a Live Web Event on 2023/04/27 at 2:00 PM (MDT)
Register

Non member - Free!
Professional member - Free!
Professional Plus member - Free!
Professional Plus Org member - Free!
Student member - Free!
Young Professional member - Free!
Emeritus member - Free!
Discounted Professional member - Free!
Australia Member - Free!
Australia Non-Member - Free!

LET'S TALK FLOC Part One/Part Two Series
A flocculant webinar from the company that brought
flocculant (Floc) Logs and Polymer Enhanced BMPs to the industry
FREE EVENT
Part One is Available On-Demand
Part Two: April 27, 2023 | 2:00PM Mountain Time
Presenter: Seva Iwinski, Vice President, Applied Polymer Systems
Flocculants are powerful tools that have been used for decades to control erosion, stabilize soil, and remove harmful contaminants from water. Flocculant treatments can meet very low discharge limits, allowing sites to stay in compliance, meet regulations and improve stormwater quality and clarity. Applied Polymer Systems introduced flocculants to the erosion and stormwater industries in the 1990s, drawing from decades of research and use in mining effluent treatment. Anionic polyacrylamide is the most widely accepted and commonly used flocculant due to being both safe for aquatic life, and highly effective.
Thanks to years of education and concerted effort by universities, companies, and organizations like the IECA, flocculant use has evolved from sparse use of what many deemed mysterious "fairy dust", to widespread adoption and a push towards standardized flocculant training, use and application. With many states recently adopting, preparing to adopt, or considering adopting anionic polyacrylamide into their toolboxes (i.e. pre-approved flocculant lists, QPLs/APLS, or erosion control and stormwater manuals) interest in flocculants and demand for training and information has reached levels never seen before in our industry. Despite expanded use and interest, confusion and questions still exist, and education is needed to ensure flocculants are used safely and effectively. Join Applied Polymer Systems, the company who brought flocculant technologies to this industry 25 years ago, as we cover how to effectively, safely, and efficiently use flocculants to enhance traditional best management practices to meet stormwater and erosion and sediment control goals and requirements.
LEARNING OBJECTIVES:
Understanding the basics of flocculant technologies and how to select safe and effective flocculants for treatment systems
Understand what anionic polyacrylamide is, how it works, and why it is the standard flocculant used for erosion and sediment control and stormwater treatment in the industry
Gain a basic knowledge and understanding of the steps needed to apply, maintain, and troubleshoot flocculants in field applications
Recognize how traditional BMPs may be enhanced using anionic PAM to improve sediment control and water treatment
Sponsored by:


Hosted by:

Seva Iwinski Bray
Vice President
Applied Polymer Systems
Seva Iwinski Bray is an environmental scientist, Vice President of Applied Polymer Systems, and a co-founder of IY Progen Systems. She has over 15 years of experience in erosion and sediment control and stormwater management utilizing flocculant treatments. She holds a BS in Bioenvironmental Science from Texas A&M University. Her most common industry roles include technical training to educate companies, agencies, engineers, and other industry professionals on flocculant treatments that are safe for use in the open environment as well as assisting in continual research and advancements for polymers in E&SC and water clarification.
$i++ ?>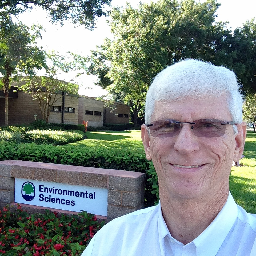 Eddie Snell
Technical Specialist
Eddie Snell works for Applied Polymer Systems, Inc. and has over 40 years of experience working in the watershed protection, erosion, sediment control, and stormwater industries. Prior to working for Applied Polymer Systems, Inc, Eddie worked for the Walt Disney World Company and the Reedy Creek Improvement District (local government) in the environmental management and watershed programs division. He holds a four-year degree in environmental science. His passion in life is the immediate and future protection of water resources.
$i++ ?>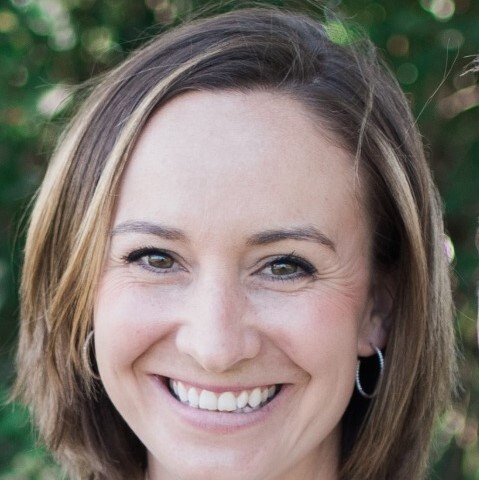 Kyla J. Iwinski-Wood, PhD
VP Research and Development
Applied Polymer Systems, Inc.
Kyla Iwinski-Wood is an environmental toxicologist with a passion for clean water and applying science to find real world solutions. She works for Applied Polymer Systems where her primary roles are researching new or improved polymer uses and technologies as well as assisting with technical training, support, and presentations. She worked as a consultant for APS beginning in 2007 until accepting a permanent position as head of Research and Development in 2016. She holds a PhD from Clemson University where her doctoral work focused on water resource management and ecotoxicology. She also has a master's degree in biology from Northern Michigan University where she investigated the feasibility of polyacrylamide for removing nuisance and toxic algae from freshwater.
$i++ ?>
Each webinar in this series is worth One (1) Professional Development Hour. A total of Two (2) Professional Development Hours are available in this series.
Key:

Complete

Next

Failed

Available

Locked
LET'S TALK FLOC: Part One
Recorded 2023/01/24 | 60 minutes
Recorded 2023/01/24 | 60 minutes
LET'S TALK FLOC: Part Two
2023/04/27 at 2:00 PM (MDT) | 60 minutes
2023/04/27 at 2:00 PM (MDT) | 60 minutes
LET'S TALK FLOC: Part One | Claim Credit
1.00 Professional Development hour credit | Certificate available
1.00 Professional Development hour credit | Certificate available
Let's Talk Floc: Part Two | Claim Credit
Live and Archive Viewing: 1.00 PDH credit and certificate available
Live and Archive Viewing: 1.00 PDH credit and certificate available