MAC-IECA Virtual Connection: Keeping the Mid-Atlantic Waters Clean
Register

Non member - $50
Professional member - Free!
Professional Plus member - Free!
Professional Plus Org member - Free!
Student member - Free!
Young Professional member - Free!
Emeritus member - Free!
Discounted Professional member - Free!
Australia Member - Free!
Australia Non-Member - $50
Hosted by the IECA Mid-Atlantic Chapter and IECA Region One

This event offers eleven (11) on-demand presentations at no cost to IECA members and low cost for nonmembers. This series will focus on issues around the Mid-Atlantic Region of the US. Each event is presented by a Mid-Atlantic industry leader as he/she takes a look at different strategies to keep waters clean throughout the region. Industry professionals will leave this event with practical knowledge that can be applied to their job.
On-Demand Presentations:
Contractor Corner - How I Achieve Consistent Stormwater Compliance Moderated with Don Elly
Dam or Filter – What's the Difference When it Comes to Sediment Control? with Craig Schultz
Erosion Control Products: Supporting the Environment from Beginning to End with Lisa Simms
Grant Opportunities for Watershed Restoration, Stormwater Management, and Community Engagement with the Chesapeake Bay Trust with Jeff Popp
Improving Specification of Subsurface LID Measures with Jason Bailey
Infiltration Break-Through: How Getting Soils to Cooperate Might Save Your Next Project with Corey Simonpietri
Native & Reclamation Seed Mixes for use in Mid-Atlantic Solar Farms with Joe Belmont
One Project, Several BMP with Nancy Schumm
Overcoming Our Common Revegetation Challenges with Lauren Alaniz
Research to Practice – Results from Monitoring Stormwater Control Measures that every Designer Needs to Know with Robert Traver
Watershed Stewards Academy in Maryland - Saving the Bay One Rain Garden at a Time with Eric Buehl
Course Level: All
Thank You Sponsors!
Platinum Event Sponsor

Gold Sponsor

Daily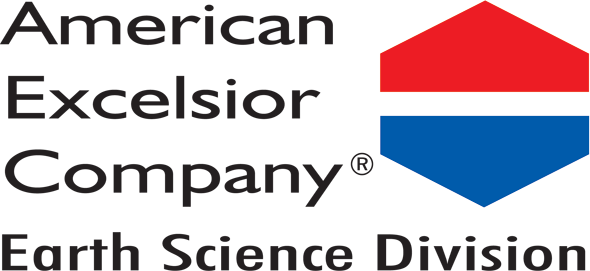 Hosted by: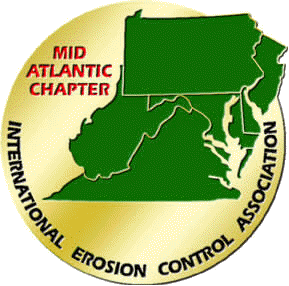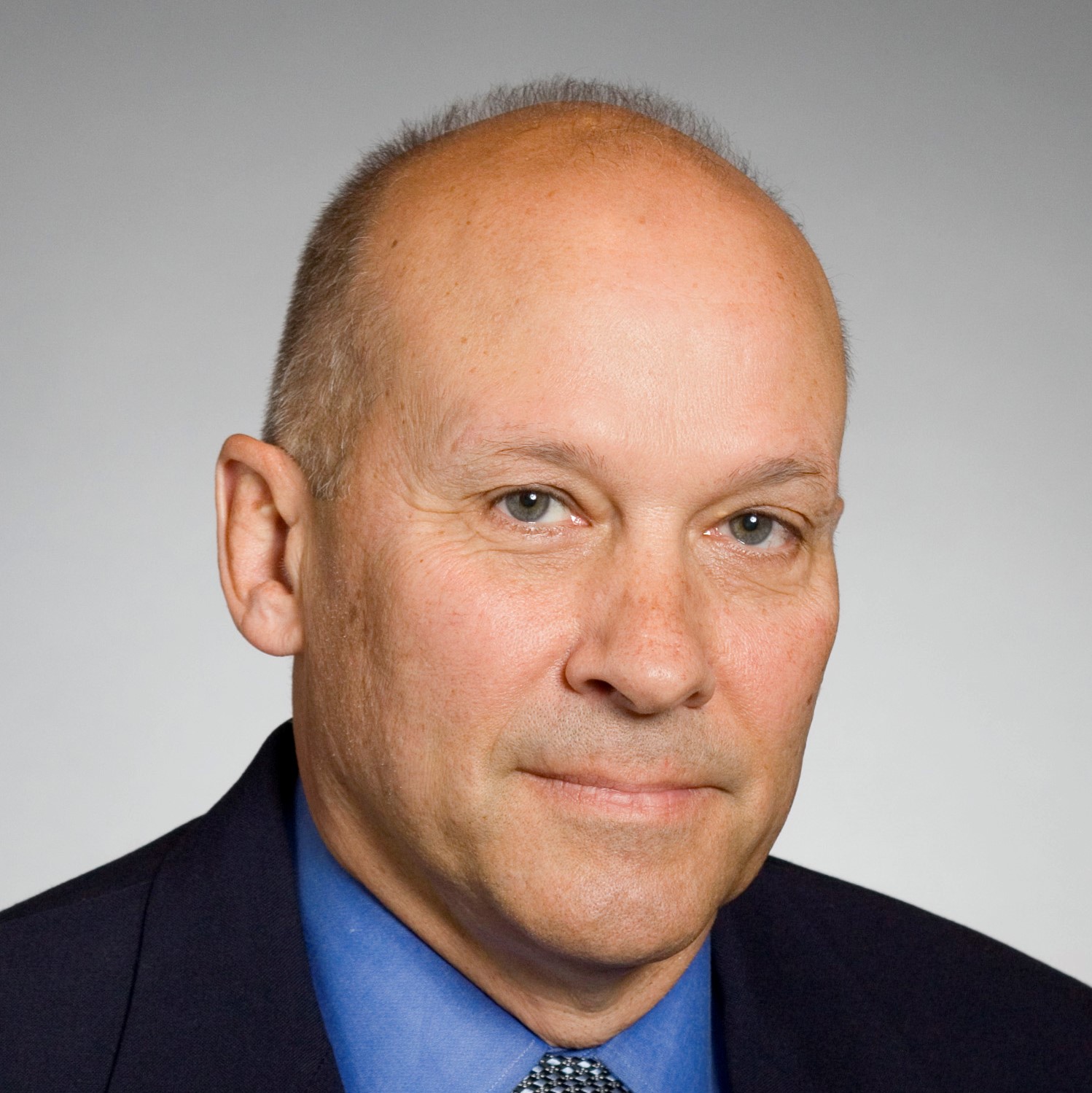 Don Elly, CPESC, CISEC
VP, Environmental
Allan Myers
Don's career includes over 30 years of Operations leadership, including P&L and overall Stormwater Compliance responsibility, in multiple Construction Industry sectors (Energy, Commercial, Residential, Heavy Highway). Most recently, he assumed the leadership role for Environmental Compliance at Allan Myers, the Mid-Atlantic region's largest Heavy Highway Contractor and Aggregate and Asphalt supplier. Don serves on the Boards of the Perkiomen Watershed Conservancy and ACE Mentor Greater Philadelphia, loves to fish, and resides with his wife of 36 years, near to his children and 6 grandchildren, in Southeast Pennsylvania.
$i++ ?>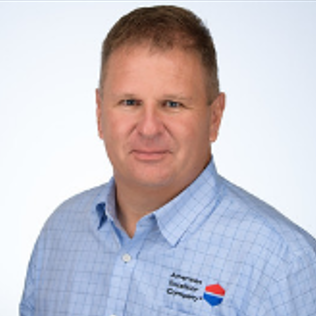 Craig Shultz
Business Development Manager
Mr. Craig Shultz is employed by American Excelsior Company - Earth Science Division - Arlington, TX, as the Business Development Manager. Mr. Shultz graduated from the University of Kansas. He has worked on numerous E&S control projects and has experience with rolled erosion controls blankets, Turf Reinforcement Mats, hydraulic mulches, Alternative Daily Landfill Cover and other erosion and sediment control products. He is an active member of ASTM where he serves as the Chairman of Task Group D18.25.08 (Sediment Control). Mr. Shultz participates in the Erosion Control Technology Council (ECTC). In addition, Mr. Shultz is an industry member on the National Transportation Product Evaluation Program (NTPEP) Technical Committee on Erosion Control Products and Sediment Retention Devices.
$i++ ?>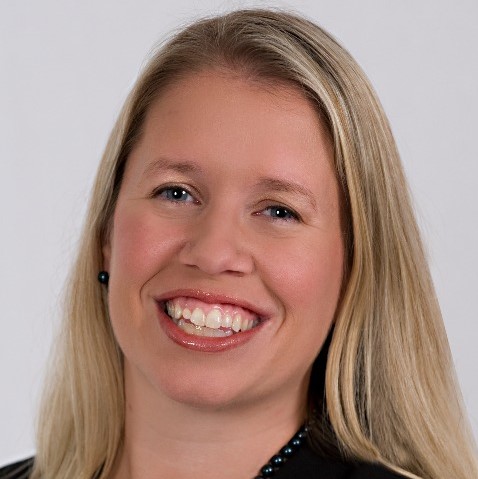 Lisa Simms, PE CPESC, PE CPESC
Technical Sales Manager
Lisa Simms has a bachelor's degree in civil engineering from Auburn University. She is a registered Professional Engineer in the State of Georgia and a Certified Professional in Erosion & Sediment Control. Lisa serves as the Technical Sales Manager for East Coast Erosion Control and is responsible for providing technical assistance and training to SWPPP designers, implementing the East Coast Erosion Control QC/QA program and ensuring that East Coast Erosion Control provides top of the line products. Her consulting experience includes 7 years of civil site design, 2 years of geotechnical & construction materials testing and has also spent 8 years in technical sales.
$i++ ?>

Jeffrey Popp
Senior Program Officer, Restoration
Jeffrey Popp joined the Chesapeake Bay Trust in March 2016 and leads the Green Streets Green Jobs Green Towns, Anne Arundel County Forestry and Forested Land Protection, and Montgomery County Stormwater grant programs. Before coming to the Trust, Jeff was the Land Restoration Manager and Manager of Conservation Projects with the Wildlife Habitat Council where he coordinated, designed, and managed on-the-ground corporate habitat restoration projects in rural, urban, and corporate settings. Jeff has also worked for the Maryland Department of Natural Resources and continues has continued his role as volunteer Co-Director for the Terrapin Institute since 2003, where he works to help protect terrapins and other species of turtle in Maryland. Jeff enjoys helping landowners navigate and overcome the challenges of creating successful restoration projects that benefit wildlife, water quality, and surrounding communities.
Jeff has over 15 years of experience in wildlife habitat design and restoration, conservation education, and environmental outreach and specializes in native plants of the Mid-Atlantic region, reptiles and amphibians, native pollinators, and habitat restoration. He has served on Governor appointed task forces relating to reptile, amphibian, pollinators, and fisheries conservation and remains active in natural resource and conservation issues on national and local levels.
$i++ ?>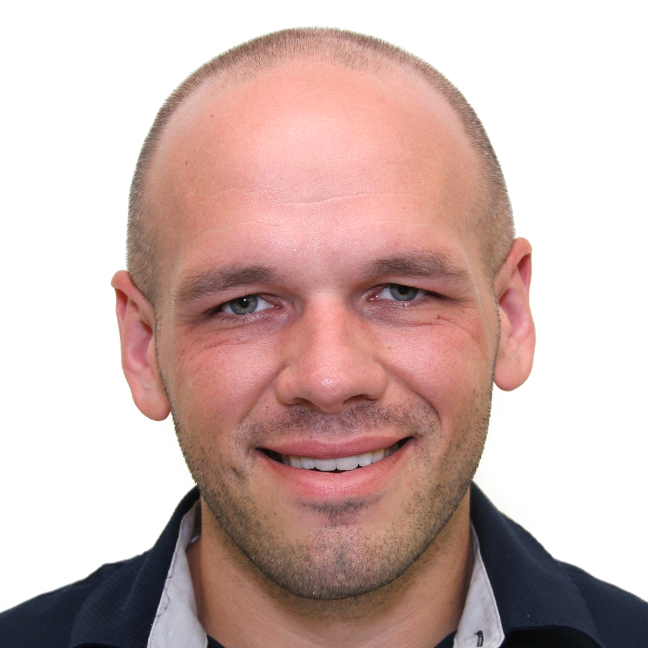 Jason Bailey, PE
Product Line Manager
Jason Bailey, previously with Brentwood Industries (StormTank), is the General Manager and Civil Engineer for All County and Associates, Inc. Jason has a degree in Structural Design and Construction Engineering Technology from Penn Sate and is a licensed engineer in Pennsylvania. During the past 8+ years, he lead the sales and engineering growth of Brentwood's StormTank Product Line. This included the development of multiple products, increased engineering support and product testing. Previous roles provided him a unique experience level and stormwater understanding, as he served as a Regulator and Civil Designer, before Brentwood.
$i++ ?>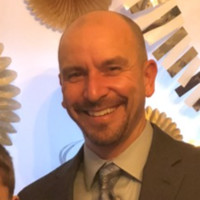 Corey Simonpietri
Director of Stormwater Management
Corey has been involved with stormwater for over 25 years at ACF Environmental. Currently he serves as ACF's Director of Stormwater Management, bringing to market emerging technologies that improve the management of stormwater. He has served on the board of Directors for the central Virginia Green Building chapter, the Technical Committee for the Rappahannock River Basin Commission, the STEPP Work Team, and has spoken at numerous conferences and instructional classes throughout the country.
$i++ ?>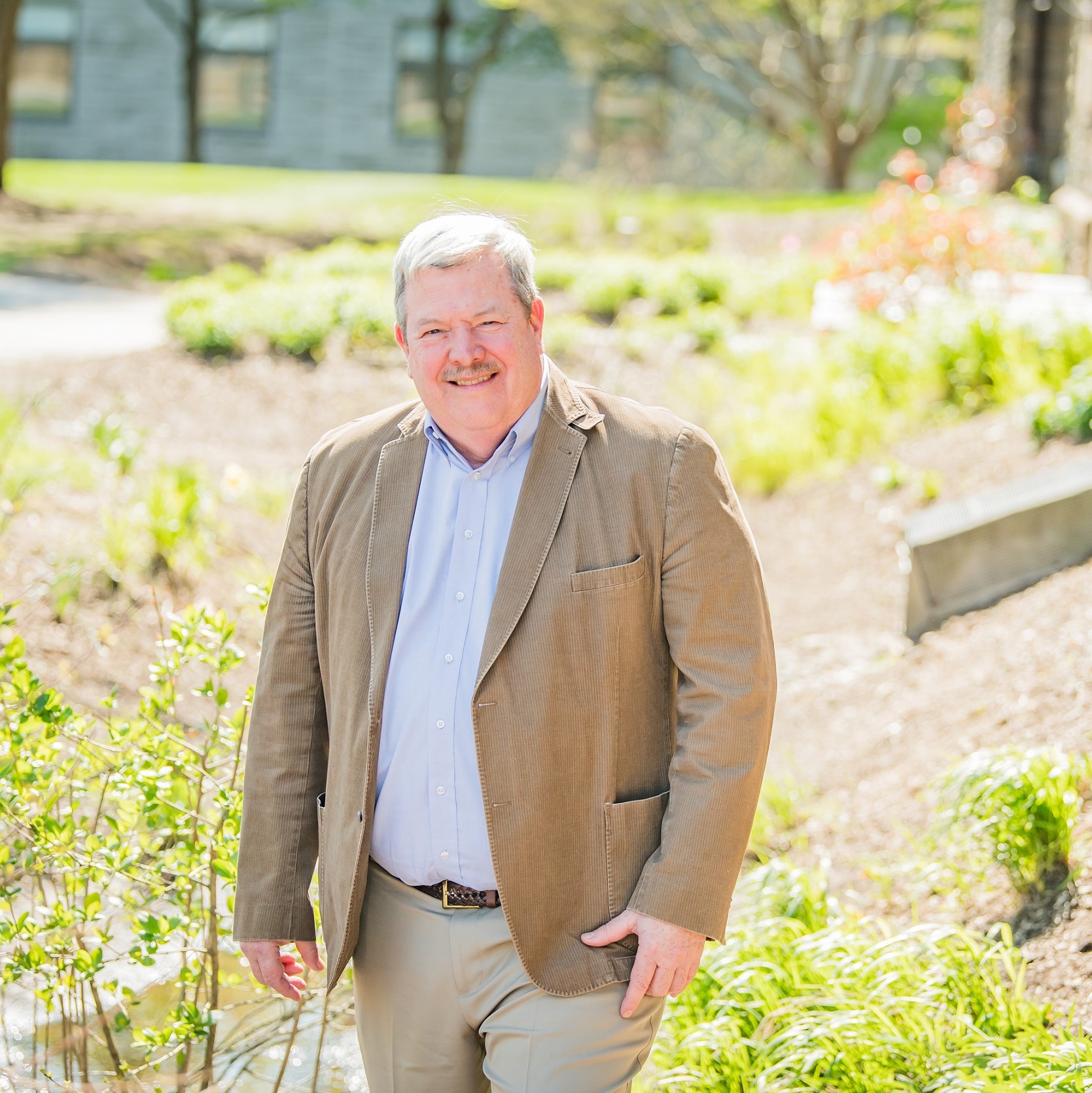 Robert Traver, Ph.D., PE, D.WRE, F. ASCE
Professor of Civil Engineering, Director of the Villanova Center for Resilient Water Systems
ROBERT TRAVER is a Professor in the Department of Civil and Environmental Engineering at Villanova University, and founding Director of the Villanova Center for Resilient Water Systems. His current research is to advance the performance of green stormwater infrastructure through understanding the engineering unit processes, and subscribes to the Teacher – Scholar model bringing his research to his students. Dr Traver initiated the Stormwater Control Measure Demonstration and Research Park on the Villanova Campus. Dr Traver served on ASCE's External Review Panel (ERP) of the Corps investigation of Hurricane Katrina, and was a member of the National Academies Committee entitled Reducing Stormwater Discharge Contributions to Water Pollution. Dr Traver received his BSCE degree from the Virginia Military Institute, his MCE from Villanova, and his Ph.D. from The Pennsylvania State University. He continues to serve the profession as an associate editor of the ASCE Journal of Sustainable Water in the Build Environment.
$i++ ?>

Joe Belmonte
Business Development Manager
Joe Belmonte is the Business Development Manager for Environmental Construction Solutions. He has been in the construction products industry for nearly two decades, with a focus on turfgrass and erosion control for the last eleven years. Joe is a Certified by Virginia DEQ as a Program Administrator for Erosion & Sediment Control and Stormwater. He holds a Certificate of Sustainability from Virginia Commonwealth University, and is a graduate of Hampden-Sydney College in Virginia. Joe has worked with engineers, municipalities and contractors on some of the Mid-Atlantic's most challenging vegetative areas including landfill closures, solar farms and mine reclamations.
$i++ ?>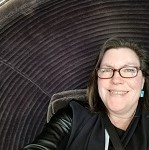 Nancy Schumm, CPESC, CPMSM, PWS
Department Manager, Water/Environmental
Nancy Schumm, PWS, CPESC, CPMSM is the award-winning author of 2 books on natural areas and plant history and 3 books on regional history. Nancy has been lecturing and presenting professional papers on environmental topics nationally and internationally since 1997. As a Department Manager in Baltimore for PRIME AE Group, Inc. Nancy manages the team that conducts forest and wetland delineations, and the wide array of permits for environmental issues in Maryland. In her spare time, Nancy can be found roaming around forests and sometimes hugging trees.
$i++ ?>
Lauren Alaniz
Director of Sales
Lauren Alaniz is the Director of Sales at ECBVerdyol, a manufacturer of erosion control and revegetation products. She has worked in the erosion control industry for fifteen years, with a focus over the last decade in achieving successful vegetation on project sites across the country.
She has a BA from the University of Texas at Austin in Cultural Anthropology... which means it makes perfect sense that she now works in the erosion control industry.
$i++ ?>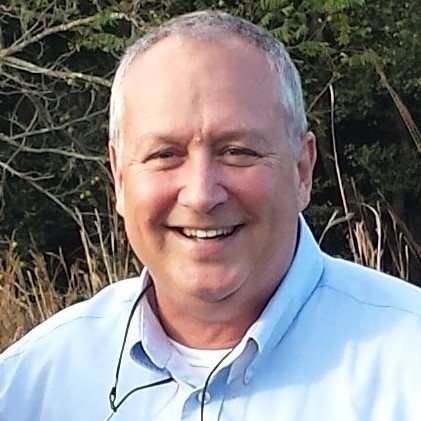 Eric Buehl
Regional Watershed Restoration Specilist
Eric Buehl has been with University of Maryland Sea Grant Extension since the fall of 2014 and is a Regional Watershed Restoration Specialist with the University of Maryland Sea Grant Extension Program. He serves five counties of Maryland's mid and upper Eastern Shore including Caroline, Talbot, Queen Anne's, Kent, and Cecil. As part of the Watershed Protection and Restoration Program, he provides technical assistance and outreach to all levels of government, non-profit organizations, and communities seeking solutions to a variety of water quality issues. Eric's background is in stormwater management, habitat and water quality restoration project design and implementation, and land surveying. Eric served as a founding member and was the first MAC Chapter president back in the 1990s. He resides in Talbot County, Maryland in the town of Queen Anne with his wife and two daughters.
$i++ ?>
To receive credit for this class you must watch at least one presentation. You have the option to listen to as many presentations as you wish, however you will only receive education credit for the presentations you attended. The total number of Professional Development Hours for this event is five (11).
IECA's Group Watch Feature is designed to save you money while still delivering our world class education. The cost is one connection at full price and then each additional connection within your organization is $15. You must be part of the same organization to purchase group watch. To purchase the group watch for your organization, please contact jack@ieca.org.

Key:

Complete

Next

Failed

Available

Locked
Mid-Atlantic Chapter of IECA - Welcome
Recorded 2020/09/13
Virtual Connection Survey
10 Questions