Water Management and Soil Protection in Mining
Includes a Live Event on 04/19/2021 at 3:00 PM (MDT)
Register

Non member - $50
Professional member - Free!
Professional Plus member - Free!
Professional Plus Org member - Free!
Student member - Free!
Young Professional member - Free!
Emeritus member - Free!
Discounted Professional member - Free!

Join the International Erosion Control Association (IECA) for the Water Management and Soil Protection in Mining where we will explore some of the environmental challenges of mining. This three-part series will examine how we can invest in environmental management in mining. The series will close with a panel discussion between industry leaders. This series will feature three webinars and a panel discussion.

Learn from industry leaders as they tackle mining, while working to provide clean water, healthy soil, and care for the environment. Attendees can expect to learn:
1) Different approaches to water management.
2) Examples of soil protection.
3) How to improve community relationships and investment in the environment during mining activity.
4) The concepts behind successful mine reclamation.
Webinar Series Agenda
Monday, April 19th | 3:00 - 4:00PM Mountain Time
Leave it Looking Better Than How You Found it!
Blaine Serrin, Kyle Fend and Sam Field - Stibnite Gold Project
How Midas Gold has conducted a decade of mineral exploration and scientific studies in the most environmentally friendly way possible while navigating an historically-mined site laden with legacy mining issues.
---
Tuesday, April 20th | 3:00 - 4:00PM Mountain Time
Pre-Mine Analysis and Soil Reconstruction Protocols to Optimize Reclamation Success
W. Lee Daniels - Thomas B. Hutcheson Professor of Environmental Soil Science, Virginia Tech
Stabilization and revegetation of mining sites is frequently limited by adverse mine soil chemical and physical properties. This seminar will cover essential pre-mining analyses, active mine operating procedures, and soil landform reconstruction protocols that are essential to ensure revegetation success and protect local water quality. Examples will include Appalachian coal mines returned to hayland/pasture and native forests, revegetation of highly acidic coal processing wastes, and return of Coastal Plain mineral sands (Ti and Zr) mines to productive row cropping systems.
---
Wednesday, April 21st | 3:00 - 4:30PM Mountain Time
Techniques for Interim Stabilization of Mine Spoils until Permanent Revegetation can be Achieved
Michael Frankcombe - National Technical Leader Land, Water and Rehabilitation
The design of mining waste landforms rarely considers erosional stability landforms in the interim period landform shaping top soiling and final revegetation. The lack of suitable erosion protection during this time can result in the loss of valuable topsoil, expensive rework and offsite pollution. This presentation discusses a range of temporary and permanent stabilization techniques used in Australia to mitigate this risk.
Wasteland to Wetland: The Urunga Antimony Processing Plant Remediation
Clayton Colmer - New South Wales' Soil Conservation Service
In the early 1970's, a mining company established a processing facility on the foreshore of a freshwater wetland near the coastal village of Urunga, NSW. The facility known and the Antimony Processing Plant, crushed and leached antimony and gold from stibnite ore sourced from Wild Cattle Creek 2 hours truck haul away. The tailings were deposited in the wetland with little scrutiny which was common during this period of mining history. Over the next 40 years, the tailings leached antimony, arsenic, mercury, lead and processing agents like cyanide and cresylic acid into the paperbark forested wetland resulting in a 4 ha impacted area of dead trees and contaminated sediments. Leached contaminants and sediments also made their way through the wetland into the Urunga Lagoon estuary and Kalang River, a popular spot for fishing and swimming for tourists and children. The NSW government eventually applied a remediation order to the site and the $10M clean-up process began in 2015, taking 2 years to complete. The project was highly challenging and extremely constrained environmentally, and hence required much innovation and technology to achieve the successful long term containment of 36,400 tonnes of contaminated material without adverse impact to the environment and the community. The site has been returned to the public as a parkland with an iconic elevated boardwalk spanning the wetland and the reestablishment of several endangered ecological communities. It won the construction industries prestigious 'Earth Award' in 2017 at the state level.
A Blueprint of Rehabilitating Success
Rob Loch, BAgrSc, BA, PhD, CPSS - Principal Consultant, Landloch Pty Ltd
Rob Loch has been involved in mine rehabilitation assessment and design both across Australia and internationally since the late 1980's. His presentation will focus on the key principles for design of successful rehabilitation across a wide range of material properties and environments, and will provide several case studies of the successful application of a soundly-based scientific approach to achieve practical and sustainable outcomes. A key message is that even when the same planning process is followed, the designs applied will (and should) vary widely.
---
Thursday, April 22nd | 3:00 - 4:00PM Mountain Time
Water Management and Soil Protection in Mining - Panel Discussion
Moderator: Nicky Aruajo, IECA Board of Director - President
Credit Information
One (4.5) Professional Development Hour
Cost
Members | Free; Nonmembers | $50
Hosted by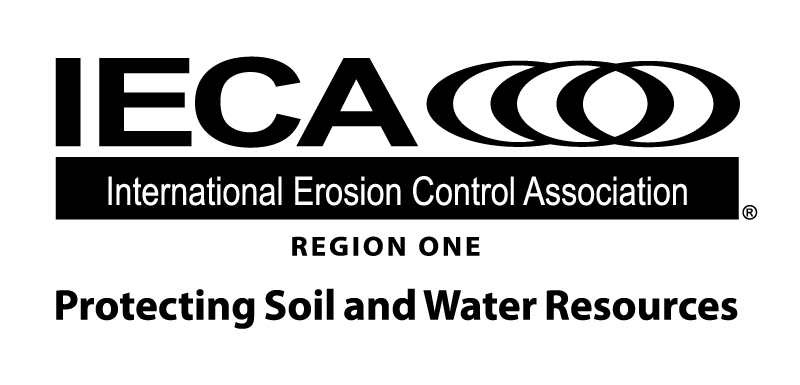 Registration Information:
Register via credit card online by selecting register above and you will be instantly registered for the event. If you need a PO or to pay via check, please email IECA education at education@ieca.org to complete your registration process.
Sponsorship Opportunities are Available
This series is worth 4.5 Professional Development Hours. You will earn professional development for each presentation you complete.
Key:

Complete

Next

Failed

Available

Locked
Virtual Connection Survey
10 Questions