IECA Northeast Virtual Connection: Building a Stronger Site Management Toolbox

The Northeast Chapter strives to bring together stakeholders interested in protecting the waters and wetlands in New York and the New England states. While our in-person 2020 event needed to be cancelled, we are pleased to offer an excellent on-line event that features well known regional experts on topics that span the interests of our chapter members. The theme of our three-day event conference is to build a better site management toolbox. The conference begins with a panel discussion on the future vision for our chapter, and the sessions include 8 technical education sessions and one discussion on the current state or the Northeast Chapter of IECA. We also hope you will join in for our Annual Meeting on Thursday so you can learn how to become involved in the Chapter.

Important Credit Notice
As indicated below, select live presentations are eligible for Professional Development Hours (PDHs) through the Registered Continuing Education Program (RCEP). Find your State Licensing Board information here on PDHs accepted by your state. All other education sessions are eligible for IECA Professional Development Hours and not part of the RCEP program. For questions on continuing education, please contact Joanna Fetherolf - Director of Education and Events at joanna@ieca.org.
On-Demand Sessions"
Discussion: A Vision for the Future: The Northeast Chapter of the International Erosion Control Association, Moderated by Eric Steinhauser, Sanborn Head; Concord, NH The 2020 pandemic has forced businesses to adopt to changes in managing business communications and in-person meetings. These changes directly impact the mission of professional societies and industry groups like the IECA, making it harder for individual chapters to communicate with and offer valued content to its members and recruit future members. Join in to hear current and past officers of the Northeast Chapter discuss their vision for how the chapter is addressing these issues and striving to be more proactive and relevant to its members and the erosion control industry as a whole.

1 IECA Professional Development Hour
Bee-MPs: Construction BMPs and Post-Construction Ecological Restoration for Solar Developments with Mickey Marcus, CPSWQ, CPESC & Ryan Joyce, CPESC, CESSWI; SWCA Environmental Consultants; Amherst, MA
This webinar is eligible for 1 Professional Development Hours (PDHs) through the Registered Continuing Education Program (RCEP). Large commercial solar projects are becoming an increasingly popular form of developing new renewable energy worldwide. These developments are often construed as "low impact" or permitted as "limited disturbance". More often than not solar sites lack the proper planning or necessary Best Management Practices to prevent stormwater pollution issues. Furthermore, very little restoration planning is considered following construction. This two part session will look at construction BMPs, specifically the management of stormwater controls, and explore post construction ecological restoration focusing on the use of native plants and pollinator mixes on sites in New England.
How to Design Stormwater Management for Ground Mounted Solar Arrays with Steve Trinkaus, PE, Trinkaus Engineering, LLC; Southbury, CT
This webinar is eligible for 1 Professional Development Hours (PDHs) through the Registered Continuing Education Program (RCEP).
Large ground mounted solar arrays in New England have been responsible for adverse environmental impacts as result of stormwater from these sites. The issues involve mistakes during the design phase by professional engineers and well as during the construction phase by the contractors. The result of these errors has been significant erosion of the disturbed soil areas during the construction period which has resulted in sediment reaching downgradient wetlands and watercourses. After development, significant runoff volumes continue to cause adverse impacts on receiving streams as the streams are forced to flow at their nominal depth for extended periods of time. This condition has caused the morphology of the stream to change by under-cutting the banks and ultimately causing the top of the bank to collapse into the stream. All the eroded material is then deposited further downstream, thus clogging the gravel substrate of the streams. This presentation will include a review of stormwater design standards for several states with an evaluation of whether the standards work in the field. The presentation will discuss specific erosion and stormwater management issues which are applicable to ground mounted solar arrays.
Erosion and Sediment Control Matters in Green Infrastructure Too! with Robert Woodman, PE, CPESC, ACF Environmental; Gorham, ME
This webinar is eligible for 1 Professional Development Hours (PDHs) through the Registered Continuing Education Program (RCEP). We spend hours developing erosion control plans - silt fence, wattles, ECBs, TRMs, RipRap aprons etc - thinking through construction phasing, protecting and stabilizing slopes and outfalls, but do we give the same time and consideration both construction phase and post construction protection of surface green infrastructure BMPs? Surface green infrastructure is subjected to erosive velocities and heavy deposits of sediment - but are we planning for this and how are we protecting surface GI during construction and after construction. This presentation seeks to share some common challenges in construction and also post construction with surface GI and will offer some guidance to listeners on some techniques and processes and collaboration needed to plan and design in a way that addresses these threats.
Case Studies and Lessons Learned Using Three Dimensional Stabilization with Mike Everhart, E. J. Prescott, Inc.; Gardiner, ME
This webinar is eligible for 1 Professional Development Hours (PDHs) through the Registered Continuing Education Program (RCEP). This presentation will cover three case studies, we will review the specific site challenges that were encountered, how we utilized three dimensional stabilization solutions that were specified, and the final results. All three of these case studies will show how three dimensional or cellular confinement was used in different ways for different functions. The presentation will also examine adjustments made and lessons learned during the long construction process. As the presenter was directly involved in the project from design to completion, attendees can expect be presented with a first-person view of three challenging sites throughout New England.
Sediment Control on Construction Sites with John St. John, CWS, CPESC; Concord, NH
This webinar is eligible for 1 Professional Development Hours (PDHs) through the Registered Continuing Education Program (RCEP).
This presentation will focus on effective sediment control Best Management Practices (BMPs) that the presenter has observed while working on the reconstruction of I-93, in southern New Hampshire. The focus of this presentation will be on: effective sediment control strategies, choosing the best BMPs, and the how and why they work, on construction sites. The presenter will also explain the step-by-step process and formulas he uses to design flocculant treatment systems, based on sound science and engineering principles.
Innovations in Drainage Technology with Pete Hanrahan, CPESC, Hanrahan Environmental, LLC; Topsham, ME
This webinar is eligible for 1 Professional Development Hours (PDHs) through the Registered Continuing Education Program (RCEP). As a wise veteran contractor once said, "There are only three things I think about when I look at a potential jobsite, and they are drainage, drainage, and drainage!" This is a topic that was very straightforward in the past. When drainage impacts created problems, we simply disposed of this excess water as rapidly as possible. Innovative approaches to drainage have remolded our response to such issues. Available options today include infiltration, treatment and nutrient removal, trash separation, passive irrigation and much more. Drainage technology innovations have resulted in a very broad and deep combination of products and practices designed to match site requirements with sustainable practices and positive results.
Dam or Filter - What's the Difference? with Craig Schultz, American Excelsior Company Rice Lake WI - 0.5 IECA Professional Development Hours
Digitize your Stormwater Management Program with Aimee Grove, CloudCompli, Inc.; Aliso Viejo, CA - 0.5 IECA Professional Development Hours
Northeast IECA Annual Meeting
Join the IECA Northeast Chapter Annual Meeting to hear an update from the chapter leadership and learn ways to get involved in your local chapter.
Thank You Sponsors!
Platinum Sponsor
Daily Sponsor
Hosted by
Registration Information:
Register via credit card online by selecting register above and you will be instantly registered for the event. If you need a PO or to pay via check, please email IECA education at education@ieca.org to complete your registration process.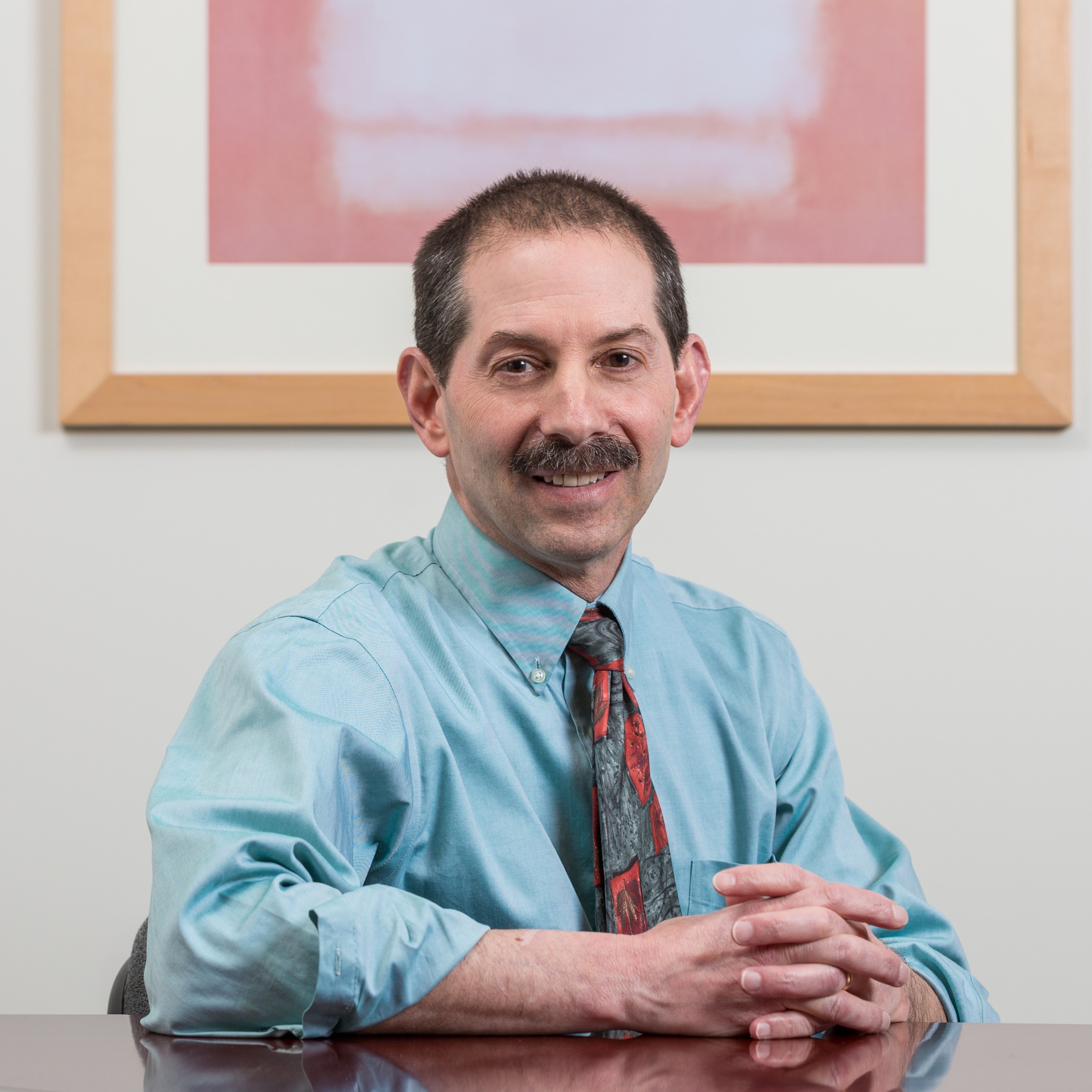 Eric Steinhauser, P.E.
Senior Vice President
Eric is a Senior Vice President with Sanborn Head in Concord, New Hampshire. Since earning his Bachelor's and Master's degrees in Civil Engineering from Syracuse University, he has been involved with the design, permitting, and construction of civil, solid waste, environmental remediation, and geotechnical projects throughout New York, New England, and the mid-Atlantic states. Eric has published and presented papers, both nationally and internationally, on a variety of engineering topics including innovative uses of geosynthetics, , solid waste facility design and operations, stormwater management, and erosion and sediment control.
Eric is a licensed Professional Engineer in 15 states, holds professional certifications in erosion and sediment control and stormwater quality. In 2019 he was appointed to the New Hampshire Waste Management Council. He is the 2020 President of the Northeast Chapter of the International Erosion and Sediment Control Association, and serves as the New Hampshire representative. Eric is also a member of ASTM Committee D35 on Geosynthetics, and is a member of the New Hampshire chapters of ASCE and NSPE, and a member of the New York and Northern New England Chapters of SWANA.
$i++ ?>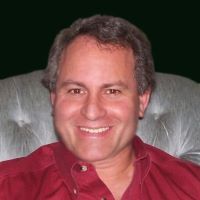 Steve Trinkaus, PE, CPESC, CPSWQ
Mr. Trinkaus is an internationally recognized expert in the field of Low Impact Development having presented at many ASCE/EWRI international conferences and many other regional conferences and workshops on LID and water quality issues. He was an invited speaker by the Water Resources Agency in Taichung, Taiwan to present a day and half workshop on LID in December of 2011. He also presented two papers at the 2012 ASABE Watershed Technology Conference in Bari, Italy in May 2012. Mr. Trinkaus has written LID Design Manuals for the Towns of Tolland, Plainville, Harwinton and East Granby, Connecticut. He has designed many types of LID treatment systems for a variety of residential and commercial applications. He is chair and primary author of the EWRI LID Guidance Document Task Committee writing a National Guidance document on adopting LID standards and chair of the EWRI Filter Strip/Bioswales Task Committee. Mr. Trinkaus is a licensed professional engineer in Connecticut and also holds the CPESC and CPSWQ certifications from Envirocert International. He received a Bachelor of Science in Forest Management in 1980 from the University of New Hampshire. He has over 30 years experience in the land development field and over 11 years experience designing Low Impact Development treatment systems.
$i++ ?>
Robert J Woodman, PE, NGICP, CPESC
National Urban Green Infrastructure
Ferguson Waterworks
Rob graduated in Civil Engineering in Australia. He spent the first 10 years as design and project engineer for a private engineering consulting firm, gaining experience and expanding his knowledge of the industry on a wide variety of civil and stormwater engineering design projects for private and public sector clients throughout New England. In 2014 Rob took an opportunity to leverage his expertise in innovative stormwater and green infrastructure treatment systems and transitioned from consulting to the product, solution and innovation side of the industry. Rob now serves Ferguson Enterprises as the National Manager of Urban Green Infrastructure and supports engineers, landscape architects and designers on site development and green infrastructure systems overcoming design and permitting challenges with a suite of innovative solutions. He is a Registered Professional Engineer in Maine and Pennsylvania, NGICP certified, a Certified Professional in Erosion and Sedimentation Control, Maine DEP Certified Stormwater Inspector, an ASCE member, and entrepreneur. Rob lives in Gorham, Maine with his wife and four kids.
$i++ ?>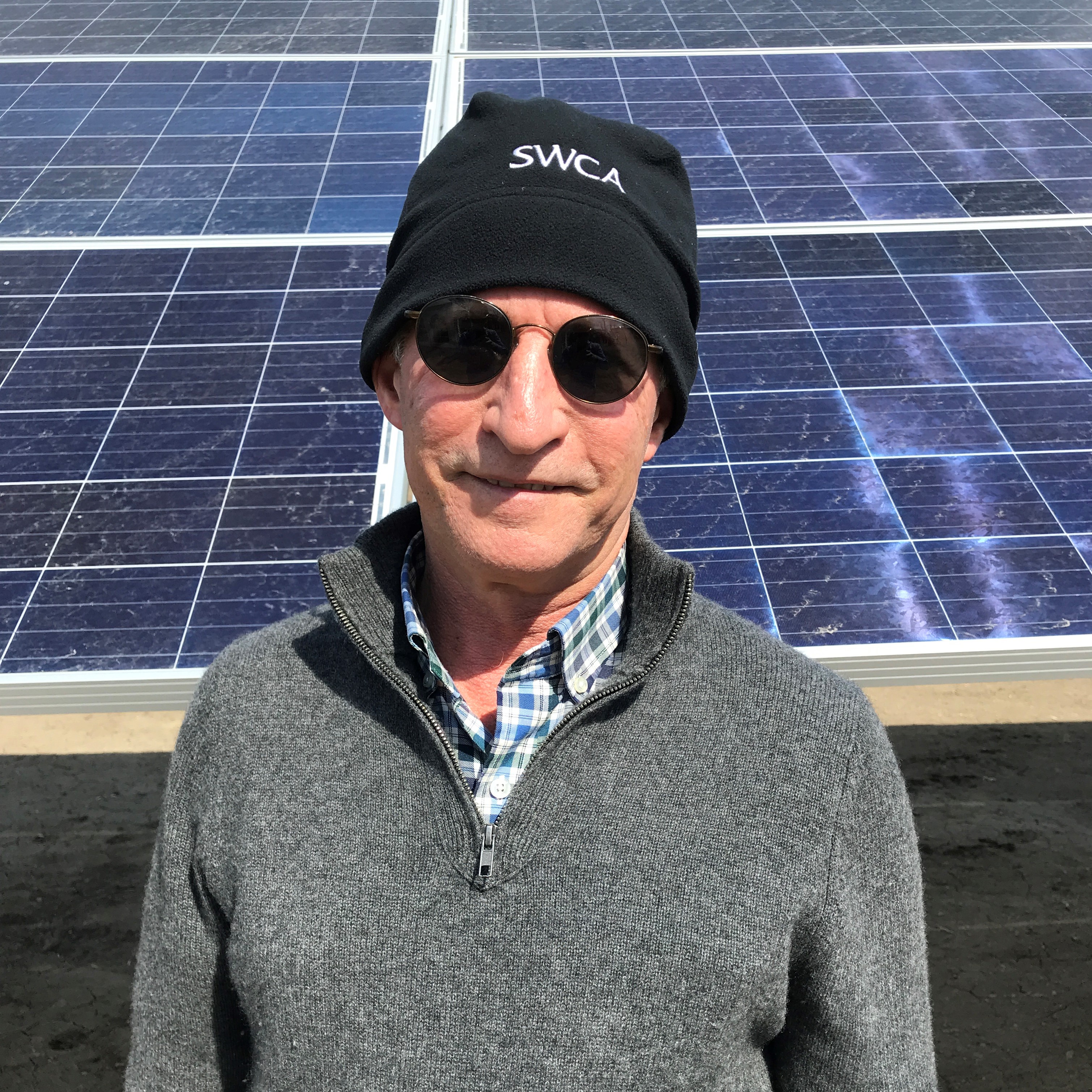 Mickey Marcus, CPSWQ, CPESC
Director
Mickey is the past chair of the IECA Northeast Chapter, and previously served on the Executive Board of Envirocert International Storm Water Council. Mickey was also President of the SWS Northeast Chapter, Chair of the Soil and Water Conservation Society New England Chapter, Chair of the New England Chapter of the Society of Ecological Restoration, and Board member of the Massachusetts Association of Conservation Commissions. Mickey is currently a Director at SWCA Environmental Consultants in Amherst, MA. He is a Professional Wetland Scientist, a Certified Professional in Storm Water Quality, and a Certified Profession in Erosion & Sediment Control.
$i++ ?>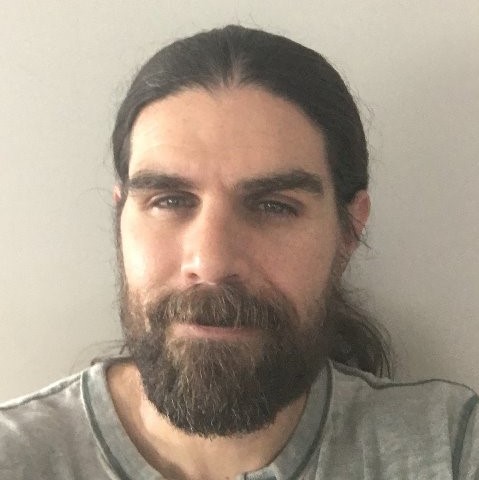 Ryan Joyce, CPESC, CESSWI
Ecological Restoration Division
Ryan Joyce is a Certified Professional in Erosion and Sediment Control (CPESC) and a Certified Erosion, Sediment and Storm Water Inspector (CESSWI) for SWCA Environmental Consultants. He has over 15 years of professional experience on projects throughout New England & New York. His primary responsibilities include developing Stormwater Pollution Prevention Plans (SWPPP) for state agencies, contractors and private developers. Additional responsibilities include construction oversight, erosion, and sediment control inspections. Project work experience includes various levels of ecological restoration, local, state & EPA enforcements cases, solar power developments and ROW transmission sites. He provides training to contractors and developers on compliance and BMP's. He has presented at several conferences on stormwater quality monitoring work including the 2017 & 2018 IECA national conference. He is on the IECA-North East Chapter Board of Directors as the Massachusetts Representative. He holds a BA in History & Archaeology and is a Certified Pesticide Applicator in MA, VT, RI, NY, PA, CT and NJ.
$i++ ?>
Mike Everhart
Eastern Erosion Control & Geo-Product Specialist
Mike Everhart has worked for EJ Prescott, Inc. since 2009. Mike's current title is Eastern Erosion Control & Geo-Product Specialist. Since joining EJ Prescott, Mike has spoken at National and Regional conferences as well as numerous Erosion Control workshops and seminars. Also, he has been published in Stormwater Solutions Magazine. Mike is a current member of the NHTOA, NHANRS, and the AGC Environmental Committee of New Hampshire. Mike holds a diploma in Architectural and Civil Technologies, and has over 15 years of experience in grading, drainage, and erosion control design and consulting.
$i++ ?>
John St. John, CWS, CPESC
Senior Environmental Scientist
Certified Wetland Scientist (CWS) and Certified Professional in Erosion and Sediment Control (CPESC), with 25 years in environmental assessment, and stewardship.
$i++ ?>
Peter M. Hanrahan, CPESC
Principal
Peter Hanrahan is a Certified Professional in Erosion and Sediment Control, and has more than 42 years of industry experience. In addition to presentations in Taiwan and the Dominican Republic, Peter has also presented at the national level for many organizations, including the International Erosion Control Association, Land Improvement Contractors of America, the Geotechnical Fabrics Institute, the National Working Waterfront Network, and the American Water Works Association.
Mr. Hanrahan has developed and delivered training events throughout his career. From 2008 to the present, he has organized coastal erosion control training events up and down the New England Coast, with multiple events in Maine, New Hampshire, Massachusetts, Rhode Island and Connecticut. Event co-sponsors for these events have included the Maine Department of Environmental Protection, Maine Sea Grant, the Rhode Island Coastal Management Council, the University of Rhode Island Coastal Resources Center, Connecticut College and Connecticut Sea Grant.
$i++ ?>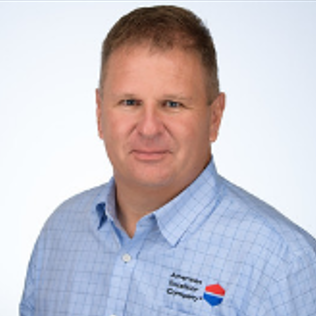 Craig Shultz
Business Development Manager
Mr. Craig Shultz is employed by American Excelsior Company - Earth Science Division - Arlington, TX, as the Business Development Manager. Mr. Shultz graduated from the University of Kansas. He has worked on numerous E&S control projects and has experience with rolled erosion controls blankets, Turf Reinforcement Mats, hydraulic mulches, Alternative Daily Landfill Cover and other erosion and sediment control products. He is an active member of ASTM where he serves as the Chairman of Task Group D18.25.08 (Sediment Control). Mr. Shultz participates in the Erosion Control Technology Council (ECTC). In addition, Mr. Shultz is an industry member on the National Transportation Product Evaluation Program (NTPEP) Technical Committee on Erosion Control Products and Sediment Retention Devices.
$i++ ?>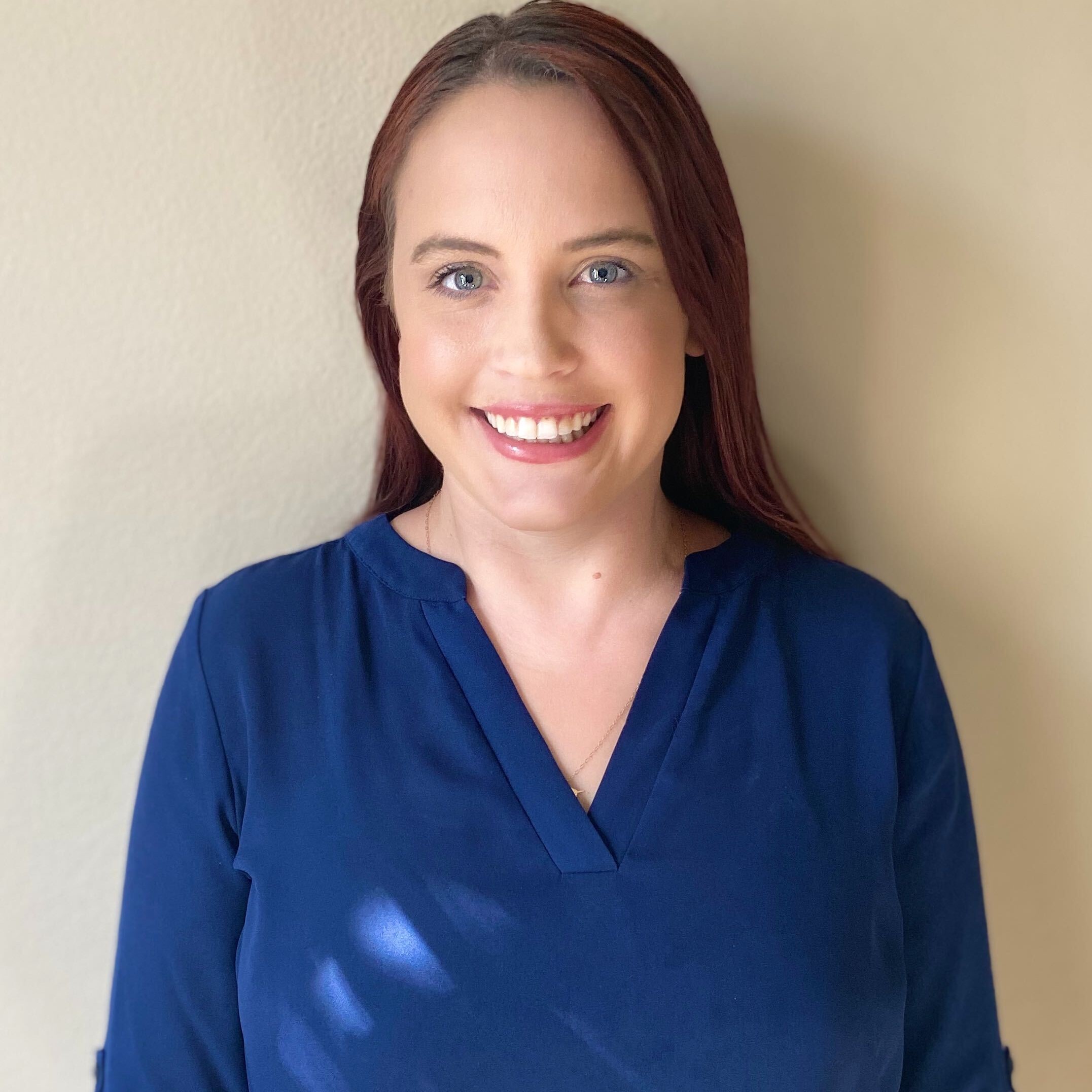 Aimee Grove
Director of Sales/ Stormwater Specialist
Aimee Grove is the Director of Sales at CloudCompli. She has combined her 10+ years of cloud-based software experience with her love of the environment to assist companies streamline their stormwater program. CloudCompli's platforms serves environmental consultants, construction companies, and MS4s nationwide with mobile data collection, automated change response, actionable analytics, IoT integrations and more.
$i++ ?>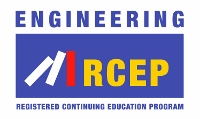 IECA has been approved as a registered education provider with the Registered Continuing Education Provider (RCEP) program, managed by the American Council of Engineering Companies (ACEC). The RCEP Program is a nationwide registry of continuing education providers that have demonstrated adherence to high-quality, effective practices in the development and delivery of professional education activities for engineers and surveyors who are architecture, engineering and construction industry professionals.
The International Erosion Control Association has met the standards and requirements of the Registered Continuing Education Program. Credit earned on completion of this program will be reported to RCEP. Certificates of completion will be issued to all participants. Complaints regarding registered providers may be addressed to RCEP at 1015 15th Street, NW, 8th Fl., Washington, DC, 20005. Website: RCEP.net.
Find your State Licensing Board information here on PDHs accepted by your state. All other education sessions are eligible for IECA Professional Development Hours and not part of the RCEP program. For questions on continuing education, please contact Joanna Fetherolf - Director of Education and Events at joanna@ieca.org.
IECA's Group Watch Feature is designed to save you money while still delivering our world class education. The cost is one connection at full price and then each additional connection within your organization is $15. You must be part of the same organization to purchase group watch. To purchase the group watch for your organization, please contact jack@ieca.org.

To receive credit for this class you must watch at least one presentation. You have the option to listen to as many presentations as you wish, however you will only receive education credit for the presentations you attended. The total number of Professional Development Hours for this event is nine and a half (9.5).
Key:

Complete

Next

Failed

Available

Locked
Northeast Chapter of IECA - Welcome
Recorded 2020/10/13
| Access Date | Quiz Result | Score | Actions |
| --- | --- | --- | --- |