IECA South Central Virtual Connection: Water Quality & Stormwater Management

Hosted by the IECA South Central Chapter and IECA Region One
The IECA South Central Virtual Connection: Water Quality and Stormwater Management offers 4 - one hour on-demand webinars with presentations within the South Central Region: Oklahoma, Arkansas, and Texas. Each event is presented by a South Central industry leader and take a look at different stormwater management and water quality throughout the region. Industry professionals will leave this event with practical knowledge that can be applied to their job. This event is free to members and low cost for nonmembers.
On-Demand Courses:
[Oklahoma] Stormwater Erosion Control Enforcement Styles; John Wayne or Jimmy Stewart with Tom Tolbert
This presentation will discuss the changes to erosion control, stormwater management and enforcement for municipalities.

[Arkansas] Keeping Runoff Prevention Important Even During a Pandemic with Patricia Ouei
While new construction continued to happen during this last year, getting in front of people for training and education was challenging. Northwest Arkansas Stormwater Education found ways to collect data from the general public and move a contractor education program online to continue reaching the growing population. From whisker demonstrations to drain markers to surveys with prizes, stormwater education and erosion/pollution prevention moved forward. The presentation will highlight the data collected and lessons learned while conducting programs during a pandemic.

Vegetated Slope & Channel Stabilization with John Moss
Effective erosion control on slopes can be illusive. While there can be significant challenges, it can be achieved when certain steps are employed based on specific circumstances. This session will focus on effective methods to establish sustainable vegetation on slopes and in channels, even in depleted soils, on steep slopes, or in channels with higher water velocities. Using a comprehensive approach, green solutions can replace certain hard armor systems and achieve a more environmentally friendly result.

[Texas] LID Solutions in San Antonio, TX from Nefi Garza
In a semi-arid environment, and in flash flood alley, sustainable practices, such as Low Impact development is not like the rest of the country. City of San Antonio has explored various techniques to find solutions that work in our environment. This presentation provides our lessons learned and presents our future steps for sustainable practices in San Antonio.

Course Level: All
Thank You Sponsors!
Daily Sponsors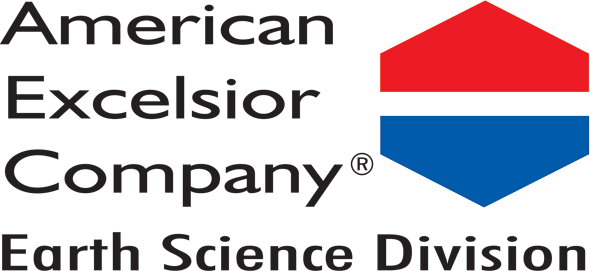 Hosted by:
Virtual Connection Sponsorship's Available. Click Here
Thomas Tolbert
Stormwater Management Water Quality
Educated as a geologist who spent much of the late 70s and early 80s as an independent geologist in shallow oil & gas exploration in Oklahoma, Kansas. As the oil bust of the 80s progressed I became more involved with environmental work, first in petroleum and later in Phase I audits for the cellular tower systems. I have spent thirty years in the environmental industry, the last twenty in municipal stormwater and stormwater quality working for Broken Arrow what was a small suburban community on the outskirts of Tulsa. This small community is now the third or fourth largest (I think Norman counts students at OU) city in Oklahoma. I am the current board chair of the Tulsa County Conservation District, as well as sitting on the board of the Southcentral Chapter of International Erosion Control Association as the Oklahoma representative
$i++ ?>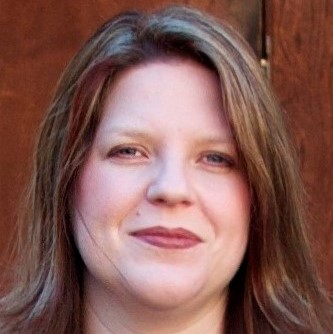 Trish Ouei
Urban Stormwater Educator
Trish Ouei is an urban stormwater educator at the Benton County Cooperative Extension Service under the University of Arkansas Division of Agriculture. Trish has a BS in Health Education and a Masters in Educational Technologies. She has severed on many boards throughout her career including statewide boards such as the Society for Public Health Education and the Arkansas Environmental Education Association. Her career allows her to not only look at water quality from a runoff management side, but with a public health eye and as part of solid waste management. She co-authored the LakeSmart Training Manual and Evaluation Materials, which received the state, regional, and national award for best training manual by the National Association of County Agricultural Agents and has received the Ginger Tatom Water Quality Professional award for Arkansas.
$i++ ?>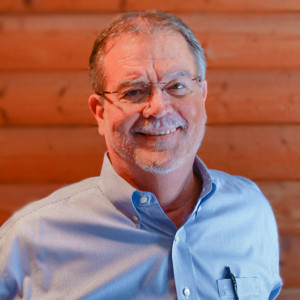 John Moss
Director, Construction EcoServices
John Moss has been associated with storm water pollutionprevention compliance in the commercial construction industry since 2003. Mr.Moss has overseen turnkey compliance services for over 2000 projects insoutheast Texas. He has participated in the implementation of many innovativeBest Management Practices to achieve high levels of compliance in complexsituations, and has "value engineered" solutions for storm water qualityfeatures such as underground detention and pond slope stabilization. Based inHouston, Texas, Construction EcoServices pioneered the model for turnkey SWPPP complianceservices in the State of Texas and manages storm water quality on hundreds ofcommercial construction projects each year. The company is also deeply involvedin providing leading edge solutions for post construction storm water qualitytreatment, water harvesting and erosion control.
$i++ ?>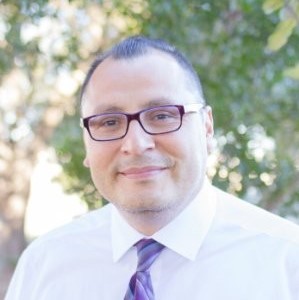 Nefi Garza
Assistant Director of Public Works
Born and raised in San Antonio, Nefi Garza has worked for both public and private industries. He attended the University of Texas at San Antonio (UTSA) and earned a degree in Civil Engineering. Beginning his career with private engineering firms, Nefi learned hydrology and hydraulics from great mentors and became a licensed Professional Engineer.
Nefi joined the San Antonio River Authority (SARA) in 2002, where he was involved with major projects such as the Bexar County Digital Flood Insurance Rate Map (DFIRM) update. After nine years at SARA, Nefi joined the City of San Antonio and spent three years with in the Department of Public Works.
Nefi returned to the private sector in 2012 and worked there for over four years, establishing a successful hydrology and hydraulics practice.
Nefi returned to the City of San Antonio's Public Works Department in 2017, where he currently serves as Assistant Director of Public works and oversees the Storm Water Division.
Nefi, his wife Maria, and his son Samuel reside in San Antonio. They enjoy camping, hiking, and activities at church and are particularly proud of their family accomplishment of climbing the highest peak in Texas.
$i++ ?>
To receive credit for this class you must watch at least one presentation. You have the option to listen to as many presentations as you wish, however you will only receive education credit for the presentations you attended. The total number of Professional Development Hours for this event is four (4).
IECA's Group Watch Feature is designed to save you money while still delivering our world class education. The cost is one connection at full price and then each additional connection within your organization is $15. You must be part of the same organization to purchase group watch. To purchase the group watch for your organization, please contact jack@ieca.org.

Key:

Complete

Next

Failed

Available

Locked
South Central Chapter of IECA - Welcome
Recorded 2020/09/21
Virtual Connection Survey
10 Questions