A Comprehensive Stormwater Compliance and Inspection Training
Register

Non member - $250
Professional member - $200
Professional Plus member - $175
Professional Plus Org member - $175
Student member - $200
Young Professional member - $200
Emeritus member - $200
Discounted Professional member - $200
Australia Member - $200
Australia Non-Member - $250
A Comprehensive Stormwater Compliance and Inspection Training

On-Demand Course
Credit: 5 Professional Development Hours
This course provides comprehensive stormwater compliance and inspection training for contractors involved in construction site stormwater management. The course is designed to introduce practitioners site operators, construction inspectors and other practitioners to the background and concepts required to properly implement, inspect, and manage stormwater pollution prevention plans and manage stormwater on construction sites. Modules provide a details of regulatory requirements, basic construction stormwater management approaches, inspection practices and proper documentation, and principles of various best management practices used during construction to manage runoff, erosion, and sediment. Through participation in this course, contractors will acquire the necessary knowledge and tools pertaining to inspection to maintain stormwater compliance on their construction sites.
Module One: History and Requirements of the Clean Water Act
This module addresses the details of the Clean Water Act (CWA) and specific requirements necessary to begin the process of compliance with stormwater regulations. Runtime: 40 minutes.
Module Two: Basic Stormwater Management
This module covers the basics of stormwater management and how to manage your stormwater pollution prevention plan (or SWPPP) and other documentation and permits necessary for regulatory compliance. Runtime: 20 minutes.
Module Three: Inspections and Documentation
This module focuses on two key elements of maintaining stormwater compliance throughout the construction phase: (1) inspections and (2) documentation. This module covers the necessary reports and certifications that should be in place before and during the construction process. Runtime: 42 minutes.
Module Four: Phases of Construction Management
This module addresses the Phases of Construction, the changes and transitions necessary through the construction process and how to make necessary modifications to stay in regulatory compliance. Runtime: 30 minutes.
Module Five: Principles of Erosion and Sediment Control
This module addresses the basic principles of erosion and sediment control. Understanding these processes are critical to managing stormwater issues on your sites. Runtime: 32 minutes.
Module Six: Best Management Practices for Erosion & Sediment Control
This module addresses the Best Management Practices used on site to control erosion, sediment, and stormwater runoff. Specifically addressed in this module are structural controls. Structural controls are those physical controls that are installed and maintained throughout the multiple phases of construction. Runtime: 64 minutes.
Module Seven: Best Management Practices for Runoff Control
This module addresses best management practices that are used to manage stormwater runoff. These include structural, behavioral, and administrative practices that must be in place to ensure regulatory compliance. Runtime: 63 minutes.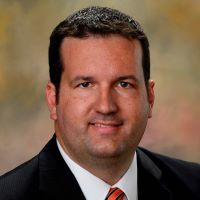 Wesley Donald, Ph.D.
Research Fellow
Auburn University
Dr. Wesley Donald is currently a Research Fellow in the Department of Civil and Environmental Engineering at Auburn University. Dr. Donald received his Bachelor, Master, and Doctoral degrees in Civil Engineering from Auburn University. The focus of his doctoral research was on the use of ditch check practices in channelized flow for controlling erosion on highway construction sites. Dr. Donald has performed research in ditch check practices; has researched sediment barriers in sheet flow applications for evaluating ALDOT sediment barrier practices; has evaluated catch basin inserts for urban runoff applications; and has assisted in the testing of inlet protection practices. Currently Dr. Donald is overseeing the testing of erosion control products under simulated rainfall conditions, vegetated buffer equivalents for sediment barrier practices, using UAVs for vegetation density measurements, using flocculants to enhance and improve sediment control devices in construction, and optimizing sediment basin performance for limited right of way projects. Dr. Donald also provides training in erosion and sediment control technologies to industry practitioners; and is instructing undergraduate and graduate students in courses related to Civil, Environmental, and Construction Engineering.
$i++ ?>
Michael Perez, Ph.D., P.E., CPESC
Assistant Professor
Auburn University
Dr. Michael Perez is an Assistant Professor in the Department of Civil and Environmental Engineering at Auburn University. He has been working in the stormwater management area since 2012 through research and consulting projects with the Alabama, Georgia, Iowa, Minnesota, Nebraska, North Carolina, and Ohio DOTs. His expertise is in full-scale performance-based testing, having designed and conducted experiments evaluating storm drain inlet protection, ditch checks, sediment basins, sediment barriers, rolled erosion control products, and surface skimmers at the Auburn University Stormwater Research Facility. He currently serves as the Chair of the Standards and Practices Committee for the International Erosion Control Association. He is a Professional Engineer (PE) in the state of Alabama and is a Certified Professional in Erosion and Sediment Control (CPESC).
$i++ ?>
Wesley Zech, Ph.D., LEED AP
Professor, Interim Chair, & Director of Construction Engineering Management University of Alabama Birmingham
University of Alabama Birmingham
Dr. Wesley Zech is currently a Professor and Interim Chair in the Department of Civil, Construction, and Environmental Engineering and also serves as the Director of Civil Engineering Construction Management. Prior to his appointment with the University of Alabama Birmingham, he was the Brasfield and Gorrie Professor of Construction Engineering and Management at Auburn University. He earned a B.S. (1999), M.E. (2000), and a Ph.D. (2004) from the University at Buffalo in Western, NY. He was employed at Auburn University since 2004 and has conducted external research in collaboration with the Alabama Department of Transportation (ALDOT) that led to the development of the Auburn University Stormwater Research Facility. His research has focused on the evaluation of silt fence tieback practices, the use of polyacrylamide as an erosion and sediment control measure, the performance evaluation of various hydromulches, performance evaluation of various ditch checks and inlet protection measures, assessing the in-field performance characteristics of sediment basins constructed in Alabama, and characterizing post construction runoff control from construction. Many of the research results from these efforts have been adopted as standard erosion and sediment control practices used on highway construction projects in the state of Alabama.
$i++ ?>
Components visible upon registration.