Erosion Control and Stormwater Innovation
Register

Non member - $75
Professional member - $50
Professional Plus member - Free!
Professional Plus Org member - Free!
Student member - $50
Young Professional member - $50
Emeritus member - $50
Discounted Professional member - $50
Australasia Member - $50
Sponsored by Convergent Water Technologies and hosted by IECA Region One, participate in Erosion Control and Stormwater Innovation from the comfort of your home or office.

Courses included in this package:
- Extreme Erosion: Erosion Control Solutions That Solved Serious Problems with John Moss & Aaron Schmidt
– Mission Impossible: Infiltrating Soils That Weren't Meant to Infiltrate with Corey Simonpietri & David Batts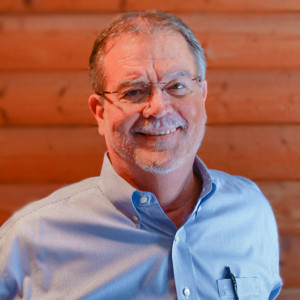 John Moss
Director, Construction EcoServices
John Moss has been associated with storm water pollutionprevention compliance in the commercial construction industry since 2003. Mr.Moss has overseen turnkey compliance services for over 2000 projects insoutheast Texas. He has participated in the implementation of many innovativeBest Management Practices to achieve high levels of compliance in complexsituations, and has "value engineered" solutions for storm water qualityfeatures such as underground detention and pond slope stabilization. Based inHouston, Texas, Construction EcoServices pioneered the model for turnkey SWPPP complianceservices in the State of Texas and manages storm water quality on hundreds ofcommercial construction projects each year. The company is also deeply involvedin providing leading edge solutions for post construction storm water qualitytreatment, water harvesting and erosion control.
$i++ ?>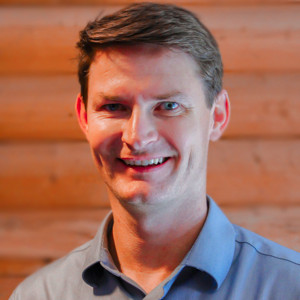 David Batts
Director, Construction EcoServices
David Batts grew up on the Texas Gulf Coast where he spent every free moment he had on the water. It was fitting that as a professional he found himself helping protect the very ecosystem that he enjoyed as an adolescent. Promoting innovative new water management strategies is as much of a passion as it is how he makes a living, and he often finds himself far from home presenting to anyone that will listen about his latest finding or lesson learned in his pursuit of perfection in Green Infrastructure Design and Construction Methods. David joined Construction EcoServices in 2006 as the first employee in the Stormwater System Solutions business unit that he now runs. He is an avid fisherman and conservationist and spends as much time as possible with his wife and three boys enjoying nature.
$i++ ?>
Robert Adair
President of Construction EcoServices and Convergent water Technologies
Co-founder and President of Construction Eco-Services, Robert Adair has been a passionate driver of new ideas, new technologies and the solutions-oriented approach to solving stormwater management challenges since 2002. Bob is also the co-founder and President of Convergent Water Technologies, a nation-wide network of stormwater companies that share distribution rights to exclusive and innovative stormwater products and technologies. Adding to his list of associations and accomplishments, Bob led the formation of the Houston Land/Water Sustainability Forum, he is a multi-term member of the Board of the South Central Chapter of the IECA, he has served on the Small Business Advisory Council of the TCEQ, the Steering Committee of the Environmental Forum of the AGC of America, the Board of Directors of ABC-Houston, the vice chair of the Focus on Innovation subcommittee of the Stormwater Committee of WEF, and currently serves on the Advisory Committee of the national STEPP Workgroup led by WEF and the USEPA. In his spare time, he serves on the Board of Cy-Fair Christian Church and is the proud father of a remarkable 'cyber warrior' son, the loving husband of a beautiful Venezuelan, and an avid sailor "with a Caribbean soul [he] can barely control."
$i++ ?>
Aaron Schmidt
Aaron Schmidt, Stormwater and Revegetation Specialist, ACF West, Inc
Aaron Schmidt is a stormwater and revegetation specialist at ACF West, Inc. His education in Forestry, Business and Civil Engineering from Northern Arizona and Portland State University allowed him to see the potential for using high grade spray applied products on large scale slopes in the Pacific Northwest region before many had considered the approach. Because of his forward thinking, he and his team are now integral in developing and introducing spray applied soil amendments to create better growing soils. He is both a long time IECA Member, CESCL Trainer and Certified in Dryland Reclamation.
$i++ ?>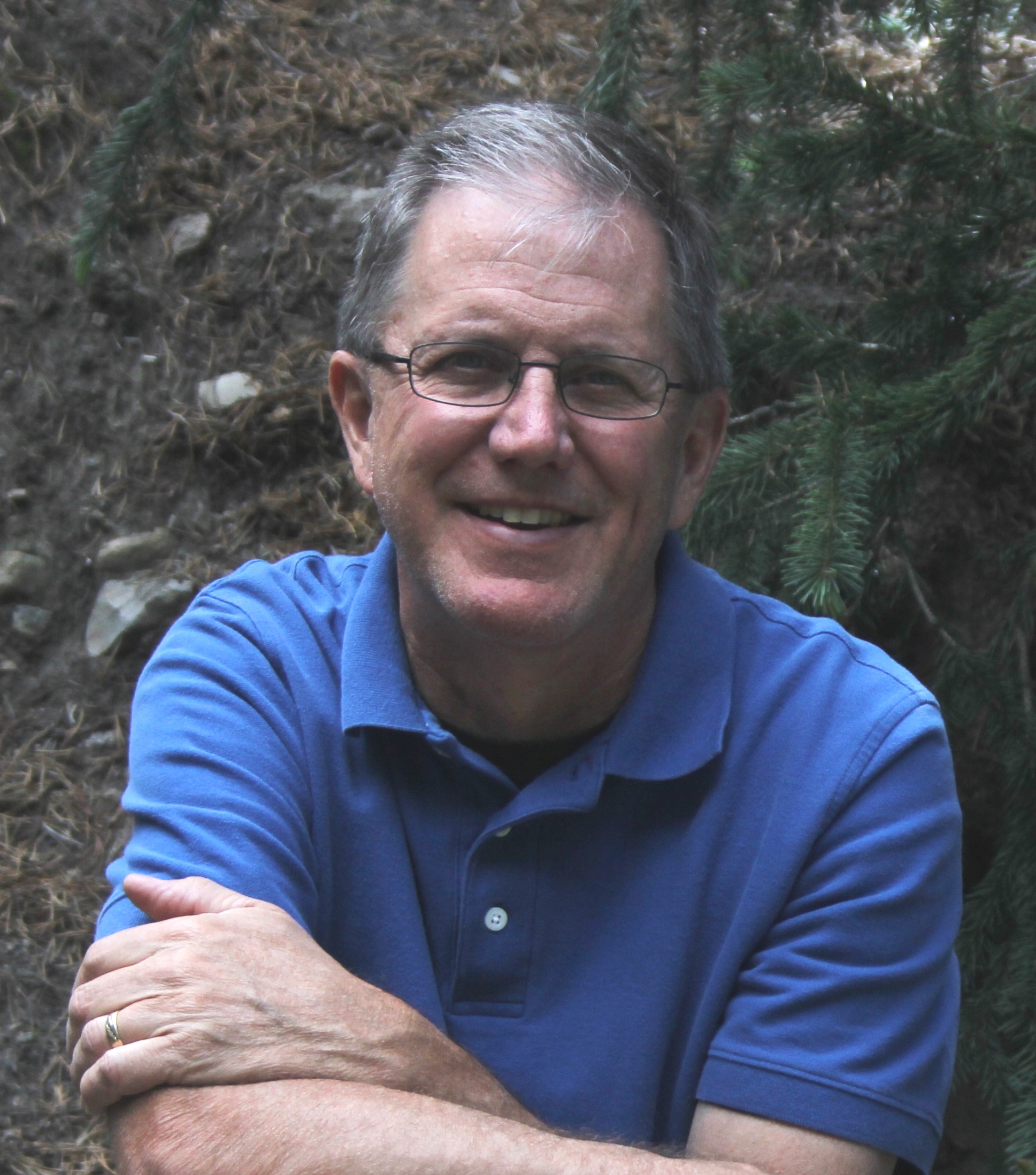 Donald A. Thieman, CPESC
ASP Enterprises, Quick Supply Co. and Bowman Construction Supply
Don Thieman, CPESC, has over 20 years of experience in the erosion and sediment control and storm water management industry. He began as a technical sales representative for two different manufacturers of erosion control products, American Excelsior and Maccaferri USA and moved on to become a regional representative for ASP Enterprises for 14 years. Throughout that time, he gained valuable technical knowledge of a variety of solutions and covered a vast geographical area. Now, he serves as the Vice President of Sales and Operations for ASP Enterprises, Quick Supply Co. and Bowman Construction Supply, offering technical expertise in various erosion and sediment control products and storm water management solutions across six states as well as managing operations. ASP, Bowman and Quick Supply offer technically supported environmental solutions to the engineering and design community from project conception to final installation.
Over a six-year period, Don served on the Board of Directors for the Great Rivers Chapter of the IECA and held the positions of conference education chair, Vice President and President during that time. For the past seven years, as the volunteer exhibit floor manager for the IECA Environmental Connection exhibition hall, he contributed to the efficient setup, operation and teardown of the largest erosion and sediment control trade show of its kind.
Don has a bachelor's degree in Marketing and a Masters of Business Administration from the University of Missouri-St. Louis. He currently resides in St. Louis with his wife, Sheila, and two children, Jeremy and Emily.
$i++ ?>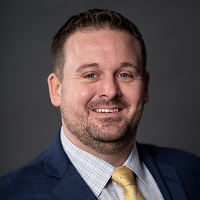 Adam Dibble, CPESC, CESSWI
Director of Marketing
Dibble is the 2019-2021 International Erosion Control Association (IECA) Region One Board President. He is the youngest president in IECA history. Adam Dibble joined Profile in 2009 and started his career as a marketing manager and quickly moved into senior leadership positions.
With over 10 years of erosion control and marketing experience, Dibble has played an integral role in raising awareness of environmentally friendly practices. Through his leadership skills, Dibble has also educated the erosion control industry on best management practices and technological advancements. His marketing responsibilities include building brand awareness, creating and implementing value-added marketing programs, market development, new product development, raising awareness of environmental erosion control practices and overseeing business development with partners around the world.
Dibble is a current member of the Erosion Control Technology Council, Sports Turf Managers Association and the American Marketing Association. He has been active with the Save Our International Soil (SOIL) committee for many years. He has been recognized as a Stormwater Solutions Rising Star (2016), an IECA Outstanding Professional (2017) and earned the 2018 Sigma Pi Fraternity Young Professional Achievement Award and received a 4 under 40 young professional achievement recognition in February 2020. Dibble has also published numerous articles for the erosion control industry and has a Dale Carnegie certification. He received a bachelor's degree in business and marketing from Ferris State University.
Dibble previously held positions with Nike and the National Association of Realtors.
$i++ ?>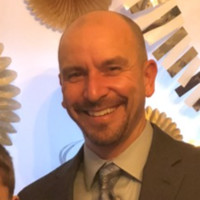 Corey Simonpietri
Director of Stormwater Management
Corey has been involved with stormwater for over 25 years at ACF Environmental. Currently he serves as ACF's Director of Stormwater Management, bringing to market emerging technologies that improve the management of stormwater. He has served on the board of Directors for the central Virginia Green Building chapter, the Technical Committee for the Rappahannock River Basin Commission, the STEPP Work Team, and has spoken at numerous conferences and instructional classes throughout the country.
$i++ ?>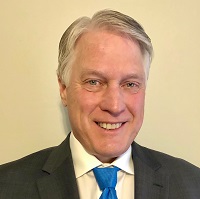 Dave Brooks
President
Dave Brooks has 40 years of experience in the civil, power and chemical industries; working in various capacities that include design engineering, construction management and material supply. For the past 20 years with ACF Environmental, he has been focused on bringing innovative technologies to the Stormwater Management and Erosion Control markets. Dave has a bachelor's degree in Chemical Engineering from the University of Pennsylvania and a Master of Business Administration degree from Temple University. He currently lives in Richmond, Virginia
$i++ ?>
To receive credit for this class you must watch at least one presentation. You have the option to listen to as many presentations as you wish, however you will only receive education credit for the presentations you attended. The total number of Professional Development Hours for this event is three (3).
IECA's Group Watch Feature is designed to save you money while still delivering our world class education. The cost is one connection at full price and then each additional connection within your organization is $15. You must be part of the same organization to purchase group watch. To purchase the group watch for your organization, please contact jack@ieca.org.

Key:

Complete

Next

Failed

Available

Locked
Extreme Erosion: Erosion Control Solutions That Solved Serious Problems
Select the "View On-Demand Recording" button to begin.
Select the "View On-Demand Recording" button to begin.
Natural disasters, like hurricanes and landslides, and man-made calamities, such as sea level rise and landfills, create serious erosion control problems that pose potential environmental hazards. This talk is going to go into detail on a few different challenges seen in the last few years, discuss the engineering behind them and ultimately the solution that lead to the projects long term success. The first project discussed will look at post Hurricane Harvey Relief efforts to save the historic Wortham Theatre in Houston TX as the bayou below it began to erode the foundation it was set on.
Mission Impossible: Infiltrating Soils That Weren't Meant to Infiltrate
Select the "View On-Demand Recording" button to begin.
Select the "View On-Demand Recording" button to begin.
While some of the country has the benefit of infiltrating stormwater, allowing it to slowly seep into the aquifers below, much of the country sits on type C and D soils made of expansive clays that offer little relief for stormwater resulting in nuisance ponding, exacerbated runoff rates, and localized flooding. Historically there have been few opportunities to relieve this issue, but as problem emerge, so do solutions. This talk is designed to give those in an audience a better understanding of how layers of soils interact with each other and what you can do to increase the infiltration rates of stormwater in existing and new ponds, sports fields, or even existing urbanized areas. It will also look at some ways smart technologies will help improve the overall approach
Future of Stormwater Innovation: A Round Table Discussion
Select the "View On-Demand Recording" button to begin.
Select the "View On-Demand Recording" button to begin.
This session is designed as a round table discussion that allows industry leaders from the South, Midwest and East Coast all to weigh in on the future of the stormwater industry. Topics will be wide ranging and cover everything from the latest technologies available on the market to philosophies on providing the best solutions to the market place. While some questions will be stock, half of the time allotted will be available for questions from the audience.
Claim Credit - Extreme Erosion
1.00 PDH credit | Certificate available
Claim Credit - Mission Impossible
1.00 PDH credit | Certificate available
Claim Credit - Future of Stormwater
1.00 PDH credit | Certificate available