IECA Southeast Virtual Connection: Stormwater Trends
Register

Non member - $75
Professional member - Free!
Professional Plus member - Free!
Professional Plus Org member - Free!
Student member - Free!
Young Professional member - Free!
Emeritus member - Free!
Discounted Professional member - Free!
Australia Member - Free!
Australia Non-Member - $75
Hosted by the IECA Southeast Chapter and IECA Region One and sponsored by J. W. Faircloth & Son, Inc.
Join us for the IECA Southeast Virtual Connection from the comfort of your home or office. This event offers five (5) on-demand one hour presentations focusing on issues around the southeast region. Each event will be presented by a southeast industry leader and take a look at different stormwater trends throughout the Southeast United States. Stormwater professionals will leave this event with practical knowledge that can be applied to their job. This event is free to members and low cost for nonmembers.
Sessions included in this Virtual Connection:
LID/Green Infrastructure and Piedmont Soils | Real Research, Real Projects, Real Impact with Chris Estes
The Use of High Definition Stream Survey to Document Channel Conditions for MS4 Stormwater Permitting with Brett Connell
BMPs and Modeling – Is it Time to Try Something New? with JP Johns
Taking a Watershed Stewardship Approach with Eve Brantley
Engineered Soil Cover Systems for Successful Coal Ash and Mined Land Rehabilitation Projects in the Southeastern United States with Marc S. Theisen, M.Sc., CPESC, CPSWQ, CESSWI
Course Level: All
Thank You Sponsors!
Platinum Event Sponsor
Daily Webinar Sponsors




Hosted by: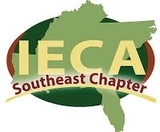 Chris J. Estes, North Carolina, RLA, GC
President
Chris Estes is president of Estes Design, Inc., & owner manager of Anglesy Construction companies in Charlotte NC that specialize in Low Impact Development design & construction, storm water quality, and environmental regulatory services
Mr. Estes has conducted and published hydraulic research in peer review publications such as the Journal of American Water Resource Association and industry publications including Stormwater Magazine. He initiated four UNC Charlotte graduate research projects, and another which he conducted and co-authored. He has been a contributor to several books including the engineering Guide to LEED New Construction. Mr. Estes has developed patents in CO2 sequestration and continues to look for ways to learn and advocate for sustainable practices
Mr. Estes designed and researched the first multi-family pervious concrete (PC) parking system in NC and the first private and public (PC) lots in Kentucky. Mr. Estes assisted North Carolina Department of Environment and Natural Resources revise Chapter 18 of the NC BMP Manual, "Permeable Pavement" and continues to work with regulatory commissions to revise and update Low Impact Development standards
$i++ ?>
J.P. Johns, PE
Water Resource Leader
Mr. J.P. Johns, P.E., has over 20 years' experience in hydrology and hydraulic analysis of urban waterways with additional experience in erosion prevention and sediment control, post-construction water quality, and NPDES MS4 program implementation. He earned a B.S. degree in Agricultural Engineering and an MS degree in Biosystems Engineering from Clemson University. He received the IECA 2014 Sustained Contributor Award and the IECA 2018 Technical Paper of the Year, is currently the President of the IECA Southeast Chapter, is a member of the South Carolina Association of Stormwater Managers, the Water Environment Association of South Carolina, and sits on the ASTM D18 and C27 committees.

$i++ ?>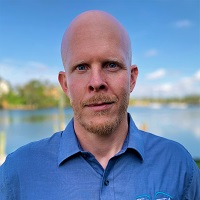 Brett Connell
Hydrologist
Mr. Connell is a key developer of the HDSS methodology and the founder of Trutta Environmental Solutions. He has 15 years experience in water resources, stream ecology, and fisheries biology with project experience in 13 states. Mr. Connell specializes in the development and application of innovative technologies that help solve difficult water resource management problems. He earned his M.S. in Biosystems Engineering Technology from the University of Tennessee, a B.S. in Environmental Science from the University of Toledo, and an Associates Degree in Fisheries Management and Aquaculture from Hocking College.
$i++ ?>
Dr. Eve Brantley
Professor and Water Resources Extension Specialist
Eve Brantley is a Professor with the Auburn University Department of Crop, Soil and Environmental Sciences. She also serves as the Director of the Auburn University Water Resources Center and the Alabama Cooperative Extension System Water Resource Specialist. Brantley has worked on water education and project implementation at the watershed, river basin, and regional scales. Her work includes educational programming on green infrastructure, watershed planning and connecting people to their local water ways.
$i++ ?>
Marc S. Theisen, M.Sc., CPESC, CPSWQ, CESSWI
Vice President - Business Development and Technical Services Profile Products LLC
Marc S. Theisen, M.Sc., CPESC, CPSWQ, CESSWI is Vice President of Business Development and Technical Services for Profile Products, LLC. He has extensive global experience in erosion and sediment control working on energy, mining, infrastructure and construction related projects over six continents. He works in the development and technical marketing of a comprehensive family of erosion control, sediment control, biotic soil amendment and stormwater treatment technologies. He is a founding member of the Erosion Control Technology Council (ECTC) and a member of the ASTM D18 and D35 Committees on Erosion Control, Sediment Control and Geosynthetics. He is an active and longtime member and past Technical Vice President of the International Erosion Control Association (IECA). In 2007 Marc was recognized by Land Development Today magazine as a Stormwater All-Star – one of the most influential people in stormwater management and in 2015 as a "Mover and Shaker" by Storm Water Solutions magazine. In 2018 he was recognized by EnviroCert, International with a Distinguished Service Award and by IECA for the 2018 Technical Paper of the Year.
$i++ ?>
To receive credit for this class you must watch at least one presentation. You have the option to listen to as many presentations as you wish, however you will only receive education credit for the presentations you attended. The total number of Professional Development Hours for this event is five (5).
IECA's Group Watch Feature is designed to save you money while still delivering our world class education. The cost is one connection at full price and then each additional connection within your organization is $15. You must be part of the same organization to purchase group watch. To purchase the group watch for your organization, please contact jack@ieca.org.

Key:

Complete

Next

Failed

Available

Locked
Southeast Chapter of IECA – Welcome
Recorded 2020/05/31
Virtual Connection Survey
10 Questions