Lo Mejor de la Conferencia Anual de la IECA
Register

Non member - $75
Professional member - $50
Professional Plus member - $50
Professional Plus Org member - $50
Student member - $50
Young Professional member - $50
Emeritus member - $50
Discounted Professional member - $50
Australia Member - $50
Australia Non-Member - $75
El contenido seleccionado de la Conferencia Anual Virtual IECA 2021 ahora está disponible bajo demanda. La educación de la Conferencia Anual incluyó contenido oportuno presentado por expertos expertos que brinda soluciones del mundo real a los problemas de la industria.
Aproximación a la recuperación paisajística de una ribera en la cuenca baja del río Rímac, Lima, Perú
Kelvin Reyes, Mg.Sc. – Deputy General Manager, Domus Consultoria Ambiental S.A.C.
El río Rímac, el principal río de la capital del Perú (Lima), cuenta en su cuenca baja una ocupación urbana con condiciones complejas de uso que contribuyen a su estado de elevada degradación. La presentación desea mostrar una intervención piloto en un tramo de la ribera del río donde la comunidad participó del proceso de paisajismo a bajo costo y con una propuesta para futuras intervenciones a mayor escala.
---
Barrera submarina con Megabags MSS (Suelo Mecánicamente Estabilizado)
Ricardo Schmalbach, Biólogo Marino – CEO, GINALSAH. INC
Megabag technology facilitates the construction of flexible biotically active solutions for the protection of coastlines and embankments. On this occasion we will deal with the claim of 350,000 m2 of coastal areas for use of infrastructure and recreation
---
Control de Erosión en Minería Perú
Gino Mathews, Post graduated degree – OPERATIONS MANAGER, MGM CONSULTORES
Se muestra los trabajos realizados para controlar la erosión y los sedimentos durante las etapas de construcción, operaciones y cierre de los proyectos mineros en Perú. Los proyectos están ubicados en las tres regiones naturales del país: Costa, Sierra y Selva.En la Costa están en zona desértica, en la Sierra la altitud llega a 5,000 metros sobre el nivel del mar y en la Selva hay precipitaciones permanentemente y abundante vegetación.
---
Defensas Contra la Erosión en Cauces Fluviales
Gustavo O. SALERNO, CPESC – President, INMAC S.A.
Se presentarán dos casos de éxitos acerca del Diseño y Construcción de Obras de Emergencia contra la Erosión en Cauces Fluviales. Uno correspondiente a la QUEBRADA DE BELEN KM. 4092.74 - ALCANTARILLAS Km. 4108,78 - RÍO LOCONTE - CATAMARCA - ARGENTINA; el otro caso corresponde a la Obra de Encauzamiento del Río San Francisco en su cruce con el Puente Carretero de la Ruta Provincial Nº 5 y el puente del Ferrocarril aledaño – SALTA - ARGENTINA
---
Perfomance del Sistema Multicomponente Geocelular en las Defensas Ribereñas del R. Zarumilla, Peru
Jesús Cardozo, Ms. Sc. – CEO, ANDEX
El primer estudio de ingeniería de las D. R. R. Zarumilla se efectuó en el año 2,000 y determinó la ejecución de diques ribereños de suelo compactado; considerando para la protección de la cara húmeda de dichos diques gaviones tipo colchon de 0.20 m de altura, rellenos con piedras. Sin embargo, en el 2008 al tratar de iniciar la obra, se comprobó escasez de piedras tipo canto rodados; por lo que se necesitó otras alternativas, encontrándose como la mejor propuesta la protección de los diques con losas flexibles con el Sistema Multicomponente de Confinamiento Geocelular (GW) relleno de concreto. Esta alternativa combina la resistencia del concreto con la flexibilidad del GW, presentando ventajas ante una estructura rígida al momento de producirse deformaciones diferenciales en el terreno provocados por diferentes agentes externos.
---
Remoción en masa mecánicamente estabilizada con Megabag (MSS)
Ricardo Schmalbach, Biólogo Marino – CEO, GINALSAH. INC
In this presentation you will be able to see the use of Megabag technology in the containment of mass soil removals, using the same soil from the collapse. A technology that reduces reconstruction times, quarrying, transportation of aggregates, gas emissions, time and money
---
Revegetando Suelos Agotados
Rene Barrientos, B.A.Sc, MBA – Sales Manager, ECBVerdyol
Esta es una presentación acerca del uso de enmiendas bióticas, conceptos básicos que aclaran su importancia en nuestros proyectos de Revegetación. Los participantes aprederan sobre sus beneficios a traves de resultados en diferentes condiciones desafiantes.
---
Transferencia de un método de control de la erosión en la agricultura
Valentin Contreras Medrano – Director Técnico, Erosionzero
La erosión del suelo es un proceso continuo que en condiciones naturales permite la regeneración de nutrientes y mantiene la fertilidad del suelo. Por este motivo se considerada aceptable una pérdida sostenible 1 Tm ha-1 año-1 (Verheijen et al., 2009). Sin embargo, las pérdidas de suelo por erosión hídrica y eólica en el área Mediterránea, y especialmente en cultivos como el del olivar, son muy superiores. Los valores cambian con el manejo agrícola y a lo largo del tiempo, pero estudios a largo plazo (Vanwalleghem et al., 2011) han señalado pérdidas de entre 29 y 47 Mg ha-1 año-1 en suelos de olivar.
---
Información de crédito
Cuatro (4) horas de desarrollo profesional
Costo
IECA Miembros | $50 USD
No miembros | $75 USD
Kelvin Reyes, Mg.Sc.
Deputy General Manager
Domus Consultoria Ambiental S.A.C.
Kelvin Reyes is a graduate in Forestry Engineering, and has a Master of Science degree in Environmental Science. Currently, he is an Environmental Science and Engineering PhD Candidate at the Universidad Nacional Agraria La Molina (UNALM), Lima, Peru. He is the Deputy General Manager of Domus Consultoria Ambiental SAC, a renowned environmental consultancy firm in Peru with 18 years of experience. The firm specializes in environmental services for industrial, mining, and petroleum companies. Kelvin is a university professor in the Continuing Education Program and the Civil Engineering Master Program of the Pontificia Universidad Católica del Perú (PUCP) where he teaches courses related to Environmental Impact Assessment, Rehabilitation of Degraded Areas, and Erosion Control. He also teaches topics related to Environmental Management and Mine Closure Plans at the GERENS Postgraduate School. He is a member of the International Erosion Control Association (IECA) where he has authored and co-authored articles related to revegetation and erosion control in Andean and jungle forest degraded areas impacted by mining and petroleum development.
$i++ ?>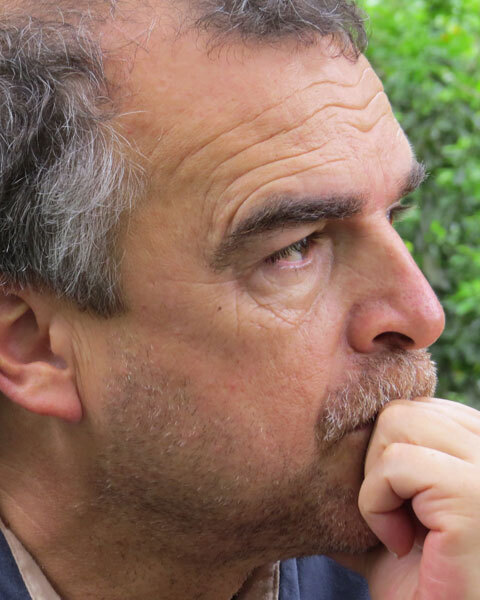 Ricardo Schmalbach
CEO
GINALSAH. INC
Ricardo Schmalbach tiene como vocación el cuidado del ambiente, buscando siempre desde los principios de la biologia soluciones a problemas en el suelo y asi lograr el mejoramiento del ambiente. Es un Biólogo Marino con 24 años de experiencia en el control de erosión en costas y riberas. Preocupado por motivar a la acción para preservar el ambiente. En su busqueda por promover la actitud comprometida con el ambiente organizo el VIII CICES en Cartagena y es el actual presidente de IECAIberoamerica.
$i++ ?>

Gino Mathews
OPERATIONS MANAGER
MGM CONSULTORES
$i++ ?>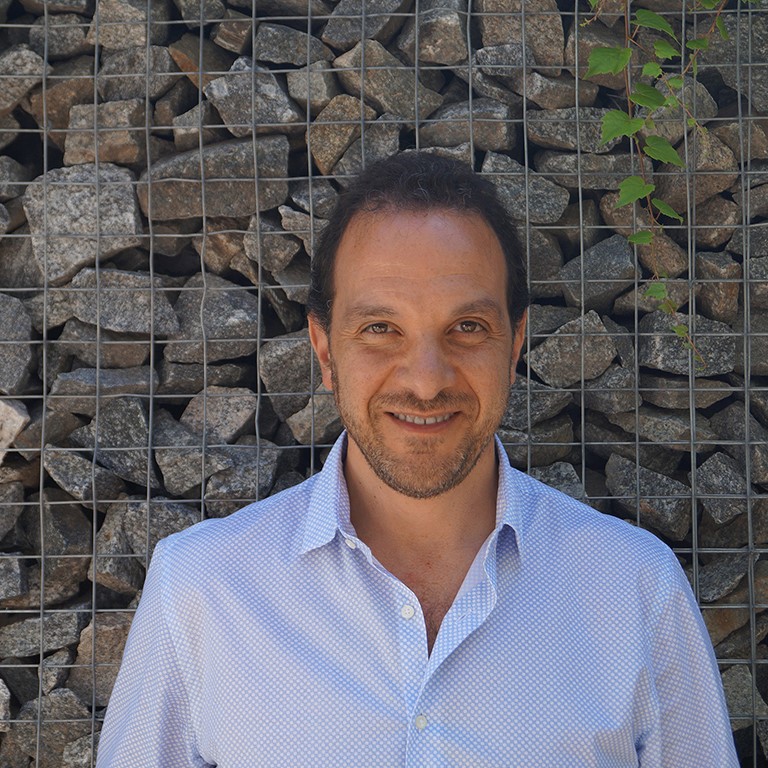 Gustavo O. Salerno, CPESC, PE
President
INMAC S.A
CPESC 2006, is a 1996 gold medallist in Engineering at the University of Buenos Aires, and obtained a Master of Business Administration degree from Austral University in 2001. Mr. Salerno has been very active in the field of erosion control in Argentina through his work as a constructor or advisor for many Argentine state agencies. He is President of INMAC S.A., where he has also acted as advisor for the application of erosion control products for many companies in Mexico, USA, China, Japan and Australia. He has been President of the Iberoamerican Chapter of IECA and is a member of the Board of Directors of IECA
$i++ ?>
Jesús Cardozo, Ms. Sc.
CEO
ANDEX
Jesús Cardozo, Ms. Sc. Gestión Ambiental, Ing. Civil, Miembro de IECA desde 1997, Past Presidente del Capitulo Iberoamericano, Presidente Ejecutivo de ANDEX. Jesús, ha sido conferencista en los nueve pasados Congresos Iberoamericanos de Control de Erosión y los Sedimentos, I-IX CICES; asi como en diferentes congresos y conferencias internacionales de geosintéticos; lidera ANDEX empresa próxima a cumplir 30 años de actividad, orientada a ofrecer soluciones de la más alta tasa beneficio/costo para sus clientes, solucionando problemas de erosión de suelos, estabilidad de taludes, manejo de aguas y saneamiento, en sectores económicos como la minería, hidrocarburos e infraestructura; conformada por un equipo multidisciplinario de profesionales con experiencia internacional; trabajando con socios estratégicos lideres a nivel global, cuyo objetivo es brindar seguridad, calidad y prestigio para sus clientes y usuarios. La ingeniería y servicio técnico es la piedra angular de su estrategia diferenciada, combina adecuadamente las tecnologias de punta, la ingeniería regional y local latinoamericana, así como el conocimiento empirico ancestral de las comunidades que habitan cerca a los proyectos. En los años 90, en una de las Conferencia de IECA en Nashville-USA, tuvo la oportunidad de establecer una asociacion estratégica con Presto Geosystems, empresa que manufactura el mejor y más completo Sistema Multicomponente de Confinamiento Geocelular; y a traves de ellos han tenido la oportunidad de brindar la ingeniería de diseño y de acompañamiento para introducir exitosamente esta tecnología en los paises de habla hispana. Posteriormente han logrado efectuar el mismo tipo de alianzas con empresas similares, lideres a nivel mundial, como Huesker, Atlantis, Cofra y Aco; y con ellos han logrado la oportunidad de efectuar servicios de ingeniería suministro e ingenieria de acompañamiento, es decir EPCM; conforme lo requieran los clientes. Jesús, se siente entusiasta y comprometido para hacer esta presentación en español en una Conferencia de IECA - USA.
$i++ ?>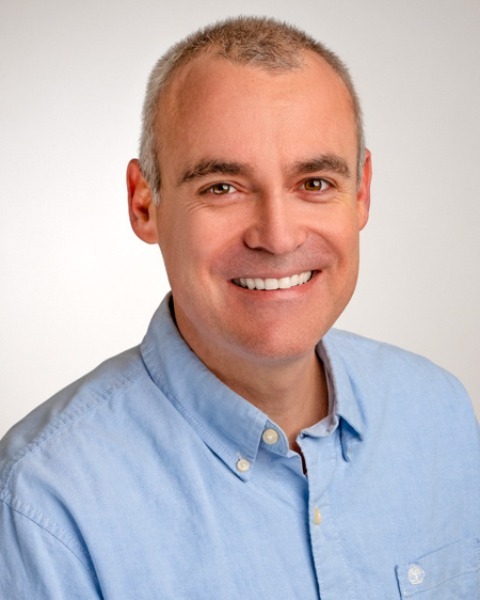 Rene Barrientos, B.A.Sc, MBA
Sales Manager
ECBVerdyol
Making the best out of opportunities to contribute with relevant eco-friendly improvements in different business lines has driven Rene's passion for new challenges. Born and raised in El Salvador in an environment closely related to coffee plantations influenced his early interest in environmental and agricultural sciences. Uniquely evolving through this path, helped shaped a technical sales career over diverse industries. The accumulation of combined experiences from distinct areas, such as crop production and crop protection, water pumping systems, pest control, and erosion control, has given way to a broad perspective providing sustainable solutions. Rene obtained his Agricultural Engineering, BSc degree in Zamorano University, Honduras, graduating with honours. Additionally, he earned an MBA degree from INCAE Business School, Costa Rica. As a professional fluent in English and Spanish has lived in several Latin American countries. He is currently committed to assisting as Regional Sales Manager for Canada, Midwestern U.S. and Latin America
$i++ ?>
Valentin Contreras Medrano
Agricultural Engineer, CEO and Technical Director
Erosionzero
Agricultural Engineer, CEO and technical director in BPS GROUP, for more than 25 years, dedicated to the design, production, execution, maintenance, dissemination and training of personnel for the implementation of erosion and desertification control systems, in the Ibero-American and North African area. Participating in all kinds of civil engineering projects for linear, mining and agroforestry infrastructures, as well as R & D in collaboration with different Spanish universities and research centers.
In Bonterra Ibérica, s.l., he directs the design, manufacture, distribution and technical advice for the application of all kinds of products for erosion control, using the Know How obtained with the experience of the entire group of companies.
He has been Director and President of different associations related to erosion control and plant restoration such as the Ibero-American Chapter of the IECA or the Andalusian Association of Forest and Landscape Companies of Andalusia (AAEF).
$i++ ?>
This series is worth 4 Professional Development Hours. You will earn professional development for each presentation you complete.